---
---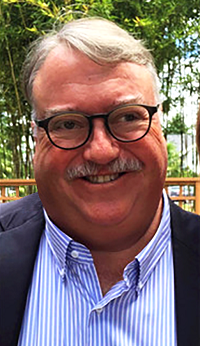 T Brian Callister, MD, FACP, ACP Governor
---
Dr. Wahi-Gururaj Elected as the Next ACP Nevada Governor
It is a great pleasure and honor to announce that Sandhya Wahi-Gururaj, MD, MPH, FACP has been elected by the members of our ACP Nevada Chapter to serve as Governor-elect Designee. Please join me in congratulating Dr. Wahi-Gururaj on her election, and I know we are all looking forward to working with her! She will complete a year of training as a Governor-elect beginning in April of 2022, and then she will start her four-year term as Governor in the Spring of 2023. As Governor, Dr. Wahi-Gururaj will serve as the official representative of the College for the Nevada Chapter, providing a link between members at the local level and leadership at the national level. In the meantime, Dr. Wahi-Gururaj will be working closely with myself and Jeanne Tremaine, our Executive Director, to learn about the College and her duties as Governor.
---
Nevada Chapter receives 2021 Chapter Excellence Gold Award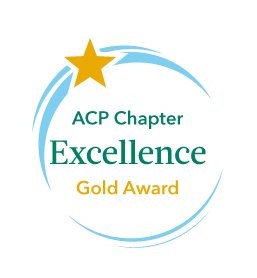 We are pleased to announce that our ACP Nevada Chapter has achieved the Gold Level of the 2021 Chapter Excellence Award! The award recognizes truly extraordinary chapters that surpass excellence in chapter management, and this is the first time that our Nevada Chapter has reached this lofty milestone! In order to achieve the Gold Level of the Chapter Excellence Award, chapters must meet twenty-one Bronze criteria, seventeen Silver criteria and multiple Gold level activities. Criteria include such activities as having a legislative action plan or agenda, holding a volunteerism/community service activity, holding multiple stand-alone meetings, having revenue sources outside of dues and meeting registration fees, implementing a strategic plan, implementing a formal recruitment and retention plan and measuring outcomes, conducting various activities for Medical Students, Residents and Early Career Physicians. We would like to extend a special thanks to those chapter members who assisted us in all of these endeavors! Because of their hard work and dedication, we qualified for this prestigious award for the first time in our chapter's history!
---
Nevada Chapter adopts new Diversity, Equity, and Inclusion policy
The Nevada Chapter celebrates diversity in its members, patients, and supporters. A diverse, inclusive and equitable organization is characterized by mutual respect, compassion, open communication, and collaboration because it develops skills among its leadership and membership enabling effective and respectful interaction among individuals who hold a broad range of views. Beginning this year, our chapter has adopted a formal policy outlining our specific roles and expectations as chapter in encouraging diversity, equity and inclusion in our chapter activities.
---
ACP Nevada Chapter hosts Annual Scientific and Chapter Meeting
On December 3rd and 4th, our ACP Nevada Chapter will be hosting our first "live" chapter meeting since the beginning of the COVID pandemic. We will be gathering at the UBC International Training Center in Las Vegas. We are delighted to be able to get together in person once again! Festivities will begin on Friday afternoon with the medical student and resident abstract/poster competition at 4:00 pm followed by dinner and an address by our keynote speaker, Dr. Rebecca Andrews (Chair of the ACP Board of Governors), with her talk entitled "Assigned at Birth." Saturday will be a full day of events beginning with breakfast at 7:15 am and will include talks on the risks of legalizing recreational marijuana, telehealth, myths versus facts about COVID, and our always popular "most important journal articles of the year.: We will also being having a career pathway discussion at lunch, and the day will conclude with presentations by our abstract/poster competition winners followed by the "Doctors' Dilemma" competition. It is sure to be an exciting, educational, and enjoyable day so be sure to join us! Please see the website or follow this link for registration information: https://med.unr.edu/cme/acpnevadachapter2021
---
HOT TOPICS
IM Emotional Support Video Series
We're so busy taking care of others, it's easy to overlook caring for ourselves. To help, ACP and your fellow members have developed the Emotional Support Video Series that offer strategies to cope with daily burdens. Take a few minutes to watch these videos and then share them with a colleague who may need support.
For more tools, ACP's I.M. Emotional Support Hub offers additional resources to help with self-care and a way to connect with others who share your experience and can offer support. ACP is committed to supporting you, and the entire internal medicine community during these challenging times and always. Let's weather the storm together.
ACP and YouTube Partnering on Educational Content to Counter Misinformation Around COVID-19 Treatment and Vaccines
ACP is partnering with YouTube to create new educational content to help combat health misinformation about the COVID-19 virus, vaccination and treatments. The videos will focus on communication strategies for clinicians as well as providing proactive, trusted information in the clinicians' voice.
ACP will provide resources in English and Spanish for physicians on how to assess and address medical misinformation through a series of videos to pro-actively share evidence-based strategies to offer credible information about vaccines for clinicians and the public. In addition, ACP is developing video content for the public to answer their questions about vaccines with trusted information from physicians. The videos will also highlight the challenges around misinformation and focus on where to go for credible medical information.
ACP has expressed its concern about the spread of misinformation about the COVID-19 virus, vaccination and treatments, and its detrimental impact on public health. ACP strongly supports the use of science and scientific expertise, based on the best available evidence, in the fight against COVID-19. The spread of inaccurate and incorrect information about COVID-19 hinders our ability to mitigate the spread of the virus and combat the global public health crisis.
As always, please feel free to reach out to me anytime with any questions, concerns, or suggestions. It is an honor to serve you as your Governor, and I wholeheartedly appreciate all you do to support Internal Medicine and our professional home here at the Nevada ACP Chapter!
With Warmest Regards,
Brian