---
---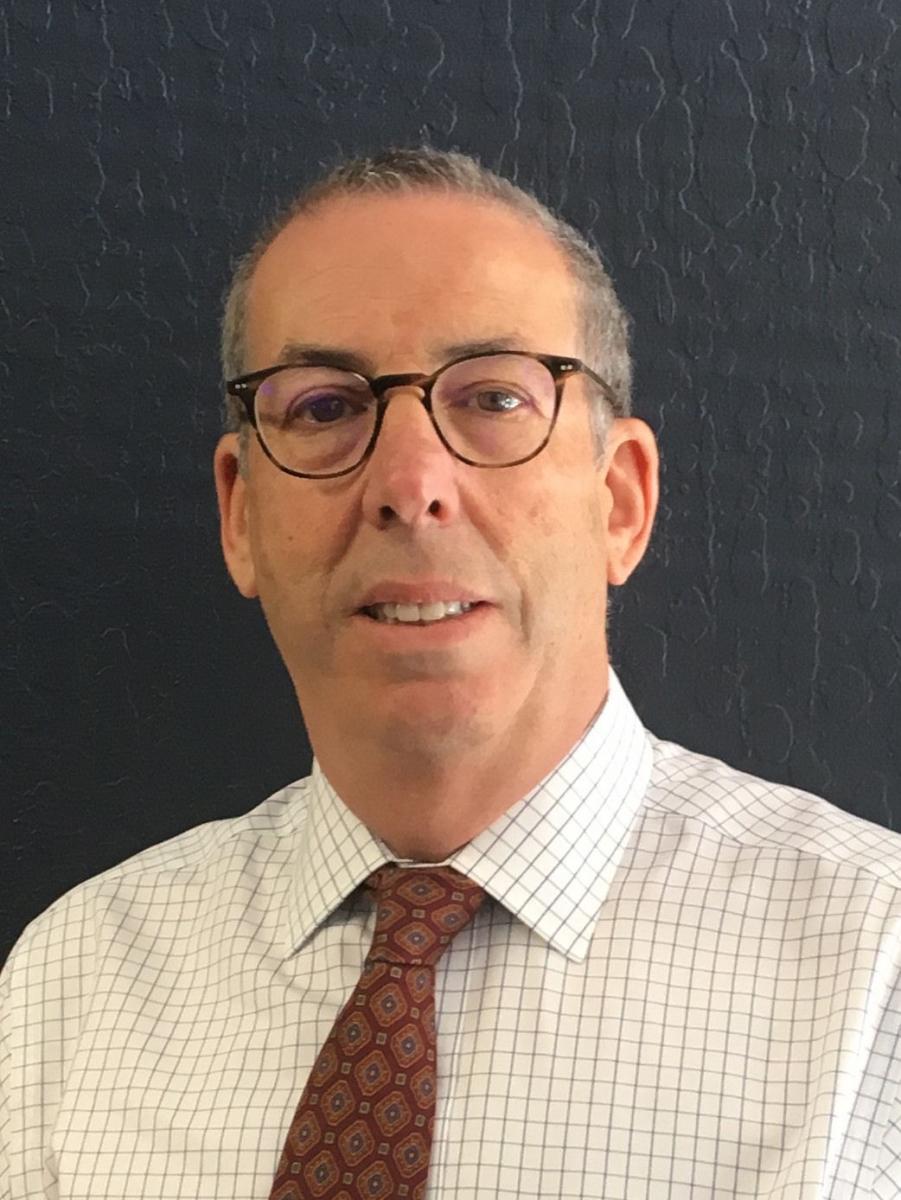 Evan M. Klass, MD, FACP, ACP Governor
---
Governors Message
Colleagues,
Our Chapter Annual Meeting was extraordinary. We were royally hosted at the broadcast facility of PBS in Las Vegas. It was an unusual venue but a lot of fun. Dr. Sandhya Wahi, meeting program director and her committee with the assistance of our Executive Director, Jeanne Tremaine, created a program which had something for everyone.
It was a program of breadth and depth that you'd not be able to find at any other regional meeting. It was not merely an "update" program but rather a program focused on broad ethical, social and policy issues of concern to all internists. We had amazing presentations by Dr. David Orentlicher, Professor of Health Law at Boyd College of Law at UNLV Dr. Darren Taichman, Executive Editor of the Annals of Internal Medicine and Dr. Jeffrey Murawsky, CMO of Sunrise Hospital; Jeremy Gonda, Critical Care specialist at Renown Regional Medical Center; Dr. Mark Broadhead, Chief of Psychiatry at VA Medical Center, Reno; Dr. Jeff Katz, Pain Specialist at VA Medical Center, Las Vegas and Bob Doherty, Sr. Vice President of ACP for Policy. Dr. Wahi discussed her work as one of our chapter Wellness Champions. Our poster competition winners- students and residents- had a chance to present their work and the finale of the program was the victory by the UNLV residency team in Doctors Dilemma. For me it was bittersweet because it is the final Chapter Annual Meeting as Governor.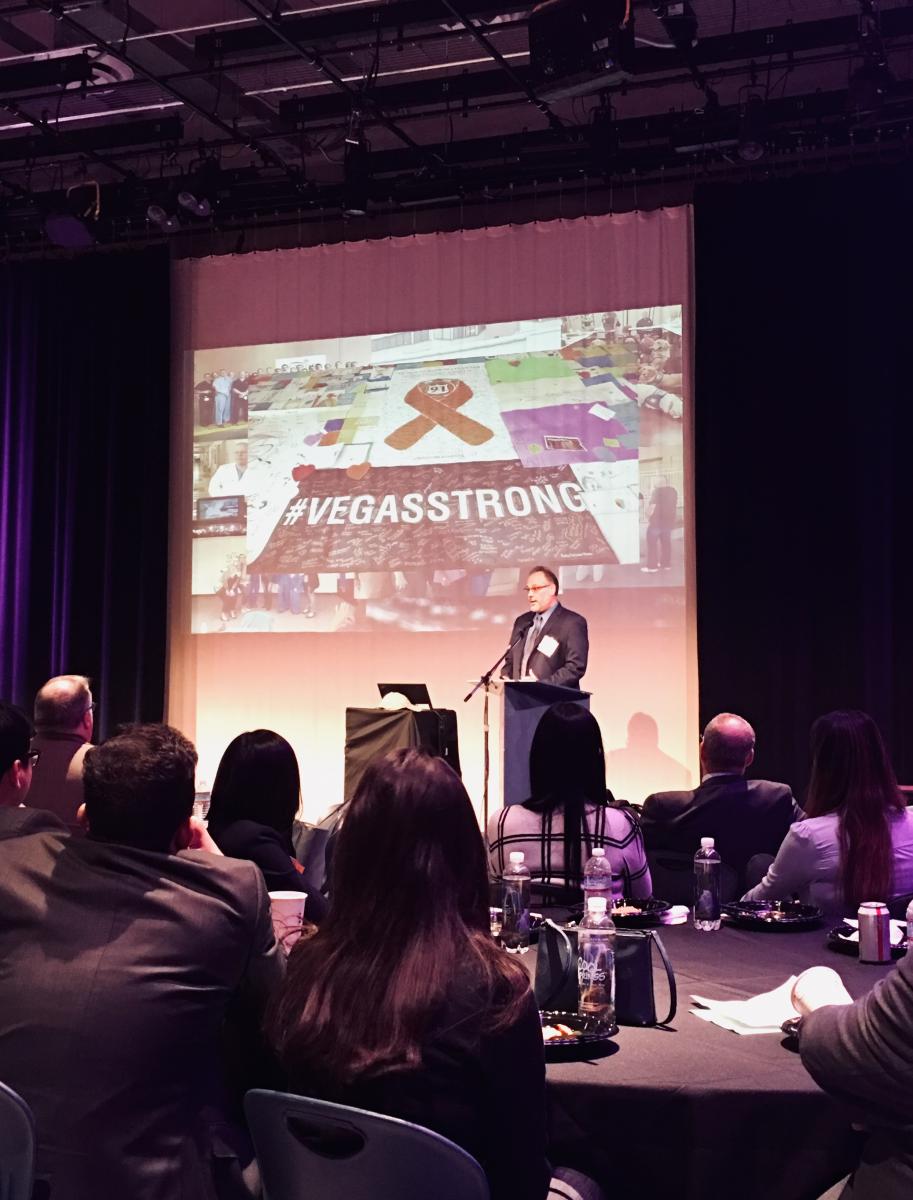 Jeff Murawsky, MD, FACP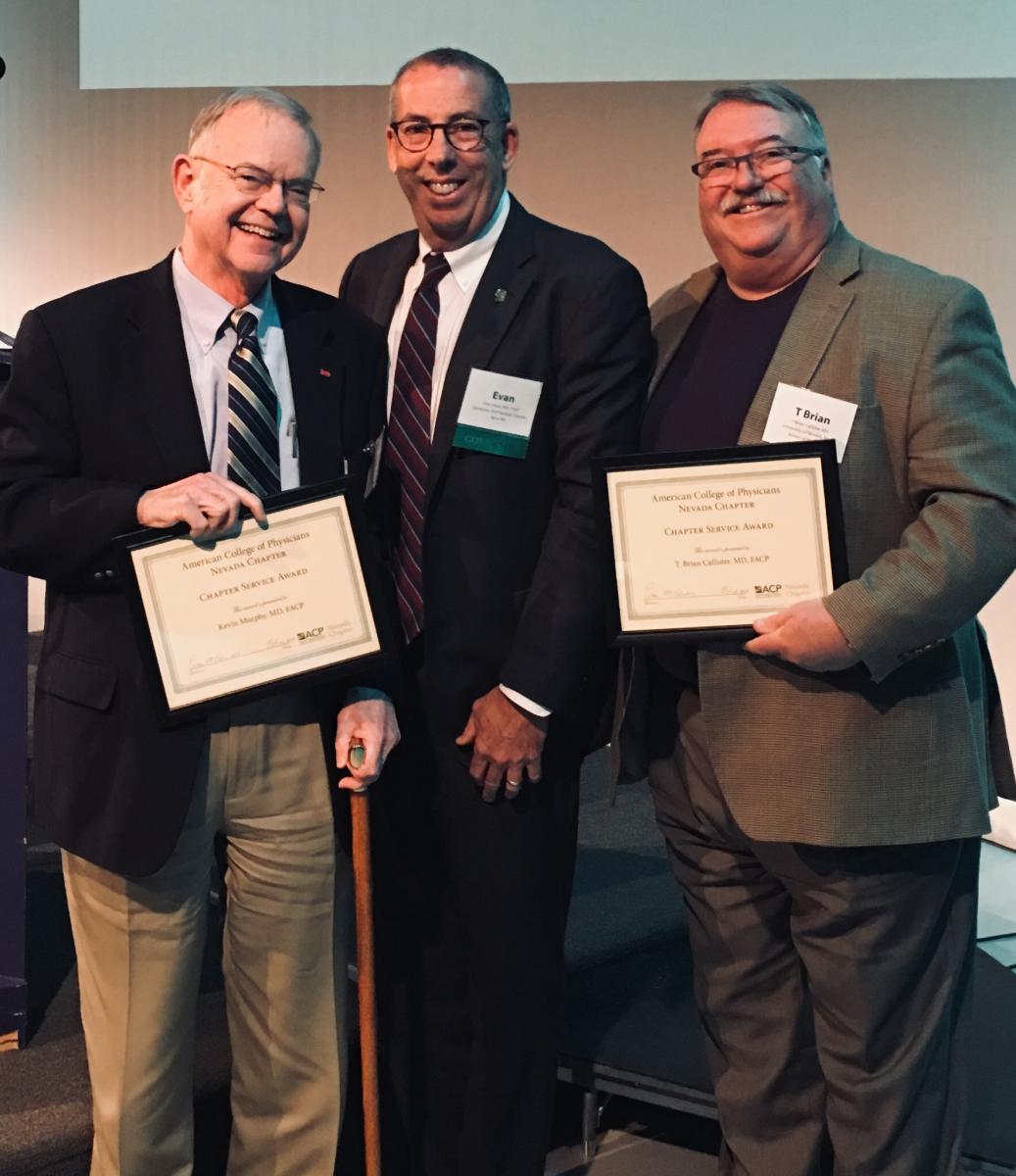 ACP Nevada Chapter Service Awards 2018; Kevin Murphy, MD, FACP; Governor Evan Klass, MD, FACP; Governor- Elect, Brian T. Callister, MD, FACP
Congratulations to the following Poster Winners:
Annie Hong, MD – Resident Clinical Vignette
Caleb Murphy, MD – Resident Research/QI
Ariel Murtagh – Student Clinical Vignette
Ky Raymond – Student Research/QI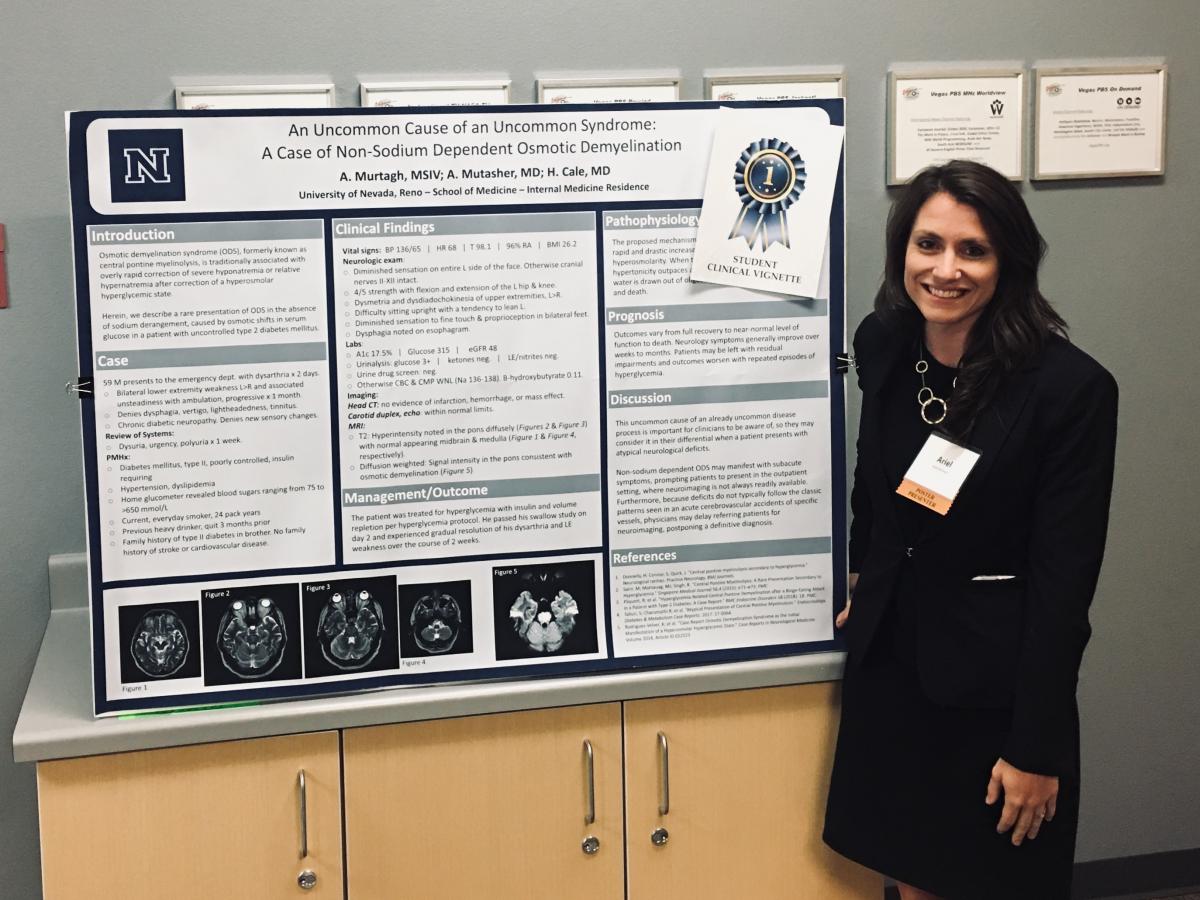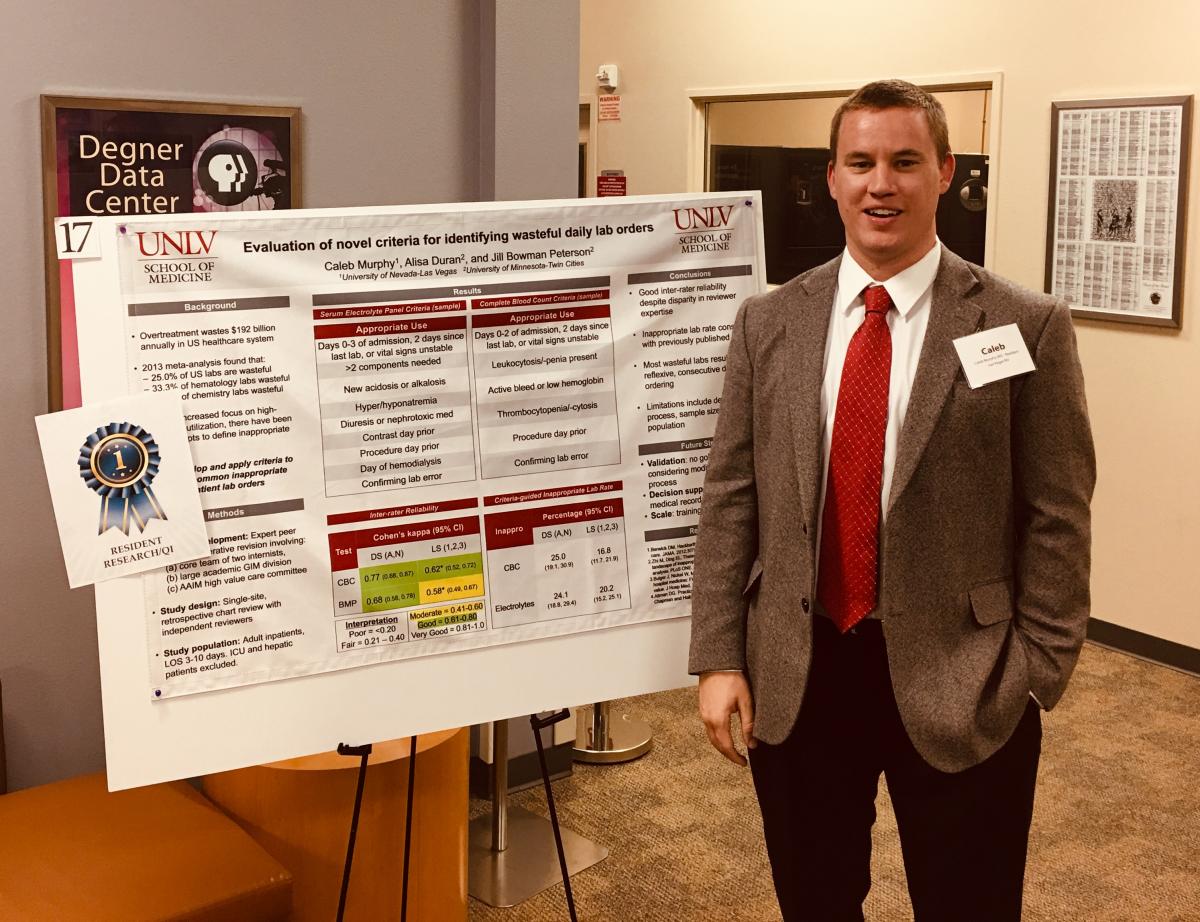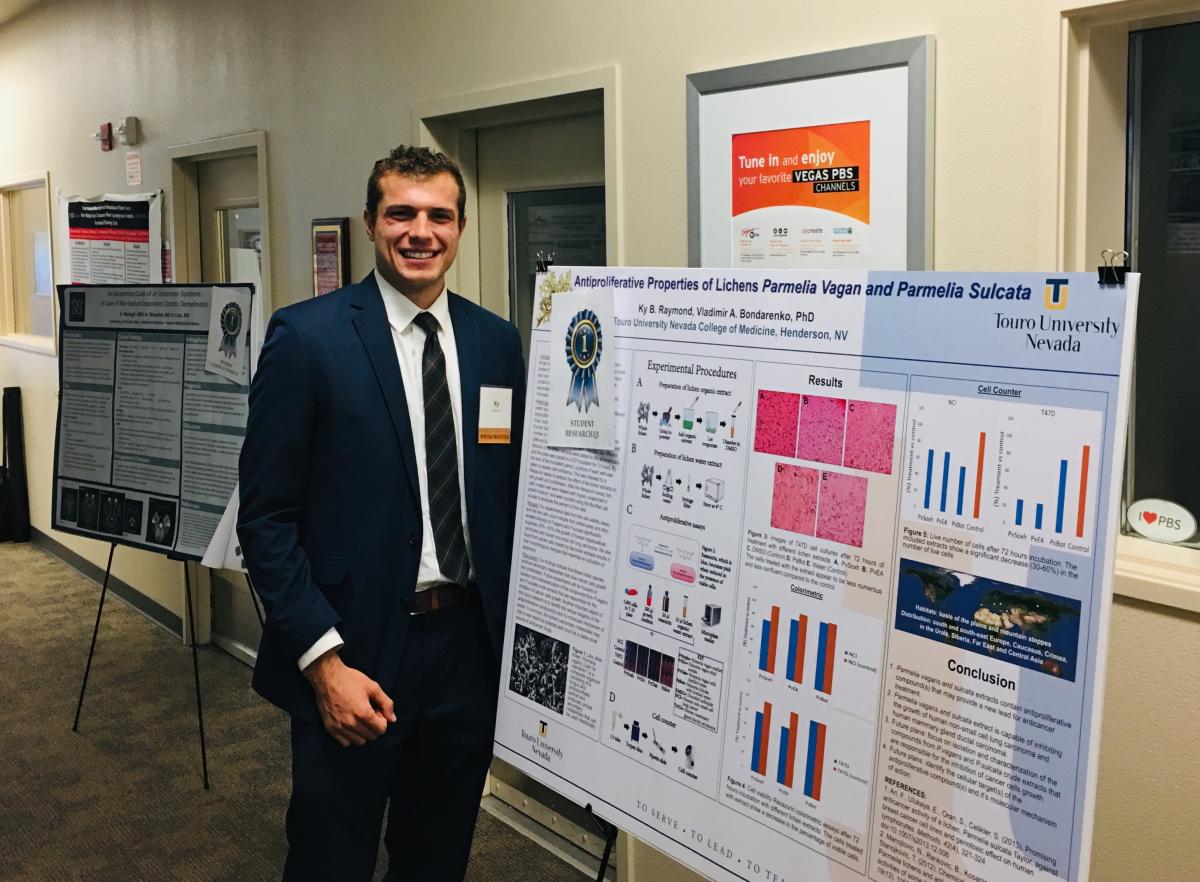 Congratulations to the Doctors Dilemma Winning team: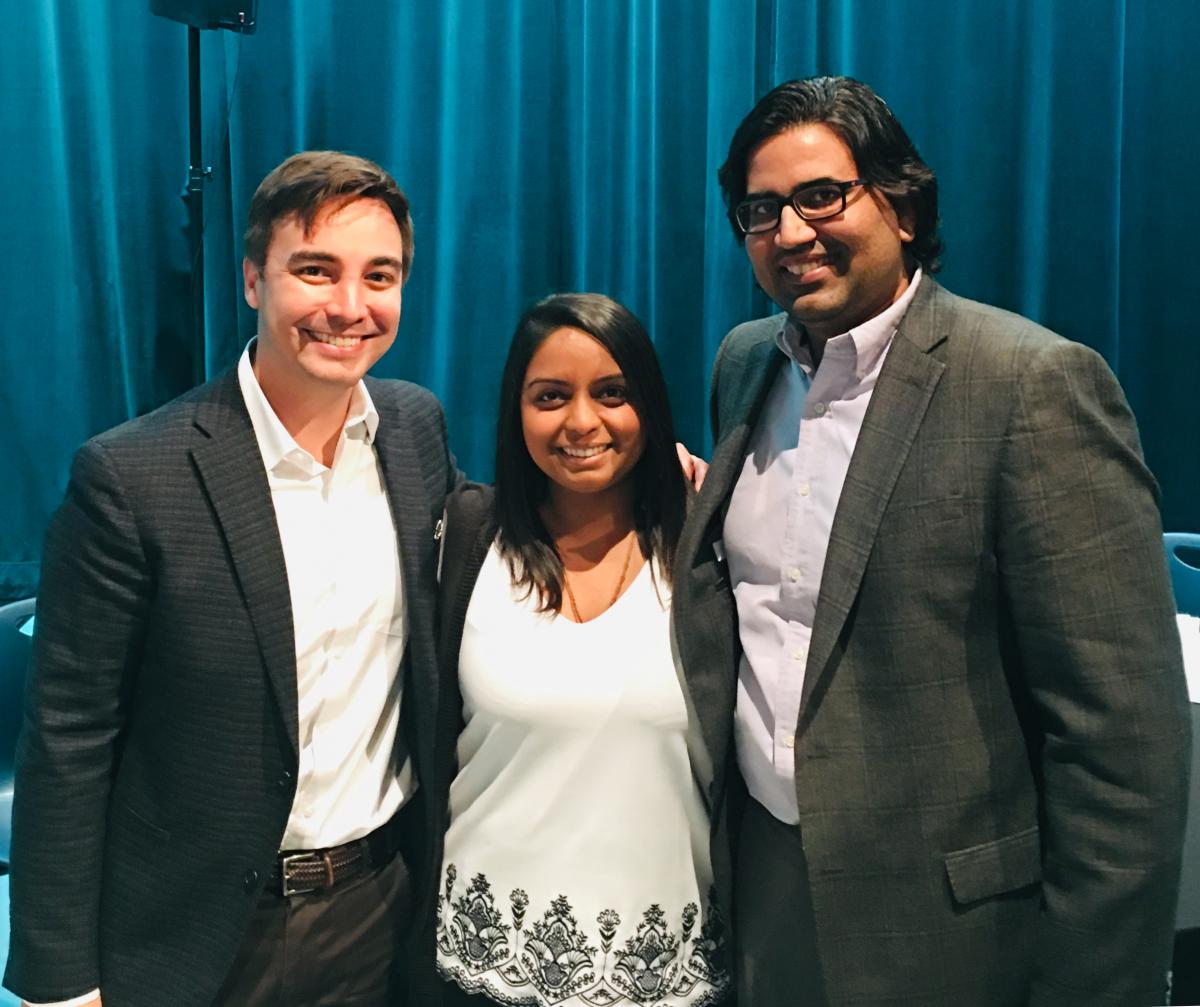 University of Nevada Las Vegas
Team Members: Edward Co, MD, Jill Sharma, MD, Dimal Patel, MD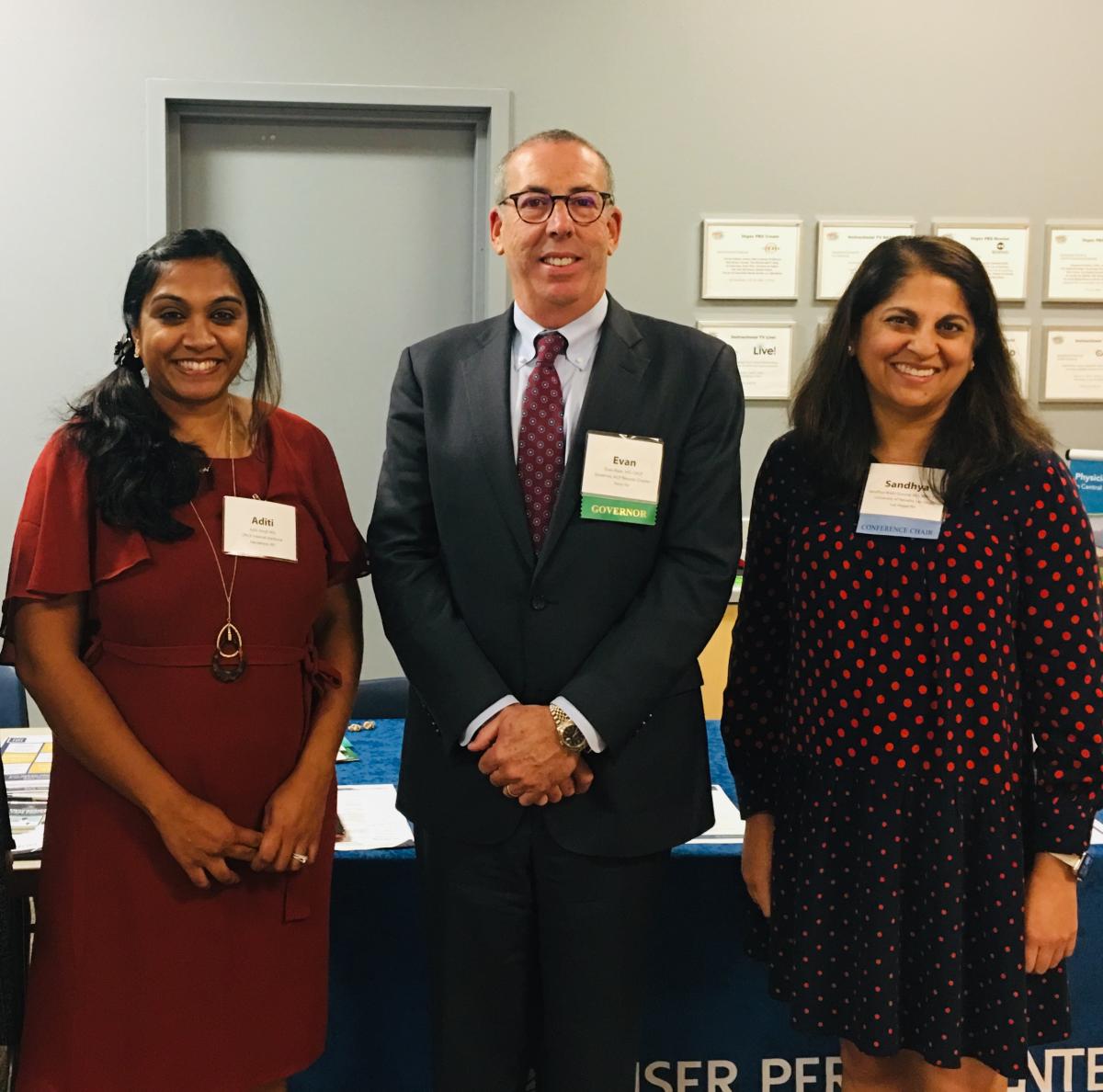 Aditi Singh, MD, FACP, Governor, Evan Klass, MD, FACP and Conference Planning Chair, Sandhya Wahi-Gururaj, MD, MPH, FACP
---
2018 Chapter Excellence Award
I am pleased to announce that our chapter received the 2018 Chapter Excellence Award!
---
Internal Medicine 2019
Internal Medicine 2019 will take place in Philadelphia, PA from April 11-13, 2019. Registration is now open. The Nevada Chapter will be hosting a chapter reception on Friday, April 12, 2019 from 6:00 pm – 7:00 pm at the Philadelphia Marriott Downtown. I hope you will join us.
---
Membership Update
Our Chapter membership is at an all-time high. Total membership for Nevada is 913 with 4 Masters and 193 Fellows.
Member Highlights
Please join us in congratulating Ellen Cosgrove, MD, MACP. Dr Cosgrove was elected to Mastership. Mastership is an award from the college and candidates are nominated and supported by colleagues. ACP Bylaws state that Masters shall be Fellows who have been selected because of "integrity, positions of honor, eminence in practice or in medical research, or other attainments in science or in the art of medicine." Evidence of their achievements can come from many types of endeavors such as notoriety within their field and/or ACP chapter, research, education, health care initiatives, volunteerism, and administrative positions. The Master must be distinguished by the excellence and significance of his or her contributions to the field of medicine. For Mastership, ACP involvement is expected, with rare exceptions. This may include, for example, service to the College in an official capacity, participation in chapter activities, and involvement in the development of College products and educational programs.
If you know of Fellows that may be potential candidates for Mastership or other Chapter awards, please let us know. There is no greater level of recognition for an outstanding career than becoming an M.A.C.P.
New Fellows
The Following physicians were elected to Fellowship since July 1st:
Lauren E. Maxham, MD FACP
Sudheer K. Polisetty, MBBS FACP
Darryll R. Patterson, MD FACP
Christine M. Reynoso, MD FACP
Camilo B. Tabora Jr, MD FACP
Laurine T. Tibaldi, MD FACP
---
CME Opportunity - Free to ACP Nevada Chapter Members
When registering use discount code: ACP
https://med.unr.edu/cme/painmgmt
Online Pain Management and Addiction Series: This series was created to assist healthcare professionals in navigating the challenges associated with treating patients with pain, and understanding and mitigating the potential for abuse and dependence of controlled substances as well as other drugs.
Webinars listed below each provide 1 CME credit towards the Nevada State Board of Medical Examiners' requirement for continuing medical education credit in ethics, pain management, and/or addiction care.
Marijuana - What the Healthcare Professional Should Know
Back Pain: Diagnosis and Management
Webinars listed below each provide 1 CME credit towards the Nevada State Board of Medical Examiners' requirements for continuing medical education credit related to the misuse and abuse of controlled substances, the prescribing of opioids, or addiction care.
Misuse, Abuse, and Dependence of Controlled Substances
---
ACP Releases Firearms policy Update; Calls for Sweeping New Policies to help Reduce Firearms Related Injuries and Deaths
ACP has published an updated version of our 2014 firearms policy paper, "Reducing Firearm-Related Injuries and Deaths in the U.S. , " in Annals of Internal Medicine. The update offers nine evidence-based strategies that will help reduce firearms-related injuries and deaths by keeping guns out of the hands of those at risk of harming themselves or others. The new recommendations include support for laws to prohibit persons with a history of domestic violence—including persons subject to restraining orders—from buying and possessing firearms and for extreme risk prevention laws to allow family members to seek an immediate court order to remove guns from a family member who is at risk of using firearms to inflict harm on themselves or others.
All ACP firearms-related health policy content published in Annals of Internal Medicine is free to the public at http://annals.org/aim/pages/firearm-related-content.
---
ACP Analyzes, Rates Performance Measures in 2019 CMS MIPS
ACP's Performance Measurement Committee has released an analysis of 18 performance measures applicable to internal medicine within the 2019 Centers for Medicare and Medicaid Services (CMS) Merit-based Incentive Payment System (MIPS).
The Committee found that just nine of 18 performance measures relevant to internists were valid measures of physician-level quality performance. In a paper published earlier this year, the Committee analyzed and rated an additional 86 performance measures included in MIPS and found that only 32 were valid (37%).
For access to ACP's meaningful performance measure recommendations for other topics, visit ACP's repository online.