---
---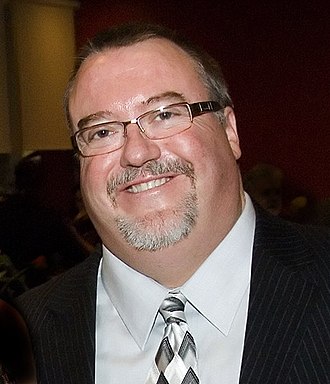 T Brian Callister, MD, FACP, ACP Governor
---
Governors Message
Colleagues,
As we find ourselves once again in the "dog days of summer" trying to beat the heat, I wanted to let you know about some very exciting things taking shape within our Nevada ACP Chapter. However, first and foremost, I want to personally thank Dr. Evan Klass, our former Governor, for the outstanding job he did in directing our chapter over the past four years. I am delighted to report that Dr. Klass grew our membership substantially over his four years – not an easy task! In addition to winning the Chapter Excellence Award each and every year of his tenure, he put on four absolutely outstanding Chapter meetings, which included robust participation in our abstract and poster competition by medical students and residents from throughout the state. Dr. Klass also was quite successful in integrating ACP members from Northern Nevada and Southern Nevada into a collegial working group. I am also very grateful that he has agreed to stay on and serve on the Governor's Council moving forward. Thank you Evan!
So what are the new and exciting developments in Nevada ACP? Most importantly, our 2019 Nevada ACP Annual Chapter Meeting date and place has been set: November 15th and 16th, 2019 at Mountain View Hospital in Las Vegas! The theme this year will be "Everything You Need to Know!" Please block out those dates and plan on attending – our Chapter Planning Committee has an exciting, timely, and educational agenda planned for you with full CME credit!
Our Nevada ACP chapter is also developing a new committee structure to better reflect the changing dynamics of our members, and I would especially like to thank Dr. Sandhya Wahi, Dr. Jeff Murawsky, and Jeanne Tremaine for assisting me with this vision and plan. In addition to the Governor's Council, we are very excited to announce the formation of a combined Early Career Physicians and Chief Residents Committee as well as a Women in Healthcare Committee. We are also planning on launching a newly updated Health and Public Policy Committee and a Volunteer & Community Support group. Our Physician Wellness group remains active under the direction of our chapter wellness champions Dr. Lauren Maxim and Dr. Sandhya Wahi. Please feel free to contact Jeanne Tremaine or myself directly if you are interested in participating in any of these committees or groups!
I am also thrilled to report that under the expert guidance of our new Chapter IT Chairman, Dr. Gurpreet Chahal, we now have a presence on social media! You can now follow us on Twitter at "@AcpNevada , on Facebook at "American College of Physicians – Nevada Chapter , and on Linkedin at "ACP- NEVADA. " Please take a look at our pages and check back often for the latest news and information on our Nevada ACP Chapter!
Facebook: https://www.facebook.com/American-College-of-Physicians-Nevada-Chapter-400172633927126/?modal=admin_todo_tour
Twitter: https://twitter.com/AcpNevada
Linkedin: https://www.linkedin.com/groups/13730840/
As I close out these first few months as your new Governor, I am extremely grateful for all the input and assistance from our Executive Director Jeanne Tremaine and from you, our membership. The state of the Nevada ACP Chapter is strong, and it's getting stronger every year. Thank you for your time and effort – both past and future – in helping to guide our chapter. Everything we do is intended to improve our practice of Internal Medicine, whether inpatient or outpatient, and improve the quality of care we provide to our patients while also improving our own lives as physicians – by focusing on our wellness, and our ability to provide that care with a healthy support system – intellectually, emotionally, and physically. I look forward to working with each of you in the years to come to realize that vision: a healthier Nevada led by our own caring, competent, and healthy physicians.
---
Important Dates
SAVE THE DATE
2019 ACP Nevada Chapter Meeting
November 15-16, 2019
Mountain View Hospital, Las Vegas, Nevada
Register Now!
SAVE THE DATE
Internal Medicine Meeting 2020
April 23-25, 2020
Pre-Courses April 21-22
Los Angeles Convention Center, Los Angeles, CA
The Nevada Chapter will be hosting a chapter reception again!
---
Member Highlights - Dr. Ellen Cosgrove – Our Newest Master from Nevada!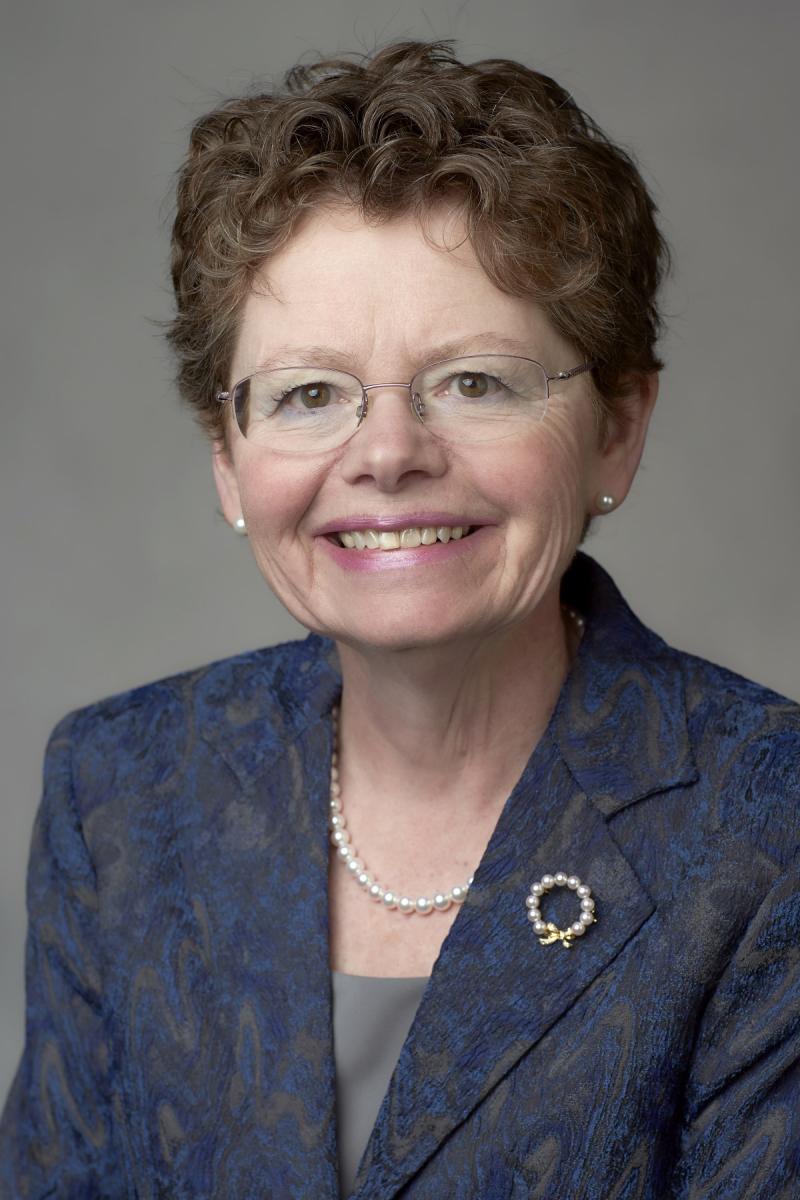 Born in Reading, Pennsylvania, a town perhaps more famous for the Reading Railroad, Ellen Cosgrove was exposed from an early age to the fascinations of Medicine from observing her father Thomas Cosgrove, M.D. working with the capable support of her nurse mother, Catherine. After her father's untimely death and her mother's remarriage, Ellen moved to Allentown, Pennsylvania where she finished high school as a National Merit Finalist and the winner of the Betty Crocker Scholarship for the state of Pennsylvania. Ellen attended the University of Pennsylvania on a Senatorial scholarship. Ellen selected Penn because it was the closest Ivy League college to her home and by this time she had five younger sisters. At Penn, Ellen majored in Russian History. Following in her father's footsteps, Ellen attended Hahnemann Medical College. Ellen graduated from Hahnemann with distinction in Internal Medicine, the Langbord prize for humanitarianism in Medicine, and membership in the Alpha Omega Alpha Honor Society.
Ellen did her residency in Internal Medicine at Presbyterian-University of Pennsylvania Medical Center. Ellen joined the faculty at Hahnemann in 1981. Ellen had the opportunity to help in designing the brand new ICM course, including physical diagnosis, ethics, and problem-solving components. Over the ensuing eight years, Ellen experienced the joys of Academic Medicine under five different chairs of Medicine and what seemed like as many deans. When she left Hahnemann in 1989, she was an Associate Professor when she joined the staff at a Hahnemann affiliate, Monmouth Medical Center in Long Branch, New Jersey. Ellen was appointed Associate Dean at Hahnemann and Director of Medical Education at Monmouth Medical Center in Geriatrics. Ellen became Education Chairperson of the Academy of Medicine of New Jersey, received the Woman of Achievement Award from Monmouth County, and became a full Professor of Medicine. For the Association for Hospital Medical Education, Ellen had served as New Jersey President, member at large of the Board of Trustees, founding member of the Council on CME, and member of the Executive Committee of the Council of Administrative Directors of Medical Education. She served as a chapter author and one of the Editors of Guide to Graduate Medical Education, Edition II, published in 1998.
Heeding the ancient American imperative to seek a new life in the West, Ellen, her husband Jeff and the children moved to New Mexico January 1, 1999. Ellen was Regents' Professor of Medicine and Senior Associate Dean for Education at the University of New Mexico School of Medicine. Jeff was Professor of Pediatrics, working in Pediatric Gastroenterology and the Cystic Fibrosis Center at the University of New Mexico School of Medicine. She was elected to the Board of Trustees of the Alliance for CME, the largest professional society for continuing medical education, and served from 2000-2003. She currently serves as a member of the Board of Directors of the Accreditation Council for Continuing Medical Education and received the Robert Raszkowski ACCME Heroes Award for exemplary volunteer service to ACCME. Moving so far West, that she was in the East, Ellen served a term in residence as Visiting Professor at the University of Tokyo (Todai) International Research Center for Medical Education November 2005- April 2006. Opting for liquid sunshine, Ellen and Jeff headed North by Northwest to the University of Washington in Seattle in October 2011. Ellen was the Vice Dean for Academic Affairs and Jeff was at Seattle Children's Hospital.
The lure of the bright lights of fabulous Las Vegas proved too much to resist & Ellen moved to UNLV in 2015 to join the team giving birth to a brand new medical school. At last, she escaped the words, "If it ain't broke, why fix it?" uttered whenever curriculum reform was mentioned. She enjoyed the thrill of seeing the curriculum take shape and the dream become a reality as intrepid medical students joined the new school. She especially enjoyed the warm welcome extended and the ongoing spirit of collegiality to her by her colleagues in the Nevada Chapter of the American College of Physicians. She is proud of the Chapter Service Special award and will be forever grateful that the Nevada Chapter nominated her for Master of the College. But all good things must come to an end (and bad things too, fortunately.) Ellen has answered the call to return to family ties in the mid-Atlantic region. She will be the new Vice Dean for Academic Administration and hold the Julio Sosa Endowed Chair of Medical Education at Albany Medical College.
---
NEWS FROM THE NATIONAL ACP OFFICE
August is National Immunization Month – ACP's Adult Immunization Hub is the Resource for You!
View ACP's Adult Immunization Resource Hub, which was developed as part of ACP's I Raise the Rates initiative. The resource hub provides updated clinical information, patient education materials, quality improvement guidance and much more.
ACP members also have free access to the new ACP QI Advance Curriculum. Learn core QI skills that empower you to implement practice-changing initiatives to increase adult immunization rates in your practice. Earn CME/MOC with this online resource. This resource was developed by physicians for physicians and their clinical teams and takes clinicians through each stage of the Quality Improvement (QI) journey from establishing the "what" and "why" for change to implementing and sustaining change. In addition to the QI Curriculum, ACP Advance offerings include a physician-led coaching service and chronic care resources.
Click here to learn more about ACP Advance or contact Michele Duchin.
ACP Leadership Academy Webinars: Achieving FACP through the ACP Guided Fellowship Program
As a supplement to the formal education program that ACP offers in partnership with the American Association for Physician Leadership, the ACP Leadership Academy offers a series of free online webinars on leadership topics relevant to internal medicine. These webinars provide both an educational experience and a discussion forum so that ACP members can learn, pose questions, and share ideas with leaders in the internal medicine field.
Registration is now open for "Achieving FACP through the ACP Guided Fellowship Program," which will be held on Wednesday, August 28, 2019 at 3:00 p.m. ET. Achieving the FACP credential is a significant milestone for post-training physicians—one that shows leadership and commitment to excellence in the practice of medicine. In this free one-hour webinar, Saba A. Hasan, MD, FACP, provides an overview of ACP's three-year Guided Fellowship Program, which provides a framework toward meeting professional development goals, along with guidance and mentorship, in order to obtain the FACP credential.
For more information, please contact Erica Viviani.
ACP Partners With Core IM Podcast to Offer CME – Accredited Podcast Series
ACP has partnered with Core IM to offer a new CME-eligible podcast series featuring clinically relevant and internal medicine-specific information for physicians of all levels and backgrounds. Core IM features four categories of podcasts:
5 Pearls: The hosts solidify five applicable, relevant pearls on an internal medicine topic.
Hoofbeats: Experienced clinicians are challenged to solve diagnostically difficult cases with listeners in real time.
Mind the Gap: The hosts explore the evidence – or lack thereof – for common internal medicine practices to tackle knowledge gaps and challenge dogma.
At the Bedside: Discusses humanities topics that reach beyond traditional evidence based medicine and delves into the ethics and emotions that come with practicing today.
The first ACP CME-granting Core IM podcast, "Coronary CTA: 5 Pearls" will be available July 10, 2019 on the ACP podcast landing page. After listening to each episode, ACP members can log in to the Online Learning Center to claim CME credit and MOC points.
Contact Laura Baldwin with any questions at lbaldwin@acponline.org
New ACP Fact Sheets on Recently Announced CMS Primary Care Models
On April 22, 2019, CMS announced its Primary Cares Initiative, which includes two new risk-bearing primary care models. ACP developed new fact sheets on each of the models, available below. Many details relating to risk adjustment, patient assignment, and performance benchmark setting are still forthcoming. As this information becomes available, ACP will evaluate and update these fact sheets and develop other educational materials accordingly to help educate ACP members on what to expect. Notices of Intent to Apply (NOIA) for the Direct Contracting Model are due August 2. The application timeline for the Primary Care First Model has not yet been released.
Contact Laura Baldwin for additional information at lbaldwin@acponline.org