Mary Betty Stevens Award
Awarded to an individual who has made important contributions through clinical research.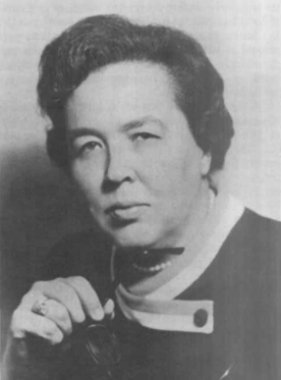 Below is the obituary for Dr. Stevens written by Bevra H. Hahn, MD, FACR
Dr. Mary Betty Stevens, Distinguished Rheumatologist of the American College of Rheumatology and Master of the American College of Rheumatology, died on September 13, 19!94 of the complications of a stroke. This brief review celebrates her life and her contributions to our art of medicine.
Dr. Stevens was born in Cambridge, New York. She graduated from Vassar College in 1948. Vassar remained dear to her heart, and she was an active alumna who recruited many of the college's graduates into careers in medicine. She went to Johns Hopkins University with the intention of training as a research chemist, but was captivated by the challenges of studying, practicing, and advancing the science of medicine. She received her medical degree in 1955 from Johns Hopkins, where she remained for house staff training on the Osler internal medicine service, where she joined the faculty in 1960, and where she was to remain for the duration of her career.
Studies of the cliniical aspects, autoantibodies, and genetics of rheumatic diseases were led by Dr. Stevens. She attracted literally hundreds of medical students into clinical and research studies in medicine and led a highly productive research team. In 1975 she was appointed chair of the Division of Rheumatology - the first woman to occupy a division chair in the Department of Medicine at Johns Hopkins. The same year she opened the Arthritis Center at Good Samaritan Hospital in Baltimore-a joint venture between Hopkins and the Univcrsity of Maryland, distinguished by its ability to offer cutting-edge multispecialty care to patients with serious rheumatic diseases. That unit is still active.
Dr. Stevens was unfailingly enthusiastic about teaching, patient care, and the creation of new information. She inspired patients, students, residents, fellows, and colleagues to reach higher, to push back the barriers of our limited knowledge, to excel. She is survived by thousands of her patients and hundreds of her students who are dedicated to carrying on her tradition. She was the ultimate role model and mentor. She will be deeply missed-but not forgotten.