---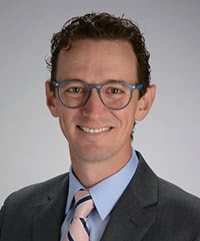 Ky B. Stoltzfus, MD, FACP, ACP Governor
---
Governor's Report
First, a warning that this is going to be a shameless plug for the great work happening within our Kansas chapter.
Our annual meeting will be held in Wichita from October 4-6, details are below. For more than 2 years we struggled through the pandemic and lamented the loss of in-person connections, ability to learn face-to-face, and network with colleagues from around the state. Now is your chance to change all that!
Yes, we had an in-person meeting last year, but let's do even better this year. I'd like to have as many of you as possible join us. We've tried very hard to make the meeting relevant, innovative, and affordable. This is some of the most cost-effective and accessible CME that you can receive in the state. And you can't find better people to spend a few days with.
Several of our chapter committees continue to be very active and doing great work to engage members. The student/resident/fellow committee has been more active than any time in the recent past. They have created multiple activities and events to engage our learners and foster an ongoing relationship with ACP. The Early Career Physicians committee has new leadership and outstanding initiatives to grow our pipeline of physicians. The Health and Public Policy committee continues to work on issues that impact your practice and your patients at a legislative and regulatory level. I hope you'll join us for Advocacy Day in Topeka as well.
I'd like to highlight the work of the Kansas Awards committee in elevating the many physicians who are doing great work in their communities. We'll have the opportunity to recognize these individuals at the chapter meeting in October. The committee also welcomes nominations from members throughout the year. Please contact Dr. Donna Sweet or myself if there are individuals you'd like to nominate for an award. There is also the opportunity to nominate individuals for national ACP awards, a list of which are on the website. I encourage you to review those national awards and consider nominating a deserving colleague for one.
As I enter my final year of being Governor, I am so proud of the work of our chapter. I've always seen myself as a facilitator with the goal of furthering the work of our committees and the members at large. We still have many opportunities ahead and ways to further the field of Internal Medicine. I look forward to continuing that journey together.
Best wishes,
Ky Stoltzfus, MD, FACP, FAAHPM
Governor, Kansas ACP
Early Career Physicians Committee

Our goal this year will be to identify and address the needs of ECPs in all practice types. We will create sub-committees and identify leaders in different settings such as ambulatory, hospitalists, rural etc. We will work on creating events/workshops on topics that are useful to ECPs such as leadership development, coding/billing and financial advice. Our first event will be a combined event with the Resident/Fellow/Medical Student committee and will be a networking event. More information on this event will be shared in the next few weeks.
Sabina Safder, MD
Early Career Physicians Chair
Finance Committee

The Finance Committee is working with Dr. Stoltzfus to have an outside accounting firm to perform an audit of our finances. The chapter remains financially healthy. We have one year of operating reserves in long-term investments. Our daily accounts continue to have more than sufficient funds to cover expenses. The chapter remains fiscally responsible while trying to expand value to our members.
Brendan Kelly, MD
Finance Committee Chair
Health and Public Policy Committee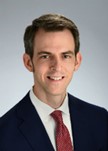 ACP continues to advocate for policies that benefit our patients and internal medicine practice. ACP Leadership Day took place in May. Donna Sweet, MD, MACP; Ky Stoltzfus, MD, FACP; Rebecca Opole, MD, FACP; Isaac Opole, MD, PhD, FACP; Jerrica Werner, MD; Aastha Bharwad, MD; Hassan Farhoud, MD; and I represented our chapter. We advocated for prescription drug coverage, access to care, and GME funding.
Save the date for our annual KS ACP Advocacy on January 24, 2024, in Topeka. This event is hosted by the Kansas Medical Society with attendance from multiple specialties. It will provide us a chance to meet with our Kansas legislators and to hear from Kansas Medical Society leadership about the upcoming legislative session.
If you haven't already, I encourage you to enroll in the Advocates for Internal Medicine Network (AIMn). As legislative issues come up, we often need to act quickly to inform change. By joining AIMn, you will receive timely legislative updates on key policy issues and easy ways to engage with our legislators when it matters most.
Benjamin Quick, MD, MPH
Health & Public Policy Chair
Membership Committee

The membership committee continues to promote membership in ACP through engagement with physicians in practice, resident physicians, and medical students. As a result of these efforts, the Kansas ACP membership has increased by 7.28% since July of 2022. The committee is meeting on August 27th to discuss initiatives for membership promotion and ways to enhance DEI efforts for the chapter. We continue to engage with our resident physicians and medical students to promote engagement and membership in the chapter. The committee is also reaching out to members eligible for fellowship to promote advancement in the organization.
Tiffany Schwasinger-Schmidt, MD, PhD, FACP
Membership Committee Chair
Kansas ACP Scientific Meeting Planning Committee

We are thrilled to bring you another impressive collection of speakers and topics for the ACP IM Kansas Chapter meeting, scheduled Oct 5th and Oct 6th, 2023, and Hospitalist Day, scheduled Oct 4th. Both meetings will take place in Wichita, Kansas at the Holiday Inn Wichita East I-35.
This year, we are focusing on Physician Wellness, with topics ranging from physician finances to life beyond the bedside. Additionally, there are high-yield clinical topics such as checkpoint inhibitor toxicities, COPD, heart failure, lipid disorders and marijuana legalization. We have a great hands-on POCUS session planned, which will explore how to extend your physical exam using a US probe. We are also proud to present our first ever Roundtable Talks, a format we feel will suit the adult learner across all career stages.
There are also the hugely popular usual suspects, Doctors Dilemma and Story Slam.
All in all, both meetings will have topics to engage IM physicians across many different practices and stages of life.
Sidra Raza, MD, FACP
2023 Planning Committee Chair
Student, Resident and Fellow Sub Committee

In 2023, the student, resident and fellows-in-training committee has been working on increasing opportunities for learners to grow in their careers through ACP. We welcomed new members to our committee this summer for the 2023-2024 academic year and they have been hard at work on engaging students and residents in ACP. This is the fifth consecutive year of the Kansas ACP Resident Physician and Medical Student Mentorship Program. It is a great opportunity for residents to become mentors to students and increase student interest in Internal Medicine. We plan to host various social events throughout the year including one during the Kansas ACP Meeting this fall. The committee will reintroduce the "30 Minutes with an ACP Member" program to help provide medical students and resident insight into fellowship training and careers in internal medicine specialties. These sessions will start this fall. We are continuing to work on further events and workshops to encourage ACP membership as students transition to residents and as residents and fellows transition to early career physicians.
Nikki Miller, MD
KsACP Resident Representative
Awards Committee

The awards committee has chosen to recognize Kansas ACP members for the following awards this year:
Laureate
Chapter Advocacy
Early Career Physician
Outstanding Internal Medicine Physician
Hospitalist of the Year
Teacher of the Year
Volunteerism
Awardees will be recognized at the Kansas Chapter Awards Luncheon on October 6, 2023.
Donna Sweet, MD, FACP
Award Committee Chair
Social Media Committee

We have been hard at work promoting the upcoming Scientific Meeting in October on our social media pages. If you haven't already, please like us on Facebook (ACP-Kansas Chapter), follow us on Twitter (@AcpKansas) and Instagram (kansasacp). Follows, likes, shares, and comments help the algorithm show our posts to more people. We greatly appreciate you!
Kenna Fischman MD
Social Media Chair
---
Mark Your Calendar:
October 4-6, 2023 - Kansas Scientific Meeting - Wichita, KS
January 24th, 2024 – Advocacy Day – Topeka, KS
April 18-20, 2024 – Internal Medicine 2024 – Boston, MA