---
---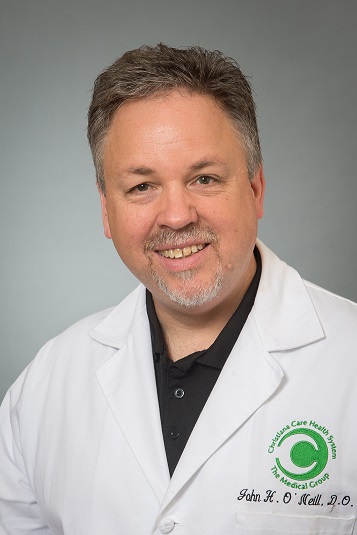 John H. O'Neill, Jr., DO, MACP, ACP Governor
---
Move to ACP Philadelphia Office
Happy New Year to our Delaware Internal Medicine community! As you have seen last month, our Chapter Governor, Tabassum Salam, MD, FACP, has taken a new position with ACP national office in Philadelphia as the VP for Medical Education. This is an exciting opportunity and we know that Tabassum will raise the bar for ACP's already outstanding educational programs, going forward. She has served our Chapter well as DE ACP Governor, since taking over for Dr. Brad Slease in 2016, and her accomplishments have included successful Annual Chapter Scientific Meetings, both in Newark and Rehoboth Beach, continuation of the Bakshi Fellowship for Global Health Program for our resident members, activities of the Early Career Physicians section, the Women Physicians group, community volunteerism events, attendance of ACP's annual Leadership Day advocacy event on Capitol Hill, and consistently attaining ACP's annual Chapter Excellence Award, to name a few. We extend our thanks and best wishes to Dr. Salam as she embarks on the next challenge of her career.
---
Governor-Elect Designee
It is my pleasure to have the opportunity to assist our Chapter as Interim Governor over the next 9 months. I will be helping our new Governor-elect designee, Dan Elliott, MD, MSCE, FACP, to learn the Governor role, as he prepares to transition to Chapter Governor early, on October 1st. Dan is a practicing Internal Medicine/Pediatrics physician in New Castle County for 12 years now, who serves as the Medical Director for the eBright ACO, which engages many of Delaware's hospital and health care systems and physicians in the coordinated care of a significant proportion of our State's population. We welcome Dan to his new role and we look forward to his leadership.
---
Upcoming Scientific Meeting
Coming up next month, Saturday, February 9th, 2019, is our highly anticipated Delaware Chapter ACP Annual Scientific Meeting. This year, the meeting will be held in beautiful Rehoboth Beach at the Salero on the Beach-Cape Henlopen Hotel, in honor and memory of our former Chapter Governor from Lewes, Mansour Saberi, MD, MACP. Here is a link to the meeting registration information and brochure . At the bottom of this registration form, there is a link to the nearby Hampton Inn, where a block of rooms have been made available at preferred rate (must reserve room by January 18th) for meeting attendees. Please register for the meeting by February 7th to take advantage of favorable registration rates. This year's meeting is chaired by Justin Eldridge, MD, FACP and co-chaired by Karla Testa, MD, FACP, and the enticing program is eligible for up to 5.5 CME credits, and also for MOC credit with ABIM. We look forward to seeing you at this year's special annual Chapter Scientific Meeting.
---
Other important upcoming Delaware Chapter ACP Events
ACP Annual Internal Medicine 2019 Meeting in Philadelphia, 4/11-13/2019 https://www.acponline.org/node/290765
ACP Annual Leadership Day 2019, 5/14-15/2019, on Capitol Hill, Washington DC https://www.acpservices.org/leadership-day/what-leadership-day
DE ACP Resident Quality Improvement Symposium, 5/30/2019, at Ammon Center at Christiana Hospital, more details to come!
---
From ACP National: Call for Fall 2019 Board of Governors Resolutions
Are you concerned about a practice or clinical issue or have an idea you'd like to suggest? If so, you might consider submitting a resolution to your Governor or chapter council.
Initiating a resolution provides ACP members an opportunity to focus attention at the ACP national level on a particular issue or topic that concerns them. Participating in the Board of Governors resolutions process provides the ACP grassroots member a voice and allows you to shape College policy that impacts the practice of internal medicine. When drafting a resolution, don't forget to consider how well it fits within ACP's Mission and Goals. In addition, be sure to use the College's 2018-2020 Priority Themes to guide you when proposing a resolution topic.
Not sure how to begin drafting a resolution? Researching the College's position on an issue can give you a start. Visit the ACP Online homepage and click the "Advocacy" link in the right-hand, top margin to access ACP policy positions, read about recent ACP advocacy activities, or search ACP's library of policies and recommendations. Visit your chapter website, too, and click the link under "Advocacy" to access Electronic Resolutions System (ERS) where you can search past or proposed resolutions. A copy of the resolutions process is available on the ERS which furnishes more details on formatting resolutions, as well the process for submission, review, and approval.
Members must submit resolutions to their Governor and/or chapter council. A resolution becomes a resolution of the chapter once the chapter council approves it. If effecting change interests you, the deadline for submitting new resolutions to be heard at the Fall 2019 Board of Governors Meeting is March 25, 2019.
Share your good idea with us. Draft a resolution!
Best wishes for a healthy and prosperous New Year,
John H. O'Neill, Jr., D.O., MACP
Interim Governor, DE Chapter, ACP