Governor's Newsletter - October 2023

In This Issue
---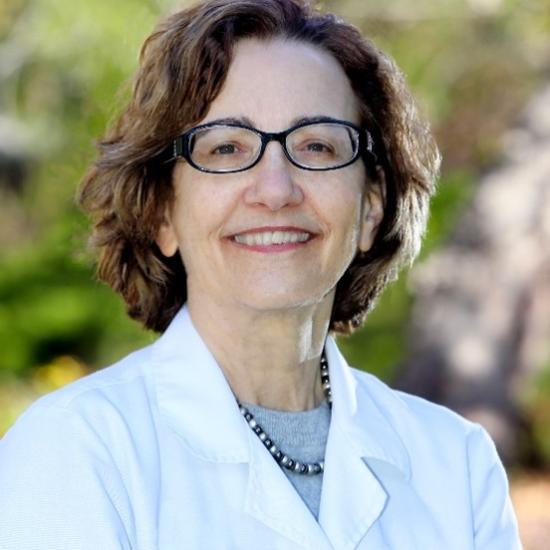 Ruth E. Weissberger, MD, FACP, ACP Governor
---
Governor's Message

Dear CT ACP Colleagues,

Seems like we blinked, and it's October. I hope you had many opportunities to enjoy the summer. As we move into Fall, CT ACP has a lot going on, and I'm pleased to give you a summary of what your Chapter has been doing on various fronts, and what's ahead. Please see below for updates in the areas of advocacy for health care policies that benefit our patients, DEI and the launch of our new International Graduate Council, Early Career Physician activities, engagement with medical students, and annual Chapter meeting planning.

AND by now you should have received a ballot to vote for our next Chapter Governor, who will serve as Governor Elect in 2024-25 (the final year of my term) and then take the proverbial reins. Our candidates for Governor Elect are Dr. Steven Angus and Dr. Daniel Tobin. Please see below for details about voting, and read the candidate's biographical sketches at CTACP website. The deadline for casting your vote is Nov. 3, 2023. Be sure to have your vote counted!

I'm also excited to announce that CT ACP was awarded the gold level Chapter Excellence Award this year, bringing in $5000 from national ACP that will be put toward activities for Chapter members. Additionally, it's a real honor for me to announce that Dr. Anthony Yoder, co-chair of the Health and Public Policy Committee, was awarded Recognition for Contributions to the College's Advocacy Efforts at national ACP Leadership Day in Washington, D.C. last April.

I hope to see many of you at the Chapter Meeting Oct. 20. Take a look at the lineup, below. It promises to be an outstanding meeting.

Sincerely,

Ruth
---
CTACP ELECTION FOR THE NEXT GOVERNOR:
Voting for the next Connecticut Governor-elect has begun. Members have until November 3, 2023 to cast their vote. Eligible voting members (MACPs, FACPs, Members, and 2-year Resident/Fellow Members with an elect date of 9/1/2021 or earlier) should have received an election email containing their unique and personal voting credentials to vote online.

For replacement ballots, print ballot requests, and election customer service, contact SBS at support@directvote.net or call toll-free 1-866-909-3549, Monday-Friday, 9:00 a.m.- 6:00 p.m. ET. For other questions, please call Julie Sinkoff at 215-351-2699 or jsinkoff@acponline.org.

Please review the Governor-elect candidate bios and statements at the CTACP website.
---
ADVOCACY:
The Chapter's Health and Public Policy Committee has been hard at work on a variety of fronts. Like last year, CTACP submitted an impact statement as part of the Scope Review process that was requested by Physician Assistants in Connecticut. Under their request, PAs would essentially move to independent practice. If the request is accepted, CTACP will be part of a working group organized by the CT Department of Public Health to review the policy change before it is considered by the General Assembly.

CTACP also submitted an op-ed in response to the proposed insurance rate increases in Connecticut. The piece, Patients Before Insurance Company Profits, co-authored by Dr. Yoder and Dr. Weissberger ran in the CT Mirror on September 26th.
---
DEI, NEW IMG COUNCIL, WOMEN IN MEDICINE:
CTACP was awarded a Chapter Development Fund from national ACP to support our chapter in developing an International Medical Graduate Council. The DEI Committee took the lead and facilitated three focus groups to gather feedback on priorities and identify issues of concern. We received great feedback, and I am pleased to report that the Governor's Advisory Council approved the creation of the IMG Council at the September meeting, and named Drs. Kanwar Arora and Arit Esu as the new Co-Chairs. We will officially launch the IMG Council at the annual Chapter meeting on Oct. 20, 2023 at Aqua Turf in Plainville, and invite all IMG members, non-members, and supporters at the meeting to stop by for the event. We are looking forward in the coming year to hosting a variety of events to address the concerns of our IMG members. If you are interested in the IMG Council, please contact Lisa at lisa@grassrootsct.com

On the topic of women in medicine, the chapter hosted a live webinar last month at UConn School of Medicine on allyship for women physicians, featuring Dr. Rob Nardino and Ms. Nina Pirrotti, employment and civil rights attorney. The webinar was recorded and will be released for viewing by our and other Chapter members.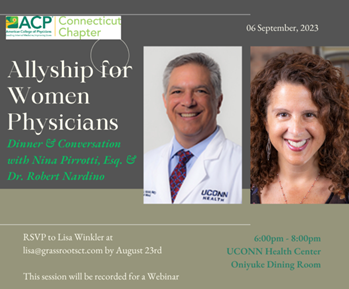 ---
EARLY CAREER PHYSICIANS:
The Early Career Physicians Council hosted a live webinar on tips for successful contract negotiation, including how to read a contract and know your worth. The session was presented by Resolve, a company that national ACP has endorsed and is collaborating with as a member benefit. Attendance was excellent, the webinar was recorded and will be available for viewing.
---
MEDICAL STUDENT ENGAGEMENT:
I'm looking forward to upcoming meetings with the IM Interest Groups at each of our 3 medical schools, to foster student engagement with CT ACP and inform students about paths to leadership that engagement can bring. I'm eager to hear the medical students' perspectives about internal medicine in Connecticut.
---
RESIDENT/FELLOW ENGAGEMENT:
Round 1 of the annual Doctor's Dilemma competition was held at Waterbury Hospital, with 11 teams competing from IM residency programs around the state. Dr. Jacqueline Savage moderated a lively 4 rounds of competition. The 4 winning teams competed for the state title at the annual meeting Oct. 20th:
UConn Traditional IM
Yale Waterbury
St. Vincent
UConn Primary Care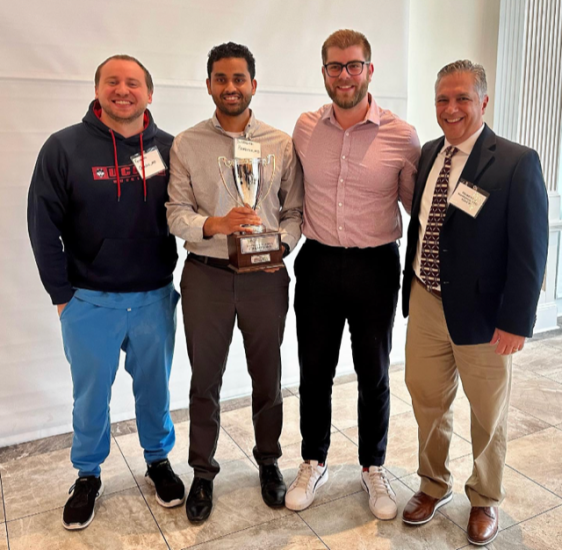 ongratulations to UCONN Traditional IM for WINNING the Competition. The team will go on to compete at the National meeting in April.
---
ANNUAL MEETING UPDATE:
The CT ACP Annual Scientific Meeting 2023 was held in person on Oct. 20, 2023 at the Aqua Turf in Plantsville. Special thanks to our meeting Co-Chairs Dr. Diana Sewell and Dr. Naseema Merchant, along with Dr. Shaheena Shan and Dr. Jacqueline Savage, who have done an outstanding job organizing Doctor's Dilemma and the resident and medical student abstract competition.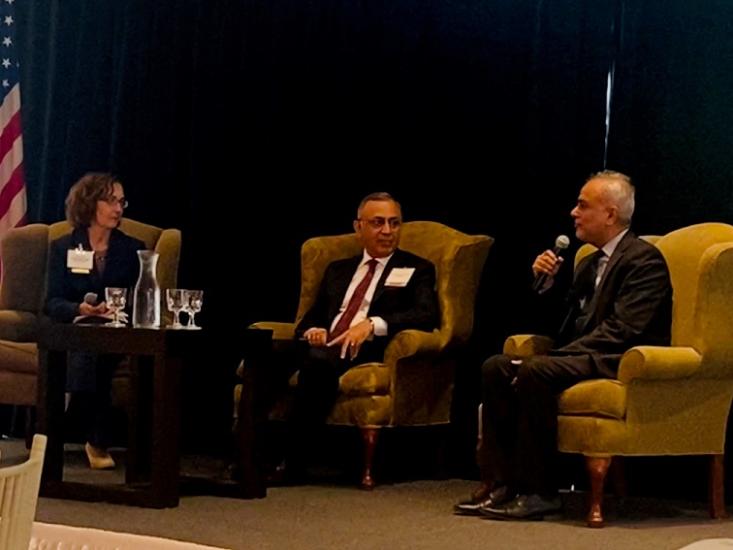 We were incredibly lucky to have ACP National President Omar Atiq, MD joining state Senator and Physician Saud Anwar as our keynotes this year. We also had representatives from the Secretary of State's office on site to share information on voter registration.

We had a great day of CME sessions, the resident and student abstract competition, and networking opportunities. Special thank you to our volunteers, judges and moderators who helped make the meeting a success.

Our sessions included:
Doctor's Dilemma-Final Round (see above for the competing teams)
Resident and Medical Student Abstract Competition
Women in Medicine Networking Breakfast
IMG Networking
Updates on the Current Landscape in Gastroenterology and Hepatology: From Clostridium Difficile to Non-Alcoholic Fatty Liver Disease (NAFLD)
The Changing Landscape of Obesity Management
Refugee and Immigrant Health
Leadership and Advocacy in the Public Sphere for Internal Medicine Physicians - Omar Atiq, MD, FACP and State Senator Saud Anwar, MD, MPH
Clinical Skills: Essentials of Point of Care Ultrasound (POCUS)
Clinical Updates in Nephrology
Special thanks to our sponsors, Hartford Healthcare, UCONN Health, Yale New Haven Health, Middlesex Health, American Liver Foundation and McCary Anheuser Wealth Management for Sponsoring the meeting.
---
I Raise the Rates:
CTACP participates in the I Raise the Rates initiative. In the September edition of the newsletter, you will find a variety of new resources from several public health partners, educational opportunities, and a brief selection of popular media articles related to immunization. Click here to check it out.
---
HOT TOPICS:
We Need Your Help to Urge Congress to Support Implementation of New Medicare Complexity Code, G2211

Members of Congress need to hear from physicians in their communities on why the G2211 code is needed. Click on the headline above for more information or use the ACP Votervoice advocacy link here to send an email today.
---