---
---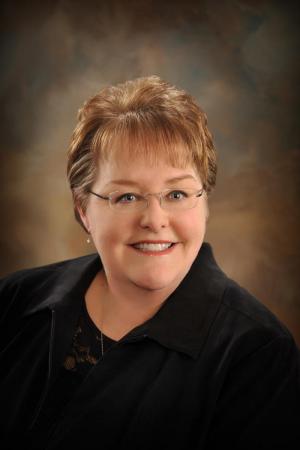 Stacy C Zimmerman, MD, FACP, FAAP, ACP Governor
---
Governor's Letter
These are strange times! I say this as I pause to consider how to describe the past few months. I never imagined that I would start out our spring newsletter with that sentence. However, I believe like so many times in the past, in the end we will rise up as physicians to overcome these challenges and difficult times.
As we head into summer there is much information to communicate to our membership. White River Health Systems was the recipient of a SGIM/ACP ProudtobeGIM Grant and hosted an event on February 22, 2020. This event was for medical students and early trainees (Internal Medicine PGY1 and PGY2 Residents) to showcase the merits of General Internal Medicine. There was a poster competition and presentation competition for participants with prizes! The conference consisted of two sessions entitled "The Breadth of General Internal Medicine" and "Becoming a Generalist" moderated by WRHS Associate Program Director, Dr. Roy Kamoga, and WRHS Program Director, Dr. Khaled Khasawneh, with panelists from area universities and residency programs. Congratulations to WRHS for this successful event!
Unfortunately, due to the COVID-19 Pandemic our ACP National Conference was cancelled in Los Angeles last April. This sudden turn of events did not allow time for ACP to put together a virtual venue. Our chapter was sad to miss congratulating our new Fellows and Dr. Stephen Woodruff MD MACP who was scheduled to receive his mastership in Los Angeles at ACP's National Convocation Ceremony. However, we all send our sincere congratulations! It is such an honor to have so many Masters in our small chapter!
With the chatter of a COVID-19 surge looming on the horizon this fall, there were grave concerns and calls to cancel our Fall Chapter Meetings. ACP recommended state chapters consider cancelling their fall meetings early to give our membership at least a three month notice. This concern was further complicated when our hotel venue recently notified us that they could not accommodate our conference due to furloughed hotel employees. Therefore, I am sad to announce that our chapter must cancel both our Annual AR Chapter Scientific Meeting in Little Rock at the Double Tree on September 25th and our second annual Resident / Medical Student Research Day at UAMS. Fortunately, our chapter will not have to absorb any costs, can rebook for 2021, and due to early cancellation our chapter will receive full refunds. We will send our winning Doctor's Dilemma Jeopardy Team from UAMS to Orlando to compete in 2021! Also on the bright side, we have an opportunity now to host a virtual Resident / Medical Student Research Day through ACP which will showcase scholarly activities from residents and medical students training in residency programs and medical schools across Arkansas. This virtual technology will allow for three competitive categories, a poster competition, oral case presentation competition, and oral research presentation competition. Dr. Suporn Braaten will organize the judges and competition. Please reach out to us if you have a strong interest in being a judge! In place of our September Annual Chapter Scientific Meeting our chapter will host a short virtual meeting and an Advocacy Webinar on "Practicing in Arkansas in a post-COVID-19 Environment". Our chapter is also exploring ways to support diversity and inclusion efforts among medical students and resident physicians. Stay tuned for more details on these activities!
I hope all of our membership experienced a pleasant spring and pray that you and your family have a safe and healthy summer.
Best wishes!
Stacy Zimmerman, MD, FACP FAAP
---
ACP Arkansas In-Person Meeting Moves to Virtual Platform!
Stay tuned for new information regarding a virtual meeting in September. We hope to have sessions and discussions in a interactive virtual setting for AR members. We know we cannot replace the fall in-person meeting entirely, but we hope to reimagine the experience for our membership. More info coming soon!
---
ACP's Comprehensive COVID 19 Resources
ACP is committed to doing everything possible to help internists prevent and slow the spread of COVID-19 virus to ensure that our patients get the care they need.
The resources on our regularly updated webpage include:
---
COVID-19 information resources from other organizations
---
What is ACP's Vision for the US Health Care System?
On January 21, 2020, ACP published a supplement, "Envisioning a Better Health Care System for All" in Annals of Internal Medicine. Comprised of four papers, this comprehensive, interconnected set of ACP policies challenges the U.S. to implement systematic health care reforms to provide our patients with better care. As COVID-19 demonstrates, ACP's recommendations are more important than ever.
---
Resolutions Update
It is clear we are living in unprecedented times with so much uncertainty about what lies ahead. After careful consideration of the feedback and comments received from the Board of Governors, many of who are on the front lines, the discussion of the spring resolutions has been postponed until the fall. The ability for many Governors to find the time or focus effectively on resolutions right now seems unlikely. Given there is a full slate of resolutions the College will not accept any new resolutions for the fall.
---
MKSAP Online Study Hall
After a long break, we will begin MKSAP Online Study Hall again on August 18th, 2020 beginning with Infectious Disease. JOIN US!