---
---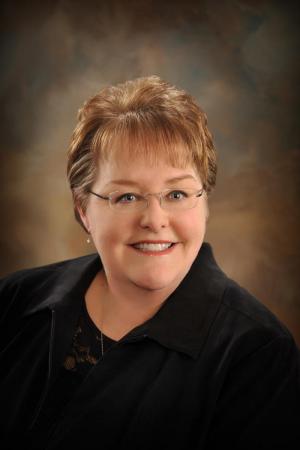 Stacy C Zimmerman, MD, FACP, FAAP, ACP Governor
Dear Members of the Arkansas American College of Physicians Chapter,
As my five-year term ends this spring, I wanted to take a moment to express my heartfelt gratitude for the privilege and honor of serving as your Arkansas ACP Chapter Governor. These past five years have been incredibly rewarding and fulfilling, and I will always cherish the memories and relationships that I have gained through my involvement with this esteemed organization.
I am proud to have been a part of a team that is dedicated to advancing the medical field and improving the health and well-being of our physicians and communities. The accomplishments that we have achieved together, from patients before paperwork, advancing opportunities for women in medicine, to physician wellness initiatives, have been truly remarkable and have made a positive impact on our physician members and their patients.
As I move on to new opportunities and challenges, I will carry the valuable lessons, experiences, and the network of colleagues that I have gained from my time as Arkansas ACP Chapter Governor with me. I am confident that the organization will continue to thrive and make a meaningful impact under the guidance and leadership of my esteemed colleague Dr. Keyur Vyas.
I want to thank each and every one of you for your dedication, passion, and support throughout my term. I have learned so much from our interactions and collaborations, and I am grateful for the friendships that I have forged. I look forward to staying connected with all of you and continuing to work together to improve healthcare and the lives of our patients.
With deep gratitude and warm wishes,
Stacy C. Zimmerman MD FACP FAAP
---
ACP AR IM 2023 Chapter Meeting Save the Date!
Save the date of September 15th, 2023, for the ACP AR Chapter Meeting in Little Rock. More Information Coming Soon!
---
ACP IM 2023 San Diego
ACP AR Reception
Join Your ACP Arkansas, Alabama, Louisiana, and Mississippi Colleagues for a reception at IM 2023!
Garage Kitchen and Bar
655 4th Ave. San Diego, CA
Friday, April 28th | 7:00-8:30PM
First Time Attendee Reception
Members who have attended the Internal Medicine Meeting previously are encouraged to sign up to mingle with first time meeting attendees, network, and offer advice for making the most of everything the meeting has to offer. The reception will take place on Wednesday, April 26, from 4:45 to 6:00 p.m. To sign up, please email membership@acponline.org.
Networking Luncheon for Women Physicians
A limited number of discussion facilitator spots are still available for the Networking Luncheon for Women Physicians taking place on Friday, April 28, from noon to 1:30 p.m. In this role, you will lead discussions at your table. If you volunteer for this opportunity, we will provide discussion resources in advance of the lunch to support your meaningful conversations. To sign up, please email membership@acponline.org.
Poster Judges
The ACP National Abstract Competition provides medical students, residents, fellows-in-training, and early career physicians the opportunity to showcase their work in a formal setting to their peers, faculty, researchers, and educators, while highlighting their exceptional efforts and building their CV. Sign up to volunteer as a poster judge at https://www-legacy.acponline.org/volunteer/national-abstract-competitions-internal-medicine-meeting-2023-on-site-poster-judge-volunteer.
If you have any questions, please contact membership@acponline.org We look forward to seeing you in San Diego!
---
Applications Now Open to Apply for the Million Hearts® 2023 Hypertension Control Challenge
The Million Hearts® 2023 initiative is now accepting applications for the Hypertension Control Challenge and encourages ACP members to apply. ACP is a partner in the Million Hearts Campaign, a national initiative that aims to prevent a million heart attacks and strokes by reducing hypertension and implementing evidence-based strategies to improve cardiovascular health.
The Hypertension Control Challenge identifies and spotlights health care professionals, practices, both solo and group, and health care systems that have achieved nationally laudable hypertension control rates. Applicants that have achieved hypertension control rates of at least 80% over a 12-month period are eligible to enter for possible recognition as a Champion. To learn more about the rules and eligibility requirements to become a 2023 Million Hearts ® Hypertension Control Challenge Champion, please visit https://millionhearts.hhs.gov/partners-progress/champions/rules.html. All prospective Champions are required to complete the application form https://hypertension.millionhearts.hhs.gov/.
The submission deadline is April 14, 2023.