Governor
Faisal A. Abaalkhail, MBBS, MM, FACP
Dr. Abaalkhail serves as the official representative of the College for the Saudi Arabia Chapter, providing a link between members at the local level and leadership at the national level. To learn more about Dr. Abaalkhail , read their bio.
Welcome Letter | Past Governors
---
Saudi Arabia Chapter College Awards
Ahmed Ayyad, MD FACP advances to ACP Fellowship
Congratulations to Dr. Ayyad, the latest member of our Chapter to become a Fellow of the American College of Physicians. ACP Fellowship is a mark of distinction representing the pinnacle of integrity, professionalism, and scholarship for those who aspire to pursue careers in Internal Medicine.
Faisal A. Abaalkhail, MD FACP joins Governor's Advisory Council
We are pleased to announce that Dr. Abaalkhail is now serving as a member of the Saudi Arabia Chapter Governor's Advisory Council. Dr. Abaalkhail is an accomplished physician and researcher specializing in liver transplants and diseases. He is a Transplant Hepatology Consultant at King Faisal Specialist Hospital & Research Centre.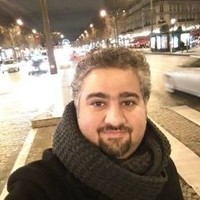 ---