Chapter Excellence Award - Bronze Winner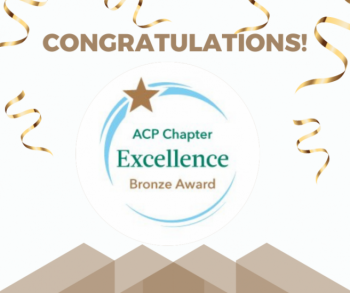 (September 2022) I am pleased to announce that our chapter is in receipt of the Bronze Level of the 2022 Chapter Excellence Award! The award recognizes chapters that achieve basics in chapter management. In order to achieve the Chapter Excellence Award, ACP chapters must meet twenty Bronze criteria. Criteria include such activities as being involved in advocacy activities, communicating with members, having a chapter/regional scientific meeting along with a planning committee, having a sound financial structure in place, recruiting and advancing members and having an awards committee that identifies candidates for local or national awards. I would like to extend a special thanks to those chapter members who assisted us in all of these endeavors! For their hard work and dedication, we received this award.
---
Colombia Chapter Wins 2020 John Tooker Evergreen Award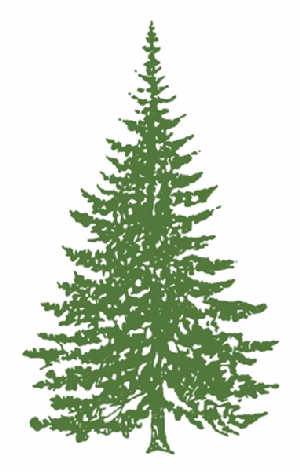 The John Tooker Evergreen Awards Program provides recognition and visibility to chapters that have successfully implemented programs to increase membership, improve communication, increase member involvement, enhance diversity, foster careers in internal medicine and improve management of the chapter. The Colombia Chapter received a 2020 John Tooker Evergreen Award for their initiative, Establish the First Colombia Point of Care Ultrasound Training Course in Internal Medicine.
Colombia: Establish the First Colombia Point of Care Ultrasound Training Course in Internal Medicine
The Colombia Chapter identified that point-of-care ultrasound (POCUS) capabilities in general internal medicine will improve patient care and outcomes given the possibilities of appropriate, expedited diagnosis of certain conditions. POCUS in general internal medicine is nonexistent in Colombia. Although internal medicine subspecialties in the country already have POCUS programs, including cardiology, vascular medicine, endocrinology, and rheumatology, it had been difficult to start a general internal medicine POCUS program in Colombia because of opposition from radiology. Working with ACP's International Office and Membership Division, and benefiting from the support of Renee Dversdal, MD, FACP, director of the POCUS program at Oregon Health & Science University, the Colombia Chapter developed a curriculum, identified national champions of POCUS, and did the first training to 40 Chapter members in October 2019.