You are here
Chapter News
Chapter News
Congratulations to Dr. Guillermo L. Acuña on Mastership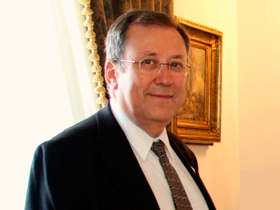 (October 2021) Con mucha alegria les comparto que nuestro querido Dr. Guillermo Acuña ha recibido la categoria de Mastership of the American College of Physicinas (MACP).
Ser denominado MACP es uno de los mas altos honores que otorga el College, a aquellos Fellows que demuestran integridad, profesionalismo y excelencia en la practica medica con impacto en colegas y estudiantes.
El Dr. Acuña internista e infectólogo, fue el gobernador del capitulo entre 2004 -2008 y cumple sin dudas esas características; ha sido un ejemplo para muchos, un gran colaborador en el College y en especial en nuestro capitulo.
Es un muy merecido honor que enaltece a nuestro capitulo.
Felicitaciones Dr. Acuña!!!
New Fellows
(July 2021) Congratulations to the following members who have advanced to ACP Fellowship in the past six months:
Andres Aizman, MD FACP
Marcelo C Llancaqueo Valeri Sr, MD FACP
Victoria Novik Assael, MD FACP
Ivan Perez Hernandez, MD FACP
Andres Soto, MD FACP
Omar Valenzuela, MD FACP