---
---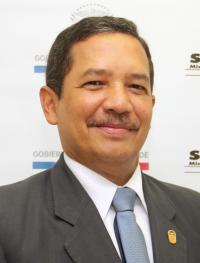 Eric Javier Ulloa Isaza, MD, MMM, FACP, ACP Governor
---
Nuevos Fellows
Desde el 1 de Noviembre, y destacando el papel de la mujer médica en nuestro región, el capítulo se honra con 9 nuevos fellows:
Dra Karen Courville, FACP; Nefrología y Medicina Interna, Chitré, Panama
Dra Nicoletta Maimone, FACP, Medicina Interna, Chitré, Panamá
Dra Maydeline Pecchio, FACP, Enfermedades Infecciosas Y Medicina Interna, Chitré, Panamá
Dra Rocio Arroyo, FACP, Nefrología y Medicina Interna, Chiriquí, Panamá
Dra Ana Espinoza De Ycaza, FACP, Endocrinóloga y Medicina Interna, Hospital Paitilla, Panamá
Dra Guadalupe Pérez, FACP, Endocrinología y Medicina Interna, Panama Clinic, Panamá
Dra Maria Alejandra Oliva, FACP, Nefrología y Medicina Interna, Guatemala, Guatemala
Dra Helga Codina, FACP, Reumatología y Medicina Interna, IHSS, Tegucigalpa, Honduras
Dra Karina Alvarez, FACP, Medicina Interna, San José, Costa Rica
---
Nuevo Master del ACP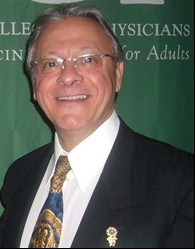 Con gusto comunicamos la elección del Dr Aron Benzadon Cohen, MACP, como nuevo master del capítulo. El doctor Benzadón ha sido Gobernador del capítulo y miembro permanente de nuestro Consejo Directivo. Felicitaciones!
Además queremos felicitar al Dr Nestor Sosa, MACP, el cual también fue elegido como master del capítulo de New Mexico. El Dr Sosa fue gobernador de nuestro capítulo, y Director del Instituto Conmemorativo Gorgas. Hasta New Mexico le enviamos felicitaciones.
---
Separe la Fecha
Nuestro congreso anual del Capítulo, en conjunto con la Sociedad Panameña de Medicina Interna será los días 17, 18 y 19 de Febrero, en el Hotel Sortis.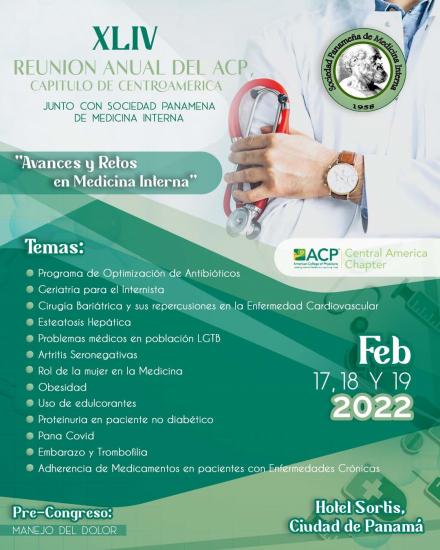 Tendremos como invitados especiales como la Dra Marianne Parshley, FACP, Especialista de Medicina Interna en Grupo Médico Providencia, en Portland, Oregon, y Regente del ACP quien será nuestra embajadora para este congreso.
La Dra Janet Jokela, FACP, Especialista en Medicina y Enfermedades Infecciosas, Decana Encargada y jefe del Departamento de la Escuela de Medicina de la Universidad de Illinois en Urbana-Champaign.
Dr Steven Nissen, de la Cleveland Clinic, Jefe Clínico del Instituto del Corazón y Problemas vasculares de la Cleveland Clinic.
Además contaremos como siempre con el Doctor's Dilemma y los Concursos de Posters. Participa activamente.
Próximamente les estaremos enviando más detalles sobre la inscripción.
El grupo de residentes de Guatemala, dirigidos por el representante del Capítulo, Dr Carlos Nitsch se preparan para participar activamente en esta reunión, tanto en los concursos de posters como en el Doctor's Dilemma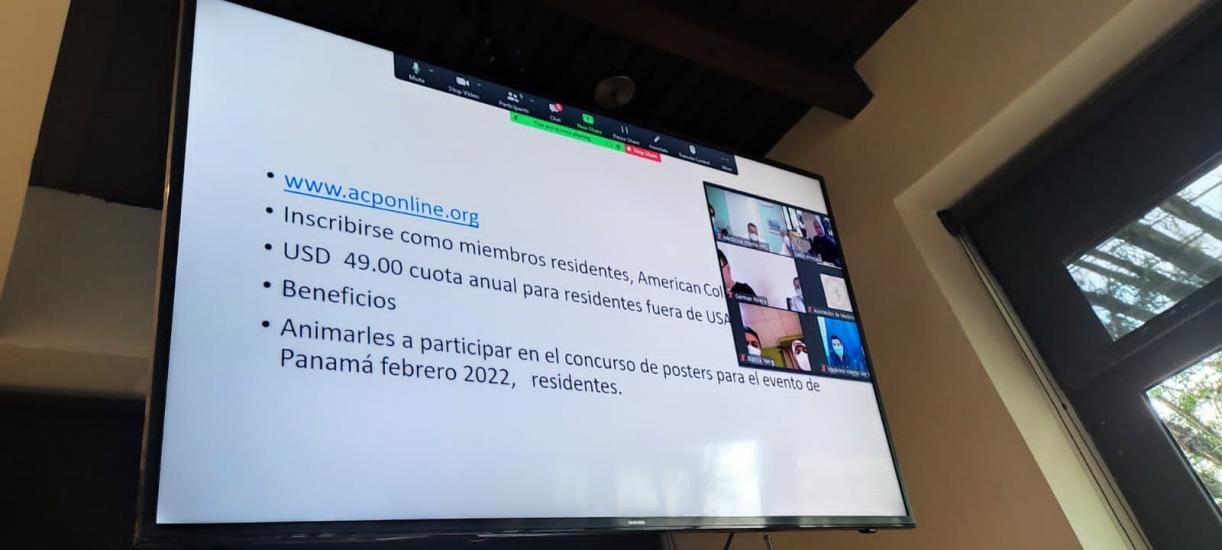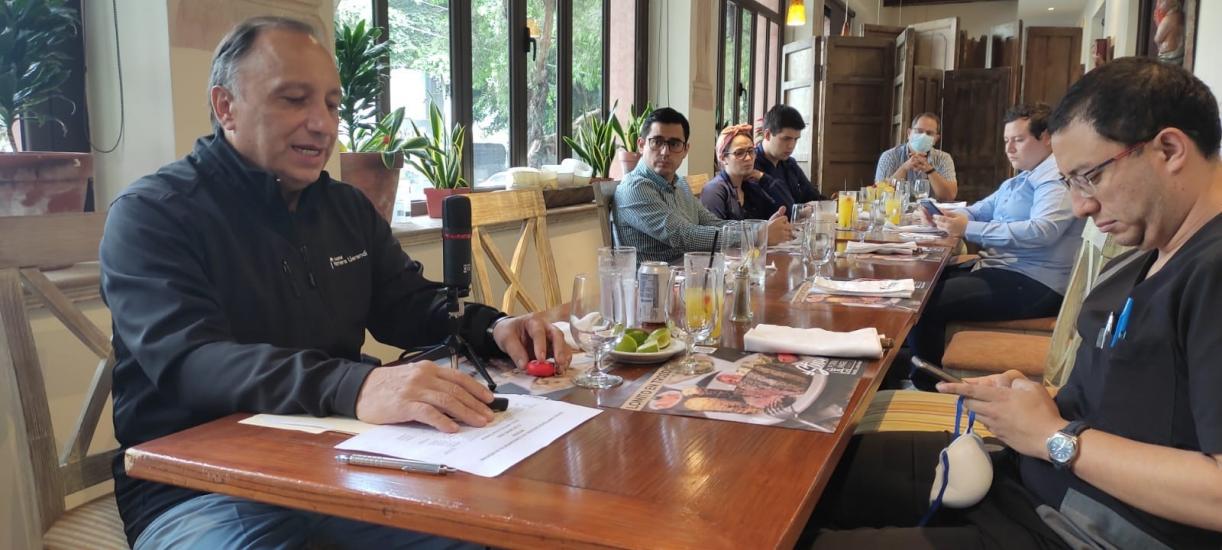 ---
Cursos On-Line de Liderazgo disponibles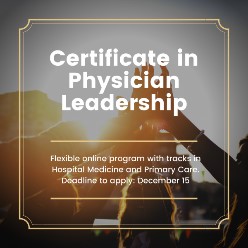 In partnership with the American Association for Physician Leadership, the ACP Leadership Academy offers a flexible, 18-month-long Certificate in Physician Leadership program with tracks in Hospital Medicine and Primary Care.
The program includes a combination of formal training through 49.5 hours of online coursework, online group discussions facilitated by leaders in internal medicine, and a
capstone project that demonstrates successful mastery of leadership concepts.
Participants may apply online by December 15, 2021 to enroll in the cohorts that begin work in January 2022.
This program offers exclusive training by leadership experts and important career-building skills. In addition, ACP provides participants with access to a number of professional development and membership engagement opportunities.
If you have any questions, please contact us at lead@acponline.org
---
Voluntariado en el Capítulo
Consejo de Estudiantes: El día 6 de octubre un grupo de estudiantes de medicina del Consejo de Estudiantes hizo entrega de 6 canastillas a madres recién paridas en el Hospital de Chepo como parte de su programa de voluntariado.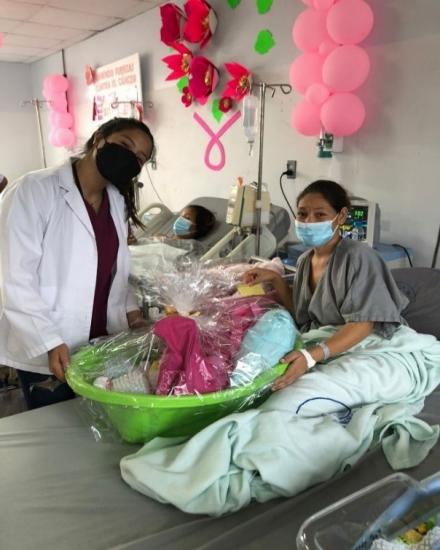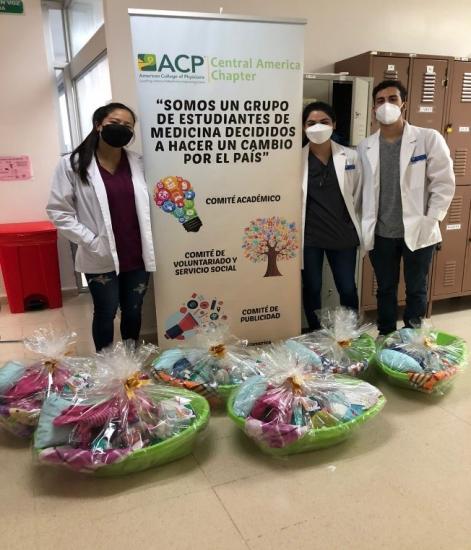 ---
Día Mundial de la lucha contra la Sepsis y Dia Internacional de la Seguridad del Paciente
El Dr Franklin Espino, FACP, junto con el Dr Eric Ulloa, FACP y el Dr Euriko Torrazza, FACP organizaron un simposio para conmemorar el día internacional de la seguridad del paciente.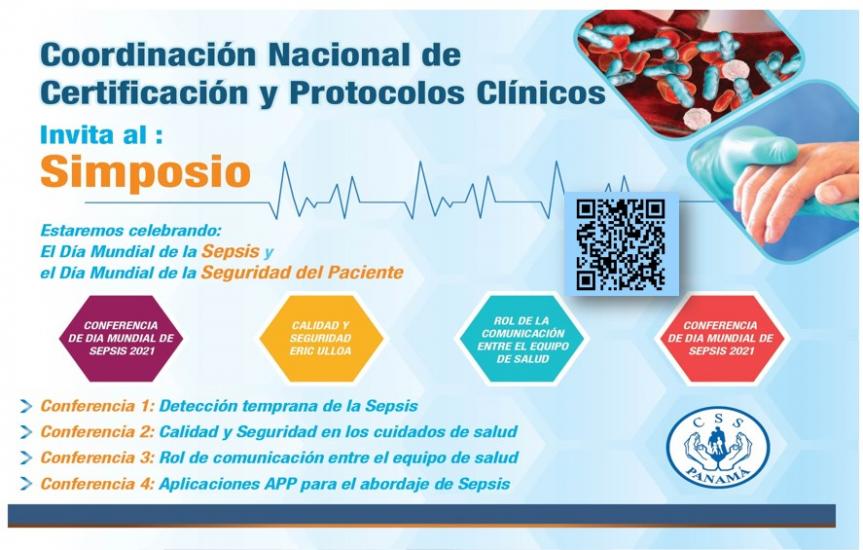 Los ponentes fueron Dr Franklin Espino, FACP; Dr Eric Ulloa, FACP, enfermera Martha Lopez y Elsa Rueda, ACP Resident Member. Mas de 200 personas se conectaron al seminario.
---
Well Being especial para médicos residentes
La Dra Kerri Palamara, MACP moderará una discusión entre la Dra Julie Oyler, FACP quien es una entrenadora del Programa de Mejora de Calidad Advance del ACP y dos veteranos del programa Advance del ACP de recuperación luego de COVID: Dr Tu Nguyen y Dr Elena Baltag.
Los objetivos del Webinar son:
Articular el valor de participar en un programa de entrenamiento Advance de mejora de la calidad del ACP
Identificar estrategias para mejorar el bienestar de los médicos residentes durante tiempos difíciles
Compartir lecciones aprendidas de la participación en el Programa Advance: Programa de Recuperación después de COVID-19
No dejes de inscribirte, la actividad será el día 16 de Noviembre a las 4:00 pm

---
Curso de Actualización de Medicina Interna de la Sociedad Panameña de Medicina Interna (SPMI)
El pasado 27 y 28 de agosto, la Sociedad Panameña de Medicina Interna tuvo su tradicional CAMI en Hotel Playa Bonita. Fue muy bien acogido. Nuestro capítulo estuvo presente, con participación activa de los estudiantes de medicina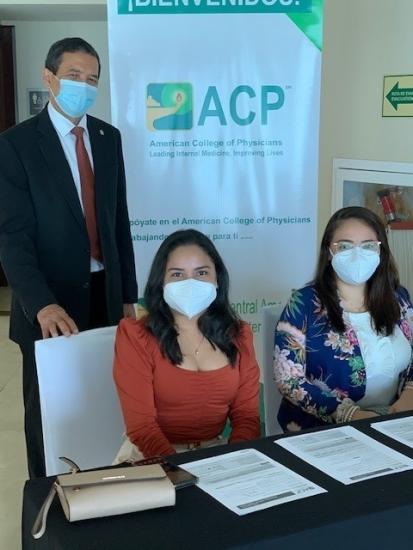 ---
Internal Medicine Meeting 2022, en Chicago, Illinois, del 28-30 de Abril de 2022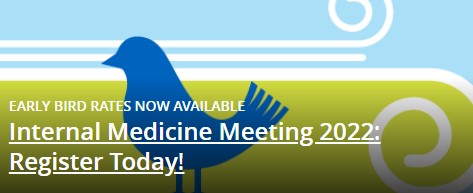 Para nuestra región tenemos descuentos especiales para grupos de 10 o más, aprovecha antes de que se acabe la oferta.
ACP Internal Medicine Meeting 2022 International Delegation Rates