---
---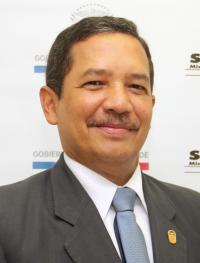 Eric Javier Ulloa Isaza, MD, MMM, FACP, ACP Governor
---
Reserven la Fecha, Reunión Anual del Capítulo
La próxima reunión anual del capítulo será los días 25, 26 y 27 de Febrero de 2021. Debido a la epidemia de COVID-19, el mismo será virtual. Estaremos revisando temas de: AVANCES EN MEDICINA INTERNA, HEMATOLOGÍA, CARDIOLOGIA, REUMATOLOGIA, GASTROENTEROLOGÍA, NEUMOLOGÍA, CUIDADOS PALIATIVOS, MEDICINA HOSPITALISTA, incluyendo Trombosis en Cáncer y Anticoagulación, Mortalidad y Trombosis con el uso de complejo protombínico y anexanet alfa en la hemorragia mayor secundaria a DOACs. Anticoagulación a largo plazo en pacientes con COVID moderado a severo. Síndrome post COVID, Hipertensión pulmonar secundaria a TEP, Uso de SGLT2 en Falla Cardiaca, Manejo del Dolor torácico en cuarto de urgencias, Uso de Hierro intravenoso, Cuidados paliativos, Cannabis útil o perjudicial, Cáncer de Colon en Adulto joven, Hígado graso, Consideraciones reumatológicas en enfermedad pulmonar intersticial, Evaluación preoperatoria vs. Disminución del riesgo preoperatorio, Bienestar del trabajador de la salud y compromiso profesional.
---
Reconocimiento en tiempos del Covid-19
El American College of Physicians reconoce el trabajo que hacen todos los internistas en el frente de primera línea en la lucha contra el COVID-19, y de manera especial a aquellos que han perdido su vida en esta lucha. Escuchen las palabras de nuestra presidenta Jacqueline Windfield Fincher, MD, FACP aqui.
---
Nuevo Master del Capítulo
Nuestro capítulo se siente honrado por contar con un nuevo master, el Dr José Rogelio Méndez, MACP, quien fue elegido el 1 de octubre por el Comité de Premiaciones a nivel de Estados Unidos.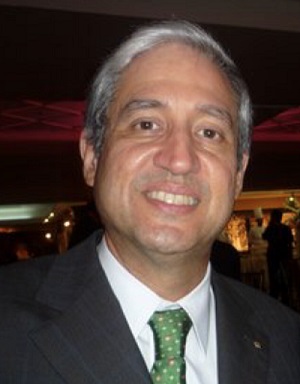 ---
Nuevos Fellows del Capítulo
Queremos felicitar a los nuevos Fellows electos del Capítulo:
Costa Rica
Dr Jorge Calvo Lon, FACP
Dra Natalie Maynard Gamboa, FACP
Panama
Dra Lineth Lopez, FACP*
Dra Aida Romero, FACP
Dra Monica Pachar, FACP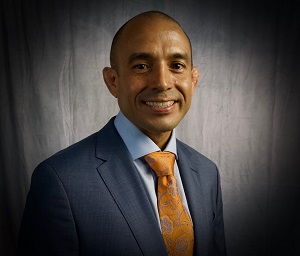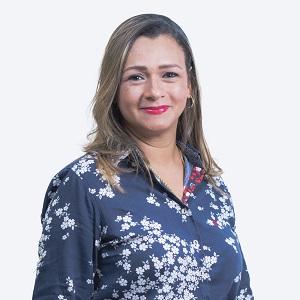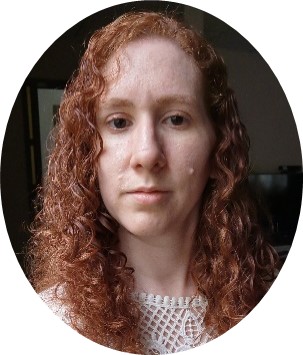 *Resaltando la figura de la mujer médica, la Dra Lineth López fue reconocida en el segmento "Mentes Brillantes" de TVN, que pueden apreciar en el siguiente link:
---
Gold Chapter Excellence Award
El Capítulo de Centroamérica del American College of Physicians nuevamente es galardonado con el Gold Chapter Excellence Award. Este premio reconoce la excelencia del capítulo en áreas como membresía, liderazgo, comunicación, educación, abogacía, manejo financiero, infraestructura (diferentes consejos), y compromiso de sus miembros.
Agradecemos a todos los miembros por permanecer fieles al ACP y a todos los líderes, de los diferentes comités y consejos por su trabajo realizado y los exhortamos a que sigamos trabajando juntos en beneficio de la membresía y nuestros pacientes.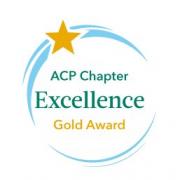 ---
Congreso de la Asociación de Medicina Interna de Centroamérica
Participación en el Congreso de la Asociación de Medicina Interna de Centroamerica (AMICAC), organizado por la Asociación de Medicina Interna de El Salvador.
Con el apoyo del Global Engagement del ACP, nuestro capítulo participó en este congreso el día 10 de octubre, tuvimos a la Dra Janet Jokela, FACP, Decana interina del quien actuó como embajadora del Colegio, y nos deleitó con el tema "Síndrome de Post-Covid, que podemos esperar. La Dra María (Gaby) Frank, FACP, del Hospital Universitario de Denver, Colorado, nos disertó sobre el tema: Avances en COVID-19, que sabemos, y que está en investigación. El Dr Xavier Saez Llorens, médico Pediatra del Hospital del Niño, nos disertó sobre Vacunas del COVID, que podemos esperar. El Dr Eric Ulloa, FACP, gobernador, dio una visión rápida del Colegio, y actuó como moderador.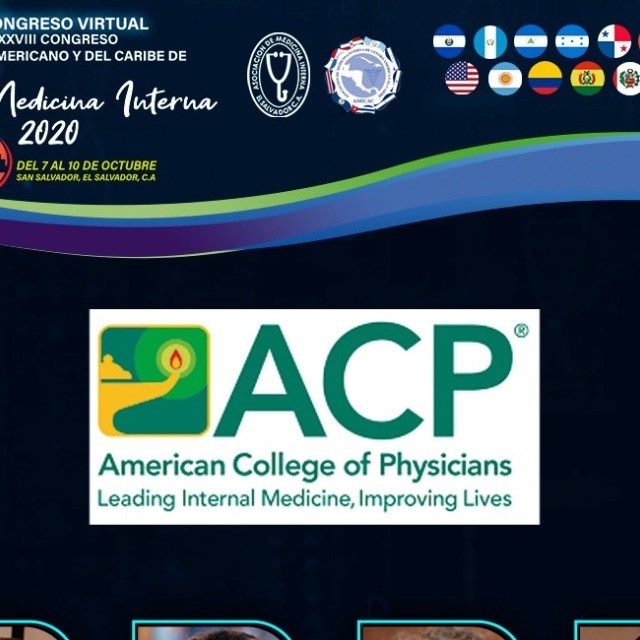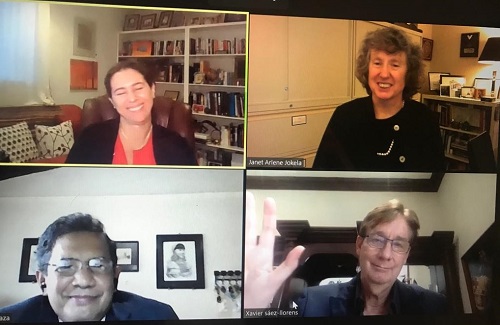 ---
Declaración del American College of Physicians donde establece el compromiso organizacional de ser anti-racista, equitativa, inclusiva, y no discriminativa
El día 21 de Octubre de 2020 el American College of Physicians declare su compromiso como una organización anti-racista, dedicada al Desarrollo de políticas, abogacía y planes de acción para enfrentar y eliminar el racismo, las disparidades raciales, la discriminación, los sesgos discriminatorios e inequidades en el área de salud y la atención de salud y dentro de sus propias instituciones. El ACP se esfuerza en ser una organización diversa, inclusiva y equitativa que facilita efectiva y respetuosamente la interacción entre individuos con muy diferentes puntos de vista, y entendimiento do los otros. La declaración completa puede encontrarse en el siguiente link;
https://www.acponline.org/acp_policy/policies/acp_diversity_equity_inclusion_commitment_2020.pdf
---
Del Consejo de Estudiantes
Los estudiantes de medicina han sido muy activos durante la pandemia COVID-19. Planearon y promovieron el:
Programa Comunidad Saludable para ayudar a familias pobres de San Felipe y Las Cumbres, distribuyendo bolsas de alimentos y artículos de higiene, así como educación médica sobre cómo evitar la infección por Covid. Primero organizaron una trivia, utilizando la aplicación Kahoot, donde los estudiantes que participaron hacen una donación de 5 dólares, y también recibieron donación para los premios y de otras personas que no participaron en la Trivia. Pudieron ayudar a 45 familias.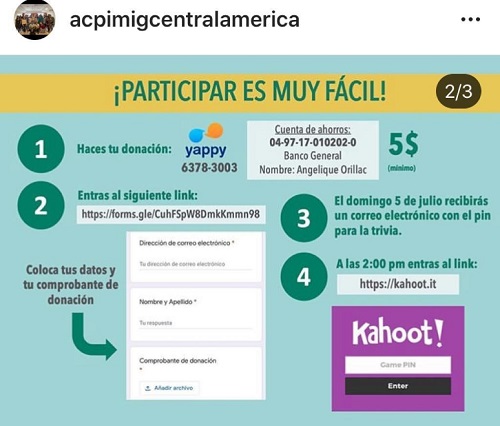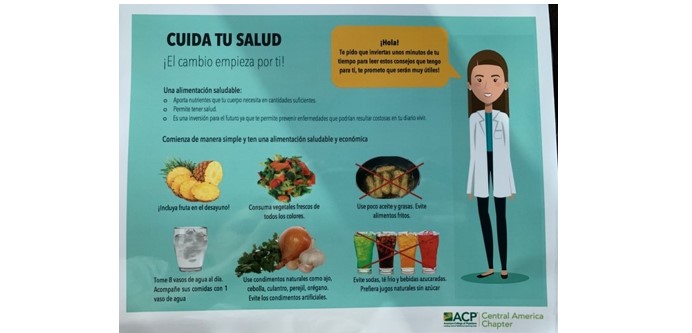 Educación a la Población - Utilizando su sitio de Instagram: @acpimgcentralamerica, enviaron información a la comunidad sobre medidas de prevención de infección por SarsCov-2; lavado de manos, uso de mascarillas, medidas al llegar a casa, limpieza y desinfección. Aquí una pequeña muestra (la colección completa la pueden encontrar en el sitio de Instagram)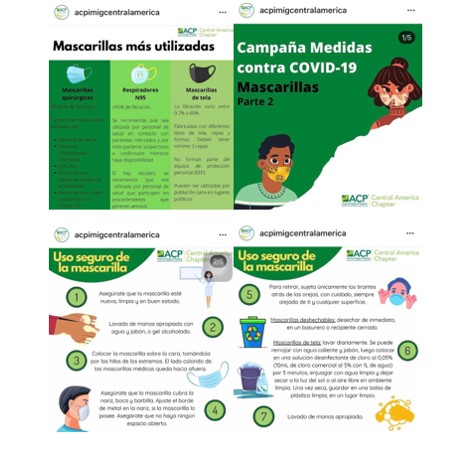 ---
Del Consejo de Internistas Jóvenes (Early Career Physician)
Perfil de la Presidenta: La Dra Monica Pachar, FACP es la presidenta del Concejo. Acaba de ser escogida como Fellow por el Comité de Credenciales del ACP central, debido a su alta trayectoria:
Graduada de médico en la Universidad de Panamá, Facultad de Medicina, capítulo de honor Sigma Lambda,
Residencia de Medicina Interna en el Hospital Santo Tomás, Universidad de Panamá;
Diploma en Investigación Clínica en la Universidad de Florida del Sur;
Subespecialista en Enfermedades Infecciosas en Hospital Santo Tomas, Universidad de Panamá;
Diploma de Medicina tropical e Higiene, Curso Gorgas en Medicina Tropical de la Universidad de Alabama y el Instituto Internacional Alexander von Humboldt de la Universidad Cayetano Heredia en Lima, Peru;
Maestría en Docencia Superior de la Universidad Santa Maria La Antigua, Panamá
Además de trabajar en el Hospital Santo Tomás, realiza su práctica privada en Centro médico Paitilla y Royal Center, y es Asistente de las Universidades de Panamá, Latina y Columbus.
Participa activamente en charlas, webinars, trabajos e investigaciones científicas múltiples.
En nuestro Capítulo, es miembro desde 2012, miembro del Comité Científico de la Reunión Anual del 2020, participante en el Doctor Dilemma en el 2013, representando a Panamá en el team en San Francisco, además representó a nuestro capítulo en el Abstract Competition con el Trabajo Prevalencia de Factores de Riesgo Cardiovascular en pacientes de la clínica de VIH en el Hospital Santo Tomas. Juez del Doctor's Dilemma presidente del grupo de internistas jóvenes desde Marzo del 2020, es juez del Doctor's Dilemma desde el 2019.
Para el capítulo organizó el primer curso de Medicina Tropical en línea y gratuito para profesionales de la salud en áreas remotas de Panamá y América Latina . Para este cuso coordino la participación de múltiples profesores internacionales, representando a varias instituciones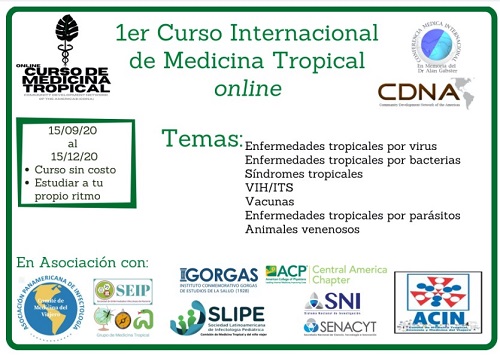 para acceder al curso, pueden seguir el siguiente link: https://medicinatropicalag.cdnamericas.org/login/index.ph
La Doctora Pachar está tomando el Certificate in Physician Leadership in Hospital Medicine, by the American College of Physicians Academy and American Association for Physician Leadership. En estos momentos se encuentra abierta la inscripción para Certificate in Physician Leadership para Hospital Medicine o Primary Care Internal Medicine, para empezar en enero del 2021. Más información en este link.
Nuestro capítulo se siente honrado en tener una persona con el compromiso a la medicina, al capítulo, a los estudiantes y a sus pacientes como es la Dra Monica Pachar, FACP. Felicitaciones por este nuevo triunfo, Dra Pachar, y lo hacemos extensivo a su padre Dr Vicente Pachar, del Instituto de Medicina Forense de Panamá.
---
Ultrasonido en la cama del paciente (Point of Care Ultrasound [POCUS]).
El American College of Physicians reconoce el Ultrasonido en la cama del paciente como una herramienta importante para mejorar las capacidades diagnósticas en Medicina Interna, y ofrece entrenamiento comprehensivo para medicina hospitalaria y ambulatoria. Estos cursos son dictados por un grupo de expertos en Medicina Interna – POCUS, También tiene un grupo de módulos en línea, algunos de los cuales son gratis para los miembros.
Puede revisar el tema en el sistema de aprendizaje en línea del ACO:
https://www.acponline.org/online-learning-center/point-of-care-ultrasonography
---
Internal Medicine Meeting – Virtual Experience
Separen la fecha: abril 29 a mayo 1, 2021: Internal Medicine, Virtual Experience. Con el tema Mastering Medicine Together, la reunión anual del American College of Physicians será una experiencia virtual nunca antes vista. Para mayor información, siga el siguiente link: https://annualmeeting.acponline.org/