---
---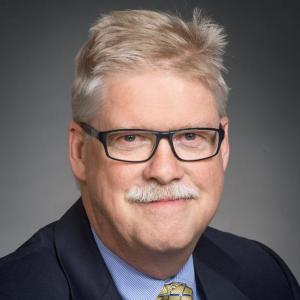 Peter G. Hamilton, MBBCh, FACP, ACP Governor
---
GOVERNOR'S MESSAGE
It is a great privilege and honor to take over as the Governor of the Alberta Chapter of the American College of Physicians. I thank YOU, the members of the Alberta Chapter, for putting your faith in me and trust that I will be able to live up to your expectations.
We have been very fortunate that our past Alberta Governors, Dr. Narmin Kassam and Dr. Neil Gibson, have taken the Alberta Chapter from strength to strength. Under their leadership, membership has grown, and we have received the ACP Chapter Excellence Award on a consistent basis. On behalf of the membership, I thank them for their past and future contributions. I also want to thank Dr. Jeffery Schaefer for his continued involvement in the chapter and for his role as Chapter Treasurer.
My year as the Governor-Elect was made a lot easier, thanks in large part to the mentorship of Dr. Kassam, Ms. Domenica Utano (Executive Director, Canadian Chapters) and Ms. Amanda Gogno (ACP Headquarters Staff). I am looking forward to working with you all and with the Chapter Council. I aim to communicate with you on a regular basis and your submissions and suggestions are welcome.
In taking on the role of Governor, I am reminded of the words of Sir William Osler:
"You cannot afford to stand aloof from your professional colleagues in any place. Join their associations, mingle in their meetings, giving the best of your talents, gathering here, scattering there; but everywhere showing that you are at all times faithful students, as willing to teach as be taught." Aequanimitas (1904)
---
HIGHLIGHTS FROM THE 2019 INTERNAL MEDICINE MEETING
Missed this year's IM meeting? There is still a chance to benefit. Click to purchase session recordings.
Once again, our Chapter sent a team to compete in the national ACP Doctor's Dilemma® Competition. Canada was well represented with teams from Alberta (Dr. Sidra Javed, Dr. Michael Walsh, Dr. Simon M. Taylor), Ontario, Quebec, and the Atlantic Provinces. Congratulations to the Ontario team for making it to the final round and finishing an amazing 3rd amongst 52 teams!
The Convocation of the American College of Physicians is an annual ceremony whereby the College recognizes and applauds its new Fellows, Masters and the recipients of various honors. Congratulations to all!

From left to right:
Dr. George Dresser, Governor, Ontario
Dr. Marek Jakubowski, New Fellow, Ontario
Dr. Bert Govig, Governor, Quebec
Dr. John Kachope, New Fellow, Alberta
Dr. Nadine Lahoud, Past-Governor, Quebec,
Dr. Narmin Kassam, Past-Governor, Alberta
Dr. Michael Kenyon, Governor, British Columbia
MOTHER'S DAY
While visiting Philadelphia to attend the ACP Conference, I discovered that Anna Jarvis, of Philadelphia, founded Mother's Day. Mother's Day was first officially observed in 1908 and given Federal recognition in the United States in 1914.
THE BELLVUE HOTEL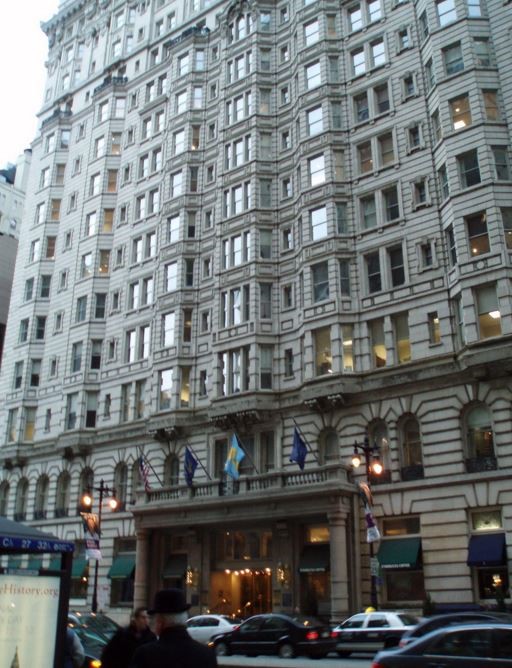 I visited the Bellevue Hotel where the first outbreak of Legionnaires disease was discovered in 1976. More than 2,000 attended the American Legion Convention, and three days later, they started getting sick and dying. All told, there were 182 confirmed cases and 29 deaths. The organism was found growing in a cooling tower connected to the hotel's air conditioning.
---
CLINICAL PEARLS FROM THE CONFERENCE
As I had to attend several Governor-related meetings, I lost the opportunity to attend parts of the conference. However, I will share some useful clinical pearls that I managed to pick-up along the way.
FEBUXOSTAT: The FDA has issued a warning that this drug is associated with an increase in cardiovascular and all-cause mortality when compared to allopurinol. Reference: FDA Drug Safety Communication . Feb 21, 2019.
ACUTE PANCREATITIS: The Atlanta Modified Classification is based on the degree of organ failure and divides cases into mild, moderate and severe.
Start enteral feeding early.
Endoscopic ultrasound is increasingly becoming the investigation of choice.
If due to gallstones, the patient should have inpatient cholecystectomy as high risk of early recurrence.
DO NOT give prophylactic antibiotics.
Do NOT do early CT (after 48 hours) as you will be tempted to intervene. Recommended repeat CT at four weeks.
Reference: Pancreatitis: Acute and Chronic Management. Presenter: Neilanjan Nandi MD,FACP. IM Meeting April 11, 2019.
---
MARK YOUR CALENDARS!
Rocky Mountain/ACP Western Canada Chapters Annual Meeting
November 14-16, 2019
Banff, AB – The Rimrock Hotel
https://www.rockymountainim.com/
@RockyMtnIM
---
EXCELLENT RESOURCES FOR MEMBERS
Update your Knowledge with MKSAP 18 Q&A A 26-year-old woman is evaluated for left lateral knee and distal thigh pain that began 6 weeks ago. She is a long-distance runner who trains 6 days per week. Read more and guess the answer…
Certificate in Physician Leadership Program. Apply BY JUNE 1st. Click for details…
ACP advocates for you – Read how...
---
CALENDAR OF EVENTS
ACP Quebec Chapter Meeting and ASMIQ 21st Annual Meeting
In collaboration with the ACP Hawaii Chapter
June 26-28, 2019 in Maui, Hawaii
Information
The ACP Atlantic Provinces Chapters Annual Meeting 2019 will be held during the Annual Meeting of the Canadian Society of Internal Medicine
October 2-5, 2019 – Halifax, NS
Information
Call for Abstracts and Awards
CALL FOR TEAMS – ACP Doctor's Dilemma Competition®
Hosted by the ACP Canadian Chapters
During the CSIM/ACP Atlantic Provinces Chapter Meeting
October 2-5, 2019 – Halifax, NS
ACP Western Canada Chapters and Rocky Mountain GIM Annual Meeting
November 14-16, 2019
Banff, AB – The Rimrock Hotel
https://www.rockymountainim.com/
@RockyMtnIM
ACP Ontario Chapter Annual Meeting 2019
November 1-2, 2019
Mississauga – Hilton Garden Inn Toronto Airport
Click for information
ACP Internal Medicine Meeting
Click for future dates and cities
---
WELCOME TO NEW MEMBERS
Fellow
John Twinomujuni Kachope, MBCHB, FACP
Rshmi Khurana, MD, FACP
Member
Shannon Ruzycki, MD
---
FACP – BECOME ONE TODAY!
Share your good news or that of a colleague and we will post it in our newsletter.
Follow the ACP Canadian Chapters on Twitter! @ACPCanadian