Taiwan Society of Internal Medicine Meeting
December 5-6, 2015
The Taiwan Society of Internal Medicine held its annual meeting December 5-6, 2015 in Taipei, Taiwan. There were around 250 attendees present at the meeting. Gordon L. Fung, MD, PhD, FACP, Governor, ACP California Northern Chapter, was invited to serve as the International Ambassador to the meeting by Pei Ming Yang, MD, FACP, President, Taiwan Society of Internal Medicine. Dr. Fung spoke on Resistant Hypertension and Orthostatic Hypotension.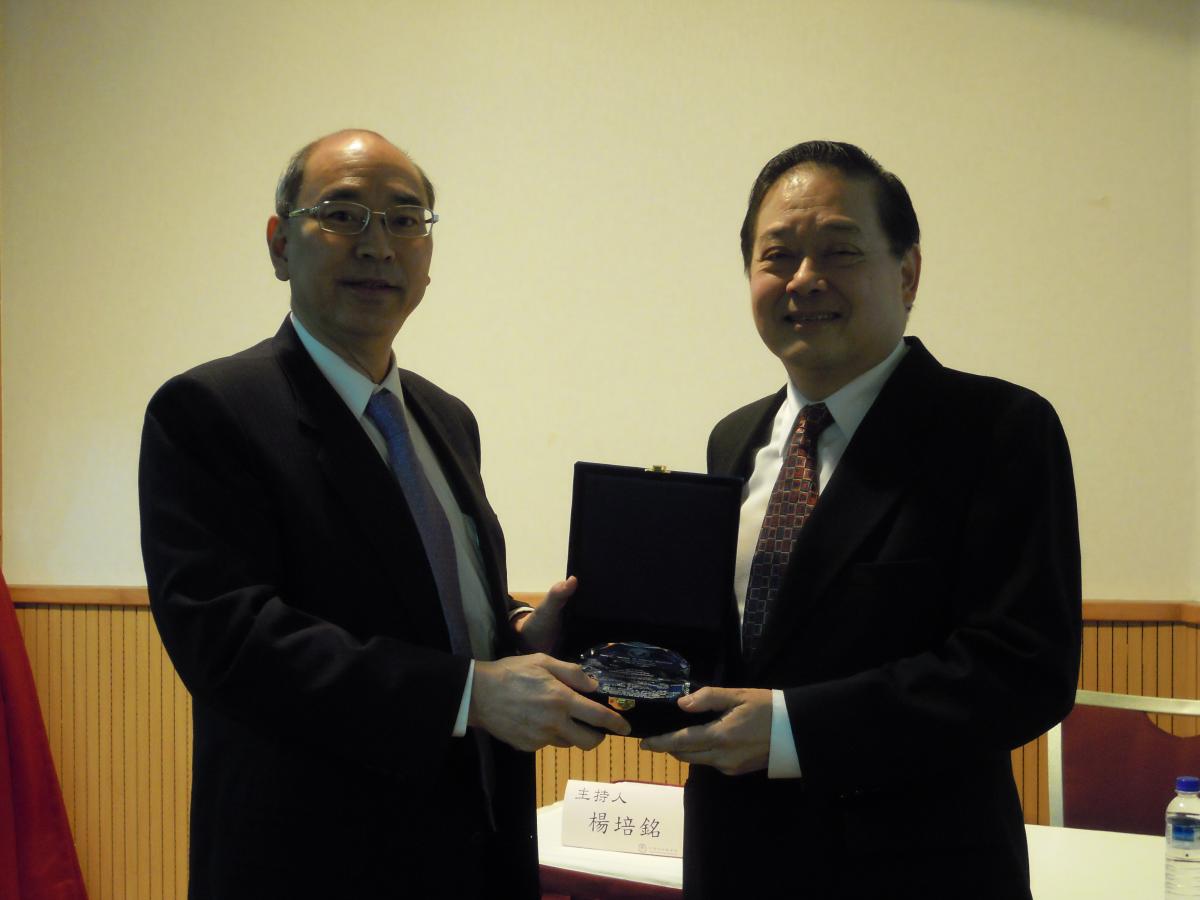 Pictured at left: Dr. Pei Ming Yang and Dr. Fung
ACP Central America Chapter Meeting
February 25-26, 2016
The ACP Central America Chapter held its annual scientific meeting in conjunction with the Panamanian Society of Internal Medicine from February 26-27, 2016 in Panama City, Panama. There were around 400 attendees at the meeting. The audience was a mix of students and residents, general practitioners, internal medicine physicians, and subspecialists. Most of them were from Panama but some attendees came from Costa Rica, Guatemala, and other parts of Central America.
Nitin Damle, MD, FACP, ACP President-Elect, served as the Leadership Liaison to the meeting and Guillermo Conte, MD, FACP, Governor, ACP Chile Chapter, was invited as the International Ambassador by Aron Benzadon-Cohen, MD, FACP, Governor, ACP Central America Chapter. There was an abstract poster competition as well as a trivia competition during the meeting.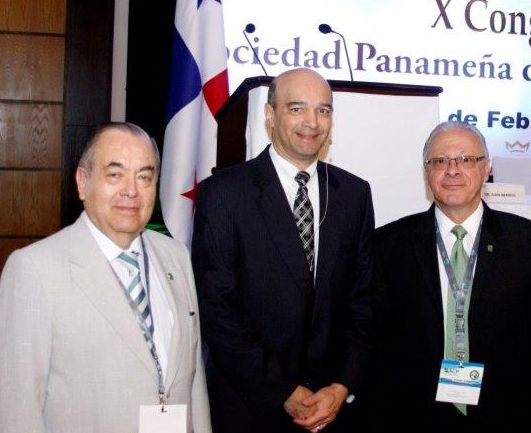 Pictured at left: Dr. Guillermo Conte, Dr. Nitin Damle, and Dr. Aron Benzadon-Cohen
Bangladesh Society of Medicine Meeting
March 4-5, 2016
The Bangladesh Society of Medicine (BSM) held its 16th Annual Meeting on March 4-5, 2016 in Dhaka, Bangladesh. A major emphasis of the meeting was the announcement that the newest ACP Chapter in Bangladesh had just received official approval.
Robert Centor, MD, MACP, Immediate Past Chair, ACP Board of Regents, was invited to participate as the ACP International Ambassador at the meeting by Quazi Tarikul Islam, MBBS, FACP, President of the BSM and Interim Governor of the ACP Bangladesh Chapter. This was Dr. Centor's second time attending the meeting in representation of the ACP.
The meeting featured a series of topics throughout the two-day conference. Both days started with 1-hour Grand Rounds. These Grand Rounds involved two patient presentations with both audience and panel participants thinking out loud and trying to make a diagnosis. The audience and panel showed great enthusiasm for this process.
During the meeting, there were cultural events with singing and dancing. The physicians pride in their cultural history and their country was evident throughout the meeting. Also during the meeting, Bangladesh's newest and first ACP Master, Dr. Hasan A. M. Nazmul Ahasan, was honored and recognized.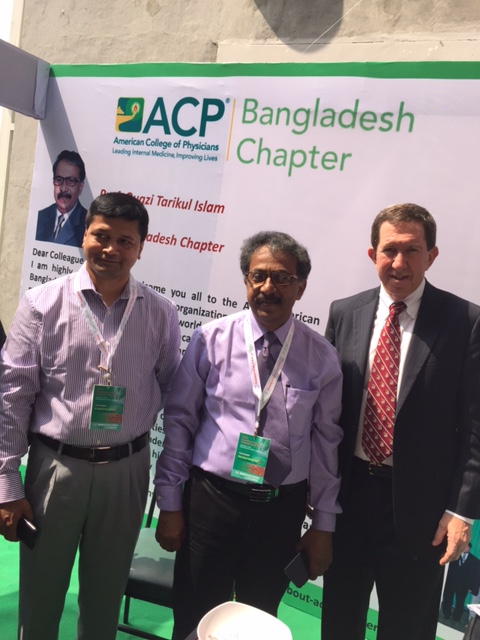 Pictured at left: Dr. Amin, Dr. Islam, and Dr. Centor
Back to the March International Newsletter