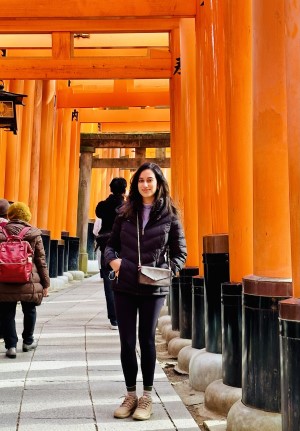 Neha Chiruvolu Singh, DO, MS
University of California, San Diego School of Medicine
Rheumatology Fellowship Program
What fellowship program are you currently in?
UC San Diego Rheumatology Fellowship Program
Why did you choose internal medicine and/or your chosen subspecialty?
Internal medicine requires extensive knowledge of the human body, and every case is an exercise in critical thinking. The opportunity to navigate complex organ systems while building long-lasting relationships with patients is what attracted me to this field. For very similar reasons, I chose to subspecialize in rheumatology. They say that you need to be a competent internal medicine physician in order to be a good rheumatologist. In rheumatology, we deal with chronic autoimmune diseases affecting all organ systems that are very challenging to diagnose and treat. Many times, the journey to finding the right diagnosis and treatment takes longer than anticipated and can be quite taxing on the patient. But holding their hand through the journey, maintaining that mutual trust, and feeling triumphant when you reach the right answer are so rewarding!
What lesson(s) did you learn in residency or fellowship that can help you for the rest of your career?
I was in residency during the peak of COVID-19 and during a time when there was a lot of uncertainty and stress around the hospital. One important lesson I learned was that there will be many times that the fuel in you does run out, and you need to take that time to pause and refill. Work–life balance is necessary, and taking care of yourself as a physician is just as important as taking care of your patients. You want to present the best version of yourself both mentally and physically to your patients.
What are your plans for after fellowship? What factors or advice from mentors contributed to your decision?
I plan to work as a clinician–educator at an academic center or join a private practice. I am enrolled in a musculoskeletal ultrasound course at the present time and hope to incorporate that into my practice, as well. Although I've participated in quite a bit of research throughout my medical training, I knew I didn't want research to be my primary focus. The patient-doctor interactions and becoming a strong clinician take priority. I have been blessed to have mentors who were knowledgeable and empathetic and demonstrated excellent bedside manner. More than what they have said, what I have seen is what has shaped the clinician I want to be and hope to model to future fellows and residents.
How has being a member of ACP helped you in your professional life? What resources have been most helpful to you?
ACP has been a great platform to advocate for policy changes. I feel physician advocacy is extremely important regardless of which career path you choose. We see firsthand what our patients and coworkers go through, so we must be ready to advocate for ways to improve health care. I found these opportunities through my local chapter and also while serving on the Council of Resident/Fellow Members. ACP's wellness resources, career development resources, MKSAP, and Board reviews have been the most helpful in both residency and fellowship.