Each month, ACP IMpower offers non-clinical tools and resources expertly crafted to support residents during their training and catalyze their professional future.
Crafted by ACP leaders, experienced internal medicine physicians, and prominent podcasters, IMpower covers a wide variety of topics valuable to residents at every stage of their training, and beyond.
---
PGY1: Start Residency Strong
As an internal medicine intern, you stand at the beginning of a three-year journey that will expand your clinical knowledge, strengthen your patient care skills, and mold you into a strong, dynamic internal medicine physician. The following resources will help you start residency strong and learn about the history of internal medicine.
---
PGY2: Thrive During Residency
In PGY2, you take on a new and exciting role on your medicine team while focusing on planning your career strategy. The following resources will help you excel during residency and make important decisions about your career.
---
PGY3: Prepare for the Next Chapter of Your Career
Your final year of residency is an exciting time as you prepare for the next chapter of your career. The following resources will help you make the most of your last year of training and prepare you for life after residency.
---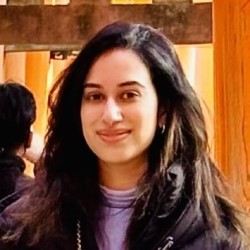 I.M. a Resident
No two internal medicine residencies are alike. Hear from residents at different points in their training talk about their professional passions, lessons learned, and ambitions as future internal medicine physicians.
Resident Well-being Learning Series
ACP's online Resident Well-being Learning Hub connects residents with evidence-based strategies to foster well-being and mitigate burnout. Ideal for a residency program, these three modules can be reviewed individually prior to small group discussions and are aligned with the new ACGME requirements for resident training in well-being.
Connect with ACP Resident/Fellow Members around the globe and join the conversation!
#IMpower