You are here
MyACP - Make It Personal!
MyACP - Make It Personal!
MyACP® is a personalized web experience that makes it simpler for you to access, discover, and customize pertinent content and resources from ACP.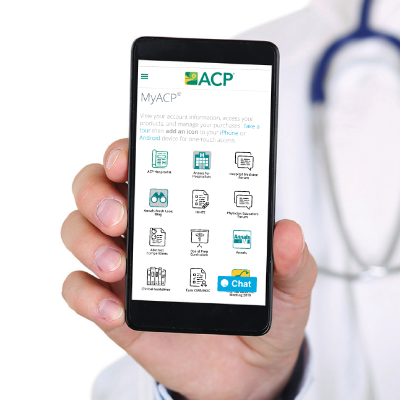 Find content, products, or services relevant to you. From your profile, you can check MyACP for notifications; customize your preferences; and manage your account, membership, CME/MOC transcripts, and purchase information. Connect with others in your ACP community and track your activities, all from one convenient place.
Quickly access your:
Customized alerts with time-sensitive information
CME transcript
Purchased products and services
Account information
Chapter information
Member directory
ACP member forums
Products and services specifically recommended for you