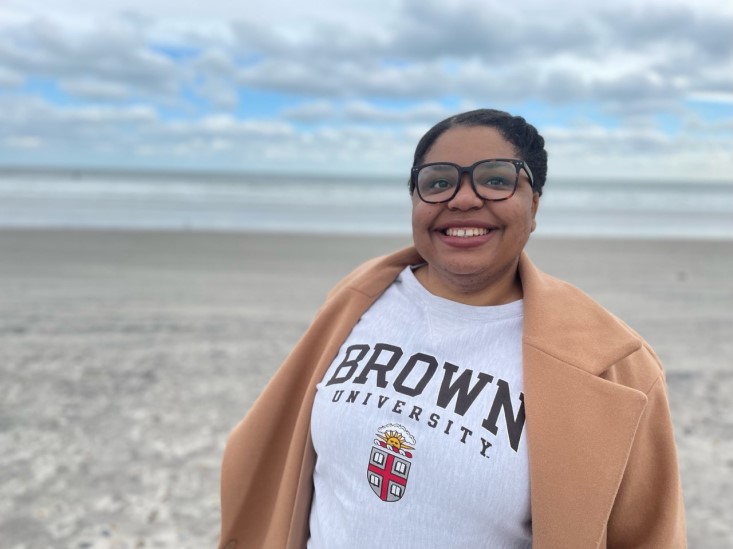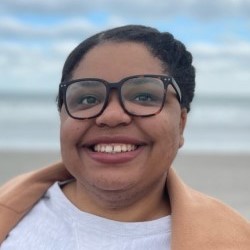 Elizabeth Jean-Marie, MD, MSc
— OCCUPATION —
Third-year internal medicine resident, rising chief

— MEDICAL SCHOOL —
University of Florida

— RESIDENCY —
Case Western Reserve University Hospitals in Cleveland, OH

What is your current position?
I am a third-year internal medicine resident and a rising chief.
Where did you attend medical school and post grad training?
I received a master's in pathobiology from Brown University, where I also earned a bachelor's degree. I attended the University of Florida for medical school, and I am currently at Case Western Reserve University Hospitals in Cleveland, Ohio, for residency.
Why did you choose to become a physician?
When I was a teenager, a close family member of mine had a serious medical emergency. I saw a group of talented, compassionate, and caring physicians rise to the occasion to help my loved one in their time of need. Inspired by this, I developed a passion for medicine because I wanted to make that same positive impact in my life and my community.
What field of internal medicine did you select and why?
I will be applying for cardiology fellowship. While in undergrad, I fell in love with the field during an internship at an interventional cardiology lab. I enjoy studying the physiology and anatomy of the heart as well as solving the clinical problems treated within the field.
Please describe a typical day in your practice.
My time is normally split between the intensive care unit, the wards, and the outpatient clinic setting. ICU shifts start at 6:30 a.m., with sign-out from the overnight team. Throughout the day, I manage critical patients in a multidisciplinary team and take admissions until 6:30 p.m. In contrast, a typical day in clinic consists of seeing patients from 8:00 a.m. to 4:00 p.m. in half-hour slots.
What are some of your special interests professionally?
Medical education has become a passion of mine during residency. I run clinical education sessions for third-year medical students, and I look forward to an expanded role in medical education as chief resident next year.
What are your interests and hobbies outside of medicine?
When I am not at work, I enjoy watercolor and acrylic painting as well as cooking. I love music and I play viola and ukulele. Lately, I've been enjoying Kacey Musgraves' new album!
What advice would you like to share with medical students or what do you wish someone would have told you while you were in medical school?
You do not always have to be perfect, but you must always be present. Your future patients will value your knowledge more than your grades.
Which living person do you most admire?
I have to cheat here and say my parents. As immigrants, the sacrifices they made led directly to me being in my current position. I am inspired by their strength and resilience every day, and I aspire to be like them.
Which talent would you most like to have?
I would love to play the drums. I have played classical music and stringed instruments most of my life, and I think it would be very cool to branch out into percussion!
What do you consider your greatest achievement?
Outside of medicine, my proudest moment was playing Carnegie Hall as a member of the Brown University Orchestra. It was a profound honor to play some of my favorite pieces at such a prestigious venue alongside my friends.
Who is your hero of fiction?
John Keating, played by Robin Williams in Dead Poets Society. I am inspired by Robin Williams' beautiful portrayal of a passionate educator who has an impact on his students' lives both in and out of the classroom. It's also a great movie!
Back to the November 2022, Issue 2 of ACP IMpact
More I.M. Internal Medicine Profiles