by Stephanie McMillan
The parallels between ballet and medicine are likely indiscernible to most. How can a performing art compare with science? We are taught they are dictated by separate sides of the brain: right versus left. While I spent over 15 years perfecting my ballet technique in the studio, I was developing my approach for another art: the art of medicine. My personal experience within both fields has showcased how my attributes gained from ballet have contributed to my success on the path of becoming a physician.
Beginning at the age of 3, I was fascinated by ballet. Professional dancers have the ability to make the most complex combinations look effortless while embodying a narrative that highlights each movement. I strived for their elegance and poise, and so I began my own adventure as a young ballet dancer. My extensive ballet training has shaped who I am as a person; my perpetual ambition and dedication for my passions have given me the skills that have brought me thus far into the field of medicine. I believe that in concert with these skills, my desire to connect with people on a deeper level than what meets the eye—beyond the individual steps and further into the story behind the dance, behind the patient—has led me to pursuing a career in internal medicine.
The moment I auditioned for an arts middle school, I started to view dance as more than an afterschool activity. I was surrounded by an environment that celebrated creativity and freedom of expression through various crafts. I switched dance studios to focus on classical ballet training. While attending the performing arts high school, I was dancing upwards of 30 hours a week. I spent months each summer training at dance intensives including the Kirov Academy of Ballet in Washington, D.C., and the Joffrey Ballet in Chicago. Ballet provided me with an artistic outlet while instilling the values of discipline and perseverance. Although deciding whether to pursue a career in dance or attend college was difficult, I was confident my experiences would lead my journey beyond the ballet barre.
While exploring the various dance opportunities available at the University of Florida, I discovered a program called Arts in Medicine hosted by UF Health Shands that changed the trajectory of my life. As a volunteer for Dance for Life, I spent 2 hours each week with an inspiring group of people, all coping with Parkinson disease. The class utilized dance as a type of movement therapy that focuses on improving balance, strength, and mobility. In this supportive and understanding environment, everyone was united by more than just his or her diagnosis. Here, I discovered the value of conviviality. At the end of each session, everyone joined hands in a circle, and we sent around a pulse, gently squeezing the adjacent person's hand in succession. Each squeeze embodied trust, reliance, and gratitude. This symbolic closing of class showcased the magnitude of unity and spirit expressed through integrating art with medicine. I had encountered that medicine was more than physical science focused solely on diagnoses and treatment plans. Medicine is an art form, one that captivated my aspiration for a career utilizing both sides of my brain.
In medical school, you learn the basic structure of how to take a history and perform a physical exam. Start with an introduction, utilize open-ended questions, organize your HPI following with past medical history, medications, allergies, and so forth. The art of medicine is how you convey your interactions with your patients. During the first year of medical school, many students are so nervous trying to focus on the proper order of history taking that they lose their humanistic aspect. The intricacies of forming the coveted physician–patient relationship start by acknowledging how every patient you encounter will have a unique story to share. A great physician serves as a listener and confidant. One must provide a safe, welcoming space that enables patients to be vulnerable when discussing their health. It is a balancing act of displaying empathy and guidance. Like dance, medicine is an art form that requires a deep understanding of both the body and the mind. As a dancer, I learned not only to dance the steps and complete the combinations, but also to form a connection with the audience in order to evoke emotion. Similarly, I have learned through my clinical experiences that medicine is best practiced when physicians are able to establish a personal connection with their patients. Without considering feeling and emotion, neither dancers nor physicians are able to reach their maximum potential.
I believe physicians must embrace that they are artists. Ballet dancers start each class with the basics at the barre: whether you are 6 years old or a professional dancer, you begin class with a combination of pliés. This anecdote resonates with how we practice medicine. We utilize the same format and skills each day, beginning in medical school, throughout residency, and later as attending physicians. As we further our training, we must strive to perfect and tailor our technique with each patient encounter. There will be days where a dancer feels off balance or cannot keep up with the rest of the class, similar to when physicians experience burnout or schedules are overbooked. It is in these settings where the significance of returning to the foundation of your practice—your pliés—will showcase your true artistry.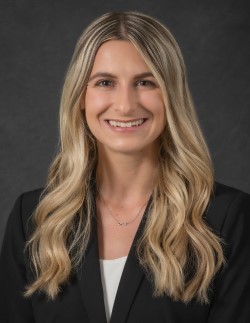 Stephanie McMillan
University of South Florida, Morsani College of Medicine
Graduating Class of 2023
Back to the May 2023 issue of ACP IMpact