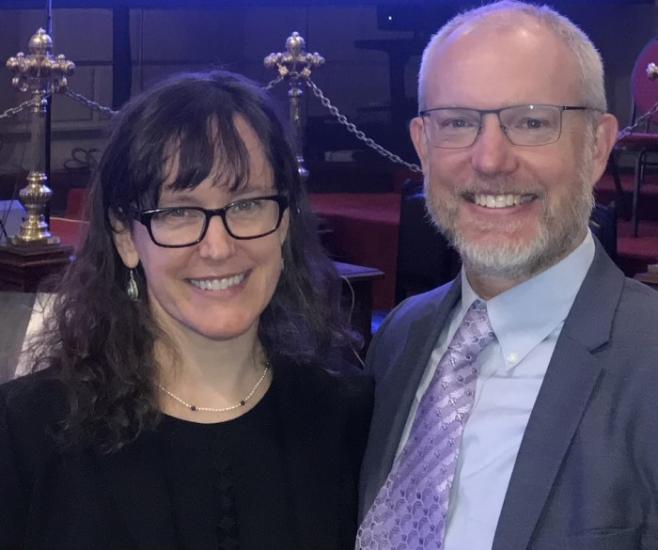 Eileen D. Barrett, MD, MPH,, SFHM, MACP
— OCCUPATION —
Hospitalist in the Indian Health Service

— MEDICAL SCHOOL —
Georgetown University, Washington, DC

— RESIDENCE —
Albuquerque, NM

Background
1. I was born and raised in… New York.
2. As a child I was… very quiet and shy, but loved team sports.
3. I decided to be a doctor… because I enjoyed both science and helping people.
4. The person(s) who influenced me the most… is my twin, who has been my biggest supporter and the person who taught me the strength that comes from unconditional love.
Career
5. I chose internal medicine because… I enjoy working through complex challenges and also building relationships with patients, other physicians, and interprofessional colleagues.
6. What I find most rewarding about my career is… forming relationships with patients and peers.
7. I joined ACP because… I was planning to work in a remote area and needed to feel like I had the best education and support to provide care where there weren't subspecialists to curbside or consult. Quickly I became very excited about the health policy advocacy work, and of course stayed for the great people I get to interact with.
8. An award or achievement I am proud of is… being recognized by the County Board of Commissioners for my role in the County's COVID response. It was such a lovely, pleasant, unnecessary, and unexpected surprise.
9. My advice to medical students is… don't ever doubt you belong here or that medicine is better for having you with us.
Personal
10. I like people who… are genuine.
11. My family includes… my husband Sam and our dogs Daisy and Dahlia.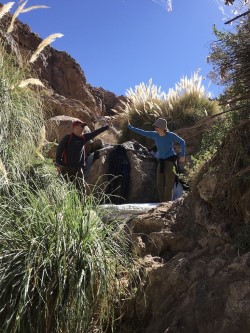 12. My interests/hobbies are… hiking, reading, visiting museums, gardening, opera, advocacy.
13. If I had the time, I would like to learn… art history.
14. I enjoy listening to… the Hamilton soundtrack, opera, and public radio.
15. I enjoy watching… movies and shows in the Star Wars canon, NM United soccer games, sunsets.
16. My idea of a great vacation is… exploring a new city, including walking the neighborhoods, appreciating architecture and gardens, visiting parks and museums, and eating new food.
17. Something others may not know about me is… one of my favorite books is Seamus Heaney's translation of Beowulf.
18. If I could be anything other than a physician I would be… a public health researcher.
19. A person I greatly admire is/was… Ruth Bader Ginsburg.
Back to the May 2023 issue of ACP IMpact
More I.M. Internal Medicine Profiles