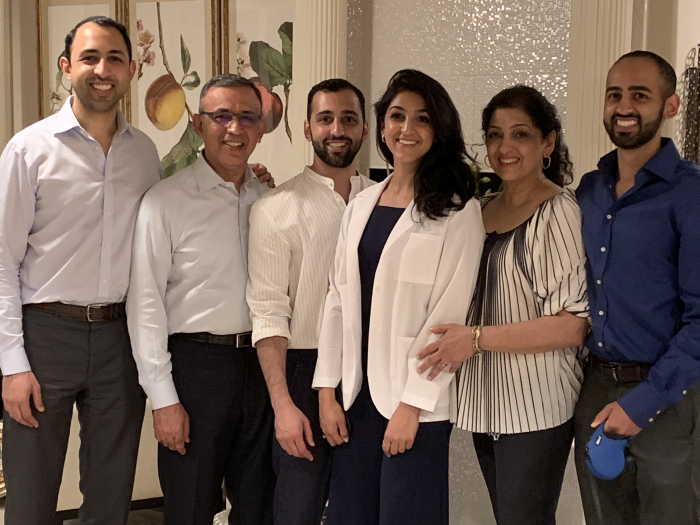 Omar T. Atiq, MD, FACP
— OCCUPATION —
Medical Oncologist

— MEDICAL SCHOOL —
Khyber Medical College, University of Peshawar, Pakistan

— RESIDENCE —
Little Rock, Arkansas
Background
1. I was born and raised in… Peshawar, Pakistan.
2. As a child I was… self-reliant.
3. I decided to be a doctor… because it allowed me the opportunity to serve on my own terms anywhere in the world.
4. The person(s) who influenced me the most… is my father.
Career
5. I chose internal medicine because… it opens up the most possibilities to help patients with the widest range of ailments.
6. What I find most rewarding about my career is… the high honor and privilege to be trusted by a stranger with their life, and to see if I step up to the plate, each and every time.
7. I joined ACP because… it enabled me to be a part of the most dedicated, patient centered and progressive professional organization of physicians in the world. ACP encourages me to be a better physician and a worthy human being every day.
8. An award or achievement I am proud of is… having a role, alongside Mehreen, my wife, in raising decent children with a healthy sense of social justice.
9. My advice to medical students is… be cognizant of the limitless promise your calling offers, be confident in your abilities, and pursue it with passion and courage.
Personal
10. I like people who… make others laugh and be comfortable.
11. My family includes… Mehreen, Osman, Mohammad, Saad, Zainab and Yoshi.
12. My interests/hobbies are… world affairs and traveling.
13. If I had the time, I would like to learn… to communicate in various languages and to read poetry in those languages.
14. I enjoy listening to… melodious and evocative Urdu songs, ghazals and qawwalis.
15. I enjoy watching… spy thrillers and action movies.
16. My idea of a great vacation is… a care-free time, in good weather, at a serene location, enjoying the company of my family and close friends.
17. Something others may not know about me is… that I am shy.
18. If I could be anything other than a physician I would be… a lawyer.
19. A person I greatly admire is/was… Mohammad Ali Jinnah.
Back to the May 2023 issue of ACP IMpact
More I.M. Internal Medicine Profiles