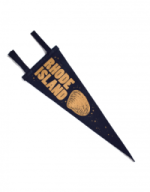 Amid surging COVID cases last winter, the ACP Rhode Island Chapter early career physician group didn't feel comfortable meeting in-person and were even less enthusiastic about meeting virtually.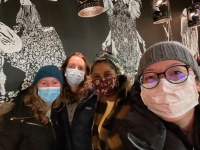 Instead, they created a diverse list of restaurants, bakeries, coffee shops, and black-owned businesses throughout the state of Rhode Island. Members were challenged to travel to ten locations and send photographic evidence of their visits. The first person to send proof won a Rhode Island Quahog pennant. The chapter was delighted to see people go in small groups, often of Early Career Physicians, to these restaurants and check out new places!
Even though the competition was fierce, the winner of the scavenger hunt was general internist Meghan Geary! Dr. Geary is an academic generalist, women's health specialist, and co-director of the Brown Medical School's longitudinal curriculum.
The membership of ACP is divided into 85 chapters and regions, each uniquely tailored to the needs and interests of its members. See what events are coming up in your local chapter.
Back to the July 2022 issue of ACP IMpact