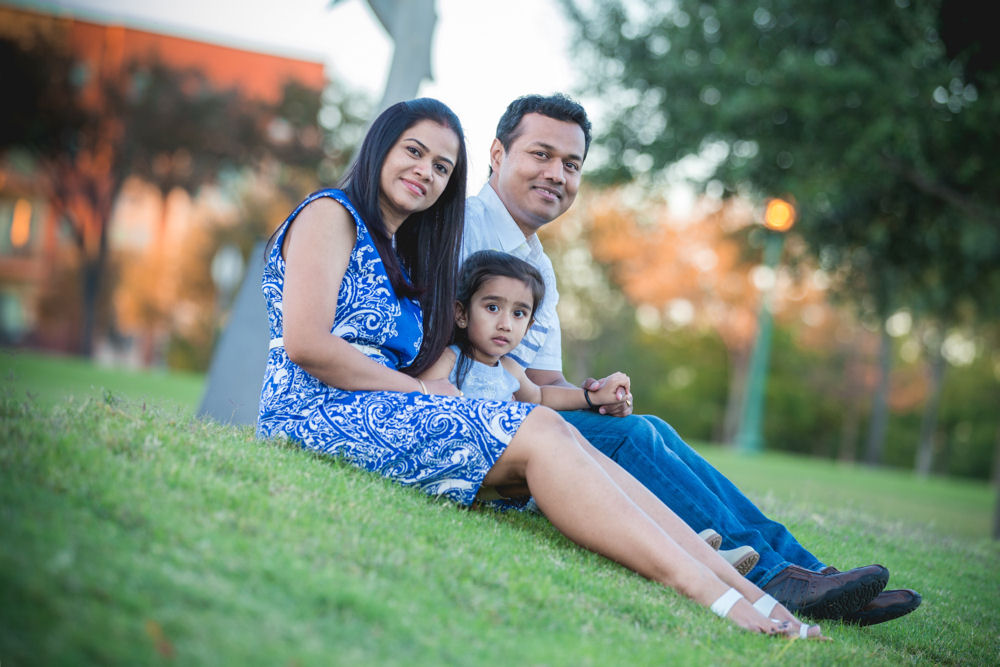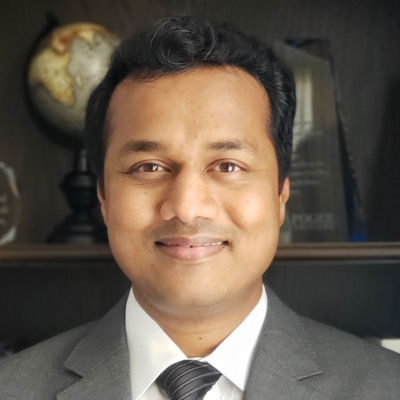 Nagendra Gupta, MD, FACP
— OCCUPATION —
Director, Hospitalist Program at Texas Health Arlington Memorial Hospital, Arlington, TX

— MEDICAL SCHOOL —
Osmania Medical College, Hyderabad, India

— RESIDENCY —
Texas Tech University HSC, Odessa, TX

When Dr. Nagendra Gupta was a child, he was a fast talker. He says he could speak so fast he thought his fast-talking skills could land him a job in the world of TV news. "I used to think that because I could speak really fast, I could probably be the best newsreader," he says with a laugh. But with several family members working as physicians, the calling for a career in medicine grew louder and quieted the talk of broadcast news fame.
As he progressed through middle school and high school, he saw the respect people had for the medical profession. "As I got older, it became clear to me that I definitely wanted to be a doctor."
After attending medical school in his native India, Dr. Gupta moved to the United States in 2010 to begin his residency. He faced his share of cultural differences, and one of the biggest challenges involved slowing down his speech so his patients could understand him. He was quick to realize how important it is for doctors to communicate effectively with their patients.
Dr. Gupta looks forward to educating his patients and letting them know about their illness and treatment. "And that helps you bond with the patient. But every patient is different. Some like to speak and some don't like it. I try to find something in common between myself and the patient and their family that can sort of break the barrier," he explains.
Challenging conversations
Being able to help those patients is actually a privilege. It makes me feel very proud of the work that I'm doing.
As much as he enjoys talking with patients, some conversations can be very difficult. A couple in their 60s had recently retired and had saved just enough money so they could travel for rest of their lives. "While on their first trip the husband got sick and had to be hospitalized," Dr. Gupta says.
"For the first two days he was in the hospital, we talked a lot about the passion we shared for traveling and the places we've been to and I truly felt we had a lot in common. Unfortunately his diagnosis would require ongoing work-up and treatment and I had to give him the news that all of their plans would have to be put on hold because of the nature of his illness," he recalls. "It's really challenging to be in that position when you are the one who is breaking the bad news. That was one of the most difficult moments I've had with a patient."
But those challenging times are far outweighed by the things he loves about his career. The best part of being an internist, Dr. Gupta says, is being able to help the patients when they're at their sickest. "Being able to help those patients is actually a privilege. It makes me feel very proud of the work that I'm doing."
His decision to practice internal medicine was an easy one. "The lack of monotony and the fact that every patient you see could be different than the patient you saw before made it very appealing for me," he says. "The fact that the daily routine is so unpredictable can sometimes make it very challenging because you never know what your day is going to be like. But it is this lack of predictability that is stimulating and makes it worthwhile."
High volume and pace
Dr. Gupta leads a team of 22 doctors who see between 150 and 170 patients every day. "The work is quite busy and fast-paced. The day starts early with making sure all of the patients are appropriately assigned and the rounding lists are ready on time. "It is very important that the right patient is seen by the right person at the right time because that plays a crucial role in timely discharges."
No matter how smart you think you are, there is NO substitute for hard work and there are NO shortcuts to success.
In his first visit to Texas in 2008, Dr. Gupta stayed with a friend in San Antonio as they prepared for the licensing exam. He says they had a lot of fun preparing for the Step 2 CS exam, especially doing mock doctor-patient scenarios. He fell in love with Texas and wanted to settle in Texas.
He hasn't gone full Texan just yet. Dr. Gupta owns neither a cowboy hat nor cowboy boots. "The most Texan thing I've done is eating at a Tex-Mex restaurant," he admits. He plans a trip to next year's Fort Worth livestock show, where he might even get his first pair of boots. And with a fondness for fountain pens, he also plans to visit the Dallas Pen Show in September.
His first fountain pen was a Waterman, a gift from his wife during college. "It took me a while to get started but once I inked it and started using it, there was no turning back! You will never see me with a regular pen now," he said, adding that he has a collection of more than 30 pens.
A perfect match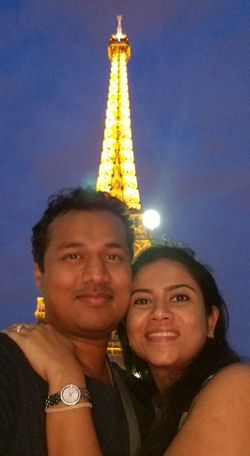 As an ACP member, he's a big fan of the college's CME offerings. "It helps me keep up with the current trends in internal medicine and everything that's going on. I specifically look forward to getting ACP Hospitalist magazine every month. It goes exactly with the work I do in the hospital."
ACP's practice management resources were also a big help to him as a young doctor, and he encourages medical students to join ACP to further their medical education and careers. But when it comes to education, Dr. Gupta says hard work is a must.
"No matter how smart you think you are, there is NO substitute for hard work and there are NO shortcuts to success," Dr. Gupta advises medical students. "The fact that you have come this far is a testament to your intellectual capabilities. But don't let that get in the way of hard work. It is a very long journey until we become successful practicing physicians and that road is sometimes fraught with hurdles. Staying focused on the long-term goals is what is important."
When his day at the hospital ends, family time begins with his wife, Deepthi, and their young daughter, Riddhi. Dr. Gupta says his wife shares his love of travel and their daughter is already a seasoned and non-fussy traveler. The family tries to visit India every year and visited Paris last year, their first trip to Europe. He also has advice for those with the travel bug. "Once a year, go someplace you've never been before" says Dr. Gupta.
Back to the July 2019 issue of ACP IMpact
More I.M. Internal Medicine Profiles