My dad was diagnosed with scleroderma during my undergraduate career; the deterioration of his body climaxed during my first year of medical school. My desire to become an osteopathic physician began with shadowing a cardiologist in my hometown and evolved into a passion along my dad's journey through scleroderma. Shadowing in an office setting focused on prevention initiatives and patients' well-being and being a catalyst within the community through both medicine and service drew me into the field of cardiology and, more specifically, osteopathic medicine. The physician I shadowed showed compassion and genuine care for patients and expanded his relationships beyond the typical doctor–patient roles. I long to emulate his ambition, passion for integrating health into his patients' lives, and continued need to learn and grow as a physician.
My mom, an allopathic family medicine physician, played a tremendous part in how I view minorities in medicine. As a child, I attended local health fairs featuring mental health resources, exercise pamphlets, blood pressure checks, and weigh-in stations, among other preventive measures. As osteopathic physicians, we pledge to provide compassionate, quality care to patients and partner with them to promote health. As underrepresented minority students and future physicians, I want to be on fire to serve my community. Forming those relationships, building that trust, and ultimately becoming a role model in the community is what underrepresented minority students in osteopathic medicine need for success—using the profession's cornerstone of compassion and service.
As a future osteopathic physician, I plan to lead by example. Underrepresented minority students simply do not see enough underrepresented minority leaders on medical school campuses, in medical school or hospital leadership, or in medical settings. Although I may only be one person, we have the power to mobilize resources as leaders in the community to make ourselves seen and heard. I am the first female African American Student Government Association president at my school; this is seemingly a small feat that allows others to see that, yes, we can be there one day. During my time as Student Government Association president, I had the chance to start conversations about mental health by founding our mental health initiative at DeBusk College of Osteopathic Medicine, DCOM Strong. In admitting weakness; acknowledging strength; and being able to hear those around you share commonalities in fear, denial, and rejection, empowerment can exist and flourish. DCOM Strong has created a safe space for anyone to narrate their story while allowing others to be a part of the delicate, sometimes painful, parts.
In the same thread, I have had the opportunity to become the National Diversity Representative on the Council of Osteopathic Student Government Presidents Executive Board. This position has given me the opportunity to truly reflect on where we are as a nation in terms of diversity in health care, to inventory resources on campuses, and to redefine diversity through our Students of Medicine initiative. All of my experiences as a minority within the medical field have culminated in this role. The times I was told, "you'll never make it," "you're not strong enough," and "a woman can't do that," have not defined me but have allowed me to be empowered. As an African American woman in a rural Tennessee medical school, I have had a unique chance to turn that empowerment into engagement with my community. Engagement in service, engagement in leadership, and engagement in conversation.
My story begins with the values instilled in me by a humble servant of a father and an ambitious, unrelenting mother combining to form a passion of service and leadership within me. They have always pushed me to look past anyone's socioeconomic status, race, gender, or religion to see them as a person—this is why I treasure diversity and why I treasure the position I am in as a minority entering the current medical field. I long to continue lifting those around me and being lifted by those before me. As lifelong learners, we as physicians have an inherent responsibility to never become complacent; I feel this same responsibility as a minority in medicine.
As a future osteopathic physician, I hope to empower others by continuing to focus on self-care and pursuing my passions. When I think about the physician I want to be, I focus on service, community, and impacting those around me while empowering them to be themselves in any and every situation. As a minority in medicine, I hope to continue to engage my community—only by doing this can diversity be seen as an asset. Engagement in humanism, engagement in compassion, and engagement in representation. Our future is so bright as minority medical students, and I cannot wait to see how our communities grow in diversity.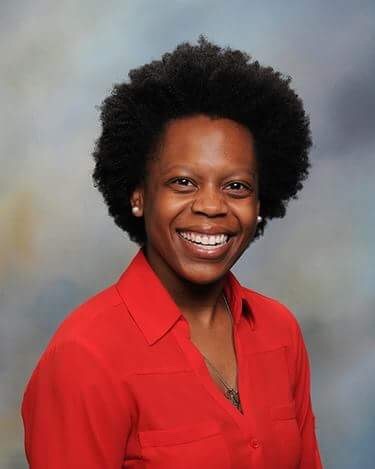 Zuri Hudson, OMS-III
Lincoln Memorial University–DeBusk College of Osteopathic Medicine
Back to the February 2019 issue of ACP IMpact