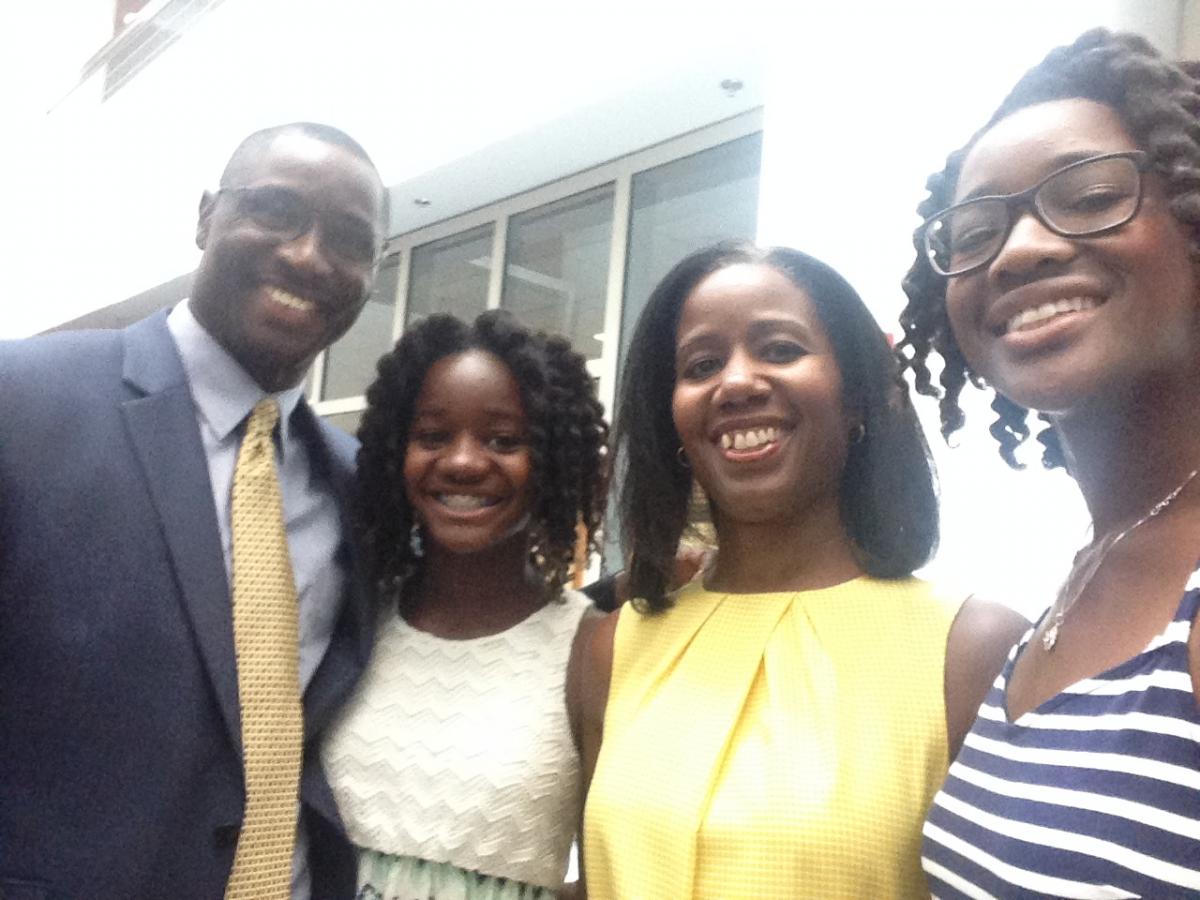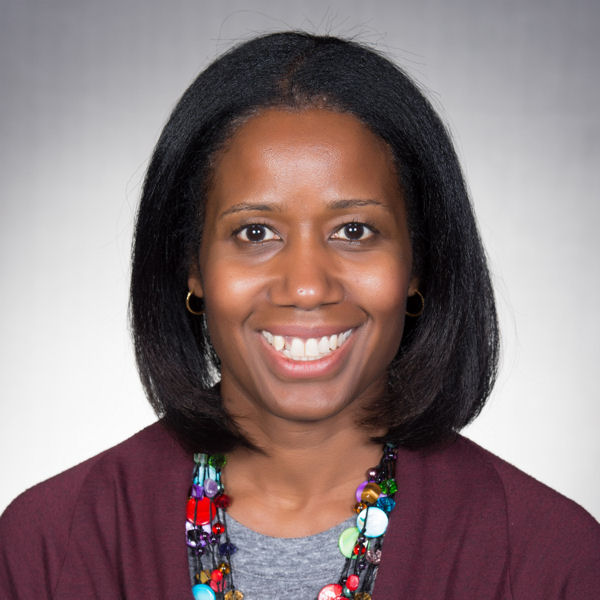 Stacy Higgins, MD, FACP
— CURRENT OCCUPATION —
Director of the Primary Care Internal Medicine Residency Track at Emory University School of Medicine, Atlanta, Georgia

— MEDICAL SCHOOL —
Cornell University

— RESIDENCY —
Columbia Presbyterian

As she grew up in Queens, NY, Dr. Stacy Higgins found herself on what she deems a "rather cliché" path to medicine. She was interested in pursuing science and in providing service to people. She had an uncle who went to medical school after he served in the army. While Dr. Higgins didn't always know that she wanted to be a physician, she knew that she wanted to work with people. She considered becoming "a physician, a psychologist, and even a teacher. I knew I wanted to teach, and I wanted to do something related to science." Beyond that, she never "had some 'ah-ha' moment. Eventually, I turned to medicine through volunteer work and clinical experiences that I had."
I enjoyed the continuity of care and the relationships formed with patients.
When it comes to identifying why she became an internist, however, Dr. Higgins can point to the moment almost precisely. As she was finishing her third year of medical school, Dr. Higgins found herself debating between internal medicine and obstetrics and gynecology (OB/GYN). "The reason I liked both, and why I ultimately chose internal medicine, is that I enjoyed the continuity of care and the relationships formed with patients. The time spent counseling patients, sitting with them and discussing their health, not just medically, but discussing how their lives have been affected by medicine in general."
Her choice of internal medicine over obstetrics largely came down to the fact that she recognized she enjoyed the medical aspects of OB/GYN and didn't want to work in the operating room. "I didn't want to deliver babies or operate! I really discovered that what I liked about OB/GYN was the office gynecology, the women's health. That is essentially internal medicine. So, I made the choice, and here I am."
Finding ACP thanks to MKSAP
Dr. Higgins first joined ACP as a third year resident. "I needed to buy MKSAP …. to get a discount, I joined ACP." That discount may have spurred her interest in ACP, but it was her attending's advice that pushed her to take the plunge. "My attending, a general internist who would become a mentor, spoke about the advantages of joining ACP not just for the community of other physicians, but for the advocacy work that the College does on behalf of internists and their patients."
"Admittedly, all of that went over my head as a resident." It wasn't until Dr. Higgins started working in her first official faculty position that she started attending ACP's annual meetings. "I was blown away by the quality and the level of those meetings. It was incredible. The number of people that were there and the number of people that I knew, whether from medical school or residency, was great. I liked meeting other people, networking and the quality of learning that went on."
When Dr. Higgins moved to Georgia, she wanted to get involved with ACP at the state level through the Georgia chapter. "While that annual meeting level is huge, you can come back to your chapter and experience something really intimate and meet people from across your state. I've been able to get involved with our Annual Meeting Committee for Georgia ACP. I network with both community physicians and academic physicians. I introduce new residents and members to the organization and mentor them as they're doing presentations at our annual chapter meeting."
To Dr. Higgins, ACP provides "a professional network, professional home, opportunities for learning through continuous medical education and the ability to foster the careers of junior physicians. I really love seeing the work that ACP does at the local and national levels."
Meeting new challenges in day-to-day work
Balancing the goals of teaching and needs of the learner with the financial bottom line of a hospital system can pull you in different directions.
As an academic general internist at a county hospital, Dr. Higgins never has a "typical day." She'll move between caring for patients in the hospital or her practice to teaching medical students and residents at the bedside and in the classroom. She works to recruit new residents to her program while balancing "the never-ending stream of administrative meetings."
With the different work she's doing every day, Dr. Higgins has found an unexpected challenge at this stage in her career. She works for an academic institution at a county hospital, and she has to work with the leadership of both the hospital and the county, who at times may have competing interests. Those two entities require a lot of collaboration on a constant basis. "Balancing the goals of teaching and needs of the learner with the financial bottom line of a hospital system can pull you in different directions. A recent challenge for me has been negotiating this dichotomy, figuring out how to meet the needs of the hospital while still being able to do the things I love about my job; spending time on direct patient care, caring for underserved patients who have poor access to care and teaching the future generation of doctors."
Even still, Dr. Higgins loves working in internal medicine because "it leaves lots of different options for you in your career early on, but it also, in the long term, gives you the flexibility to be able to move into different areas. Early in my career, I did a lot of direct patient care. Now, I'm doing more teaching and administrative work, and, as I move forward, I'll probably pull back from my administrative work and concentrate more on my teaching and mentoring."
When she's not treating patients, teaching or making difficult administrative decisions, Dr. Higgins is a wife and a mother of two high school-aged children. She spends time at her children's swim meets with her eyes full of chlorine, reading novels, watching indie and foreign films, running, and enjoying her dog, Lucy. Lucy even gets Dr. Higgins outside for a run, something she admittedly finds challenging, too.
Back to the February 2018 issue of ACP IMpact
More My Kind of Medicine Profiles