---
---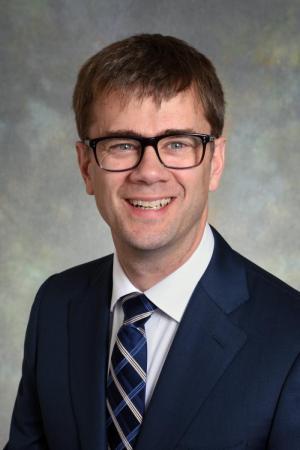 David R Hilden, MD, FACP, ACP Governor
---
Message from the Governor
Dear Minnesota colleagues,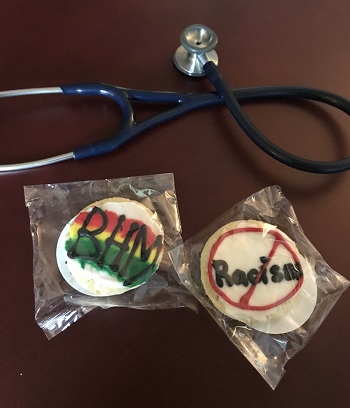 On a late December evening not quite two months ago, I came home from my hospital on a Friday evening, sat down all by myself, and broke down in sobs. Not just a little tearful, I mean I sat there on my couch and just lost it. That hasn't happened to me in pretty much forever.
I had just spent the previous day in my hospital where we had set up COVID-19 vaccination stations for our staff. At my institution we did things in a sort of county-hospital egalitarian manner and pretty much threw the doors open to all staff and said "Come on down!"
The result was the first truly joyful event of the pandemic. I walked through the lines of my colleagues where nobody was complaining about the wait. I chatted with the Chair of Orthopedic Surgery who was standing way at the back of the line next to an Environmental Services worker. There was a group of nurse midwives laughing. Resident physicians from every specialty came in their jeans and scrubs and teased their attending cardiologists for not getting a more advantageous place in line.
This was a cathartic day. This was the day when it was clear that we in medicine truly have a calling and that we have outstanding colleagues to share that calling.
When the day wrapped up I rolled up my sleeve with my friend since residency, Dr. Meghan Walsh, both of us knowing what a remarkable time we are in.
So, when I got home, I released 10 months of stress by sobbing in my basement. Maybe you have experienced something similar.
Hope truly does spring eternal.
There is so much to be hopeful about in ACP. Your national ACP has resources about COVID-19, vaccinations, policy, continuing education, and so much more. (Check out acponline.org to stay current with the College). And have you registered for Virtual Internal Medicine yet? It's in April so get on it! Take advantage of the best education in medicine.
Your Minnesota Chapter is also humming right along. Let me highlight a few super cool things that you can read about in this newsletter:
We are engaged in public policy in a big way. Our chapter's Health and Public Policy Committee, skillfully led by Dr. Sally Berryman (M Health Fairview) meets regularly, monitors legislation, and makes our voice known. Want to get more involved? Virtually attend the Internal Medicine day at the Capitol replay from February 9 with ACP Fellows and Minnesota Senator Matt Klein. View here with passcode rSTMw%5A.
Those of you practicing in greater Minnesota, at big systems and especially in smaller practices, Minnesota ACP is here for you. Please contact me about getting involved, applying for Fellowship, and about how we can support your practices. I think often about those of you serving your patients in smaller communities. You are truly the best of Internal Medicine and I want MN ACP to serve you.
Does telehealth have you scratching your head? Read below for tons of info from the best person in the state on the subject, ACP's own Dr. Deepti Pandita (Hennepin Healthcare).
Meet Dr. Sagar Dugani (Mayo), our new leader of Hospital Medicine activities. You gotta meet this guy as he is awesome.
Become a mentor to a person of color in medicine if you really are serious about addressing structural racism in our profession.
Celebrate Black History Month! If you have a chance, check out the documentary film "Black Men in White Coats." View episodes here Many of us are watching the film and then doing conversation and reflection events at our organizations.
Becoming an anti-racism organization. My commitment as Minnesota Governor is to work toward becoming an anti-racism organization. ACP continues to learn from our past, boldly question our current practices, and advocate for a better future. I am privileged to be the Vice-Chair of the national ACP Health and Public Policy Committee which has recently published two policy papers on racism and disparities. I also encourage you to reach out to me about policy issues that are important to you. Read the papers at these links: National ACP racism statement and National ACP disparities policy
These are just a few of the cool things at Minnesota ACP . . . read on for more!
Finally, even as we cross our fingers for a better 2021 we must mourn at times. We lost a Minnesota ACP friend, Eric Dick, who died unexpectedly last month. Eric has been our ACP Legislative Monitor, a role in which he skillfully shepherded our chapter through public policy and legislation. His contributions will be missed, but more so I will miss his calm, super smart but always good-natured style when working with our chapter. Eric was a genuinely good human being. We will miss him.
In Eric's honor, let's get to work and just as importantly, let's have some fun!
Be in touch, I miss seeing you all.
David
David R. Hilden, MD MPH FACP
Governor, Minnesota ACP
MN-ACP Mission: To foster excellence, education and professionalism among all internists in our community and to work together to shape the future of healthcare in Minnesota.
MN-ACP Vision: To be Minnesota's recognized leader for patient care, advocacy and education and to enhance career choice, satisfaction and collaboration for specialists and subspecialists in Internal Medicine
Visit us online:
Twitter: @mn_acp
---
Minnesota Award winners
Our 2020 Minnesota Laureate Award winner… Karen Mauck, MD, MSc, FACP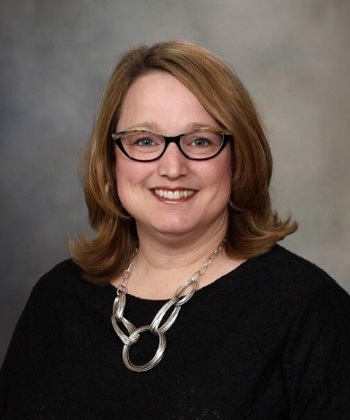 Dr. Mauck is an academic general internist in the division of General Internal Medicine at Mayo Clinic and holds the academic rank of Associate Professor of Medicine and serve as the chair of faculty development for our division of over 100 physicians. Her clinical practice is a combination of consultative general medicine and perioperative medicine. She received her MD degree from the University of Missouri School of Medicine, an internal medicine residency at the University of Texas, San Antonio and Fellowship at the Mayo Clinic. Dr. Mauck also has an MS in Biomedical Sciences and Clinical Research
Dr. Mauck has served on the MN-ACP Council for the past five years and has been active with Women in Medicine and Leadership on an international level. She is a strong advocate for supporting the education mission of ACP and in recruiting other physicians to engage in regional and national ACP activities. She is a member of the Multidisciplinary Task Force for Outpatient Preoperative Medicine Practice, Mayo Clinic. Dr. Mauck currently serves as a Deputy Editor for the American College of Physicians new product offering for the IM Board Review.
Dr. Mauck is a leader, an educator and a superb internist and well deserving of the 2020 MN-ACP Laureate award.
2020 Minnesota Community Volunteer Award winner… Rachel Silva, MD, MPH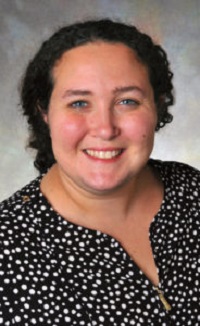 Dr. Silva is an internist who has worked and volunteered with patients who have been disenfranchised from our health care system….those in corrections setting and migrant workers. She does research and clinical care as Medical Director of the Hennepin County Jail Health System and is committed to equitable health to this population as well. Dr. Silva is board-certified in Internal Medicine and cares for adult patients with acute and chronic illnesses in clinic and hospital settings. She works as an educator for medical students, medical resident trainees, and her patients. She is fluent in Spanish and enjoys working with Latino patients. Dr. Silva also is an Assistant Professor of Medicine, University of Minnesota Medical School. Her past awards/honors include: 2011 Leonard Tow Humanism in Medicine Award, University of Iowa Carver College of Medicine; and 2011 Service Distinction Track, University of Iowa Carver College of Medicine. Dr. Silva completed medical school at R J & Lucille Carver Coll Med Univ of IA and Internal Medicine Residency at Tulane University.
Dr. Silva has volunteered with MN Jewish Community Action with the Criminal Justice Reform Campaign. She was drawn to this work as an opportunity for advocacy and action around larger societal issues facing our community. She is also volunteer/ donor with Open Arms of MN; a preceptor with the Phillips Neighborhood Clinic, a volunteer with Proteus, Inc. for migrant farm workers and a volunteer with the Free Medical Clinic in Iowa City. Past global health volunteer experience with a Health video project, a health clinic/Hospital for Infectious Disease in Iquitos, Peru. Over three years she served with the Gesundheit Institute Clowning Mission to Belen, Iquitos, Peru.
A colleague noted... "The work she has done in corrections cannot be understated. She was able work in collaboration with the sheriff's department, with addiction medicine, and other colleagues to make systemic changes in the jail that I never thought possible. She is a fierce advocate for the care of the patients we see in jail and has brought in residents and medical students to help provide community classes for the patients in jail and exposing learners to the world of correctional medicine."
The Community Volunteer award also comes with a donation of $1000 to the non-profit agency of the award winners choice. Dr. Silva would like her donation to go to The Lake Street Council, a non-profit organization that is helping to rebuild Lake Street in Minneapolis after the civil unrest.
ACP National Awards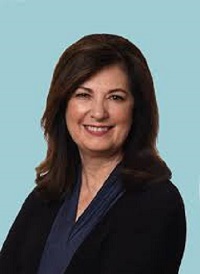 Dr. Heather Gantzer, has been recognized as a Master of the American College of Physicians (MACP). Dr. Gantzer is a former Minnesota Governor.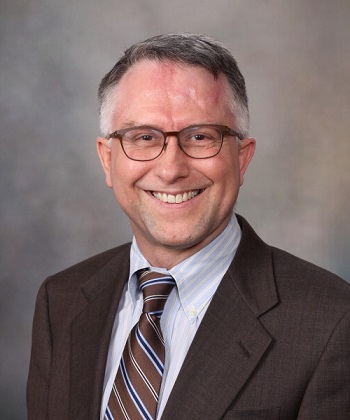 Dr. John Bundrick, also a former MN-ACP Governor, was also recognized as a Master of the American College of Physicians (MACP) in 2020.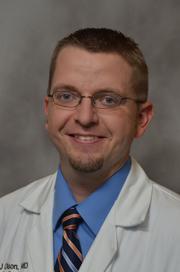 Dr. Andrew Olson, a member of our Council and Scientific Session planning Committee member, received the ACP's 2020 national Herbert S. Waxman Award for Outstanding Medical Student Educator. This national award recognizes the contributions of an internist to educating our next generation of medical colleagues.
---
Minnesota Internal Medicine: 2020
The annual Scientific meeting chaired by Mary Miley, MD, FACP, Andrew Olson, MD, FACP, and Chris Aakre, MD, FACP and was held in two virtual segments during the Fall.
COVID Pearls on Oct. 22, 2020 featured speakers on a Systems Approach to COVID with Linda Wick, CNP (U of M); Dr. Mark Sannes (Health Partners/Park Nicollet); Dr. Ravi Ganesh (Mayo Clinic); and Dr. Jane Rudd (Essentia Health). The second panel addressed A Patient care Approach to COVID: supportive services, novel therapeutics, after care and post-COVID syndrome with Dr. Andrew Olson and Dr. Alison Galdys (U of M). View this session
Register for Covid Pearls enduring CME/MOC This activity has been approved for 2 hours of AMA PRA Category 1 Credit™ and MOC credit.
MN Internal Medicine: 2020 on Nov. 7, 2020–Members can view/listen to the presentations by going to the https://www.acponline.org/node/342661 . This activity has been approved for 3 hours of AMA PRA Category 1 Credit™ and members can receive free CME/MOC, but registration required for CME/MOC. Topics included: "Vaping and EVALI" with Dr. Ann Griffiths (ChildrensMN); "Borderline Personality Disorder" with Dr. Kaz Nelson (U of M); "COVID Updates" with Dr. Aaron Tande (Mayo); "Women in Medicine, Inclusion and Equity" with Dr. Susan Thompson Hingle (SIU); "Race Disparities and COVID" with Dr. Aarti Bhatt (U of M)
Winners of the Abstract competitions included:
Medical student Clinical Vignette- Jenna Ruggiero; Research/Quality Improvement- James Markos
Resident/Fellow Clinical Vignette- Hadiyah Audil, MD ; Research/Quality Improvement- Siva Guntupalli, MD
Peoples Choice Awards- Simon Yang (medical student); Ka Bao Vang, MD (Resident/fellow)
View Abstract presentations:
---
COVID-19 Resources
---
MN-ACP Council Updates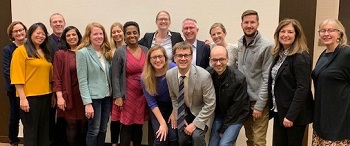 MN-ACP Council 2021
Your Governor's Council will be meeting virtually this spring and has six standing work groups including the following. Please contact if you are interested in participating in any of these committees
Scientific Session Planning Committee
Health Policy Committee
Early Career Physicians Committee
Hospitalists Committee
Health Information Technology Committee
Council of Resident/Fellows
Advanced Career Physicians
Senior and retired internists are taking a "safe at home" break during the pandemic and will gather again when it is safe to do so.
MN-ACP Council of Resident/Fellow Members
Internal Medicine Residents from five programs in Minnesota volunteered to raise funds for the Brave Like Gabe Foundation by completing a virtual 5K race to support research on rare cancers...and a friendly competition among the IM training programs. Over $1400 was raised by the friends of the residency programs and donated to the Brave Like Gabe Foundation. Minnesota pulmonologist, critical care physician and retired Olympic athlete, Dr. Robert Kempainen talked about his experiences and motivation to conclude the event. In 2021, the Council is focusing on health advocacy.
Thirteen Resident/Fellow members from each Minnesota training program collaborate through regular calls and social media to support resident/fellows. Thank you to Leah Mische, MD (Mayo) who is chairing the Council in 2021. Meetings were held in July , September and January with updates from all programs Thank you to the following MN-ACP CRFM members: Beth Davis, MD (UMN); Allison Levy, MD (Abbott); Jorge Reyes Castro, MD (HCMC); Solomon Amare, MD (UMN);Daniel Bernstein, MD (HCMC); Nadia Akhiyat, MD (Mayo); Emily Westergard, MD (Abbott); Kevin O'Donnell, MD (Abbott); Grace Braimoh, MD (HCMC); Diana Zychowski, MD (UMN)
Early Career Physicians
ACP's official definition of an "early career physician" is a physician who has graduated from medical school within the last 16 years AND who is not currently in residency or subspecialty fellowship training Any questions or suggestions, please contact the Early Career Physicians Chairwoman, Amy Holbrook, MD at amy.k.holbrook@gmail.com . We will again gather in person when it is safe.
Health and Public Policy Update February 2021
Sally Berryman, MD, FACP
MN-ACP Health Policy
The first MN Internal Medicine Day at the Capitol was held on Feb. 9th with 46 in attendance for this virtual event. MN Senator Matt Klein, an internist, presented to the group about his path to advocacy and what attendees could do to support MN-ACP legislative priorities and health equity legislation. View this event Senator Klein spoke about several bills he is working on including funding for a Health equity residency track and a Healthy Climate initiative for the MN Healthcare industry. Contact Senator Klein if you have information you can provide about these initiatives. Contact the MN-ACP Health Policy Committee if you are interested in receiving biweekly updates during the MN Legislative session.
Eric Dick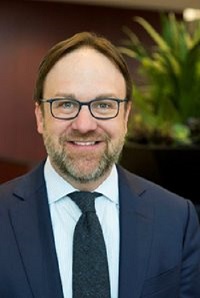 The MN-ACP Health and Public Policy Committee is mourning the loss of our legislative monitor, Eric Dick, who passed away suddenly on January 4, 2021. He was a tremendous resource to our committee and to our members and will be deeply missed. Tribute to Eric Dick at MN House Health Policy Committee
The Health Policy Committee has been meeting virtually over the fall and winter —as has the MN legislature. With input from Minnesota Advocates for Internal Medicine members and the Health Policy Committee, MN-ACP will focus on the following Minnesota legislative priorities for the 2021 legislative session:
Improve Public Health
Support access to COVID vaccine, testing, treatment and investment in prevention of disease.
Support housing stabilization/reduce evictions to reduce disease and social vulnerability
Reduce gun injuries and deaths in Minnesota
Reduce access to tobacco, e-cigarettes and nicotine to youth and support cessation programs through increased tobacco taxes
Support environmental health efforts to ensure healthy families, clean water/air, and a healthy climate
Promote vaccination and repeal Personal Belief Exemption
Reduce suicide deaths in Minnesota and increase access to mental health resources statewide
Improve Patient Affordability and Health/Behavioral Health Access
Support Telehealth (audio and Video) access, insurance coverage, and reimbursement including parity of payment- phone/in-person; Telehealth access from homes regardless of geography; and Broadband expansion and access in rural areas/affordability in all areas.
Seek support to allow for substitution of generic drugs "Generic Substitution Laws" and devices
Support continued Medicaid and MinnesotaCare coverage and oppose cuts (to benefits, eligibility, or provider payments)
Support solutions for affordable health insurance for those who buy health insurance in the individual market but who do not qualify for federal subsidies. This could be a new reinsurance program or a MinnesotaCare buy-in if clinicians receive Medicare payment rates.
Support improvements in access to services which disproportionately burden minority communities and rural households
Support Minnesota Physicians' Ability to Practice and Mentoring of future physicians
Support efforts to recruit/mentor high school and college students, especially Black, Indigenous and People of Color (BIPOC) young adults into medical careers and medicine.
Support electronic exchange of health information including modifications in Minnesota data privacy law to facilitate greater utility of the MN Health Information Exchange
Support Community Primary Care Physicians Who Precept Students in their Practices
Our ACP Chapter will continue to promote legislation to improve public health. Our legislative monitor, Dave Renner will provide MN-ACP with timely updates on our key policy concerns. Please let me know if you are interested in participating in our MN-ACP Health and Public Policy Committee.
Please feel free to contact me at berry022@umn.edu with any questions or to join the Policy Committee.
Sally Berryman, MD, FACP
Become an Advocate for Internal Medicine-Help advocate for Minnesota and national health care issues in 10 minutes per month. Sign up for MN-ACP Advocates for Internal Medicine You will receive a brief monthly email with information on MN issues and assistance needed and updates from ACP on national health policy. Other upcoming ACP advocacy events include:
Save the Date for Leadership Day 2021-ACP's annual Leadership Day on Capitol Hill, being held virtually this year on May 25-26. More details to follow soon.
ACP's State Health Policy Networking Webinar – Thursday, February 18, 2021 (3:00-4:30 PM ET) – Register
Medical Informatics Committee
Deepti Pandita, MBBS, FACP
MN-ACP Medical Informatics Committee chairperson
We are pleased to announce that the Minnesota Department of Human Services (DHS) Telemedicine Utilization Report is now available The report found that telemedicine has been effective for both providers and the individuals they serve. Initial recommendations include:
Keeping telemedicine in place post-pandemic for individuals on Medical Assistance, while developing specific guidance for implementation and licensing standards;
Continued monitoring of the use and acceptability of telemedicine service delivery methods;
Further investigation of telephone-only telemedicine for clinical services. DHS is conducting a set of focus groups with behavioral health providers to learn more about the use of telephone-only telemedicine during the pandemic; we expect those initial findings to be available in 2021.
We are seeking stories from members and data about use by patients for an upcoming MN Telehealth bill that will be introduced in Feb. 2021. We are especially interested in use of telephone versus video visits. Send brief stories and data to Minnesota.ACP@gmail.com
---
Congratulations New Fellows!
Achieving ACP Masters and Fellowship is a mark of distinction and a milestone in a physician's career.
Please join me in congratulating the following as new Minnesota Masters and Fellows named by ACP in the last 4 months:
Heather E Gantzer, MD MACP, Minneapolis
John B Bundrick, MD MACP, Rochester
Daniel C Wolbrink, MD FACP, Duluth
John T Egan, MD FACP, Blaine
Warren Manyara, MD FACP, Eden Prairie
Lawrence T Mollo, MD FACP, Champlin
Adam Y Elisha, DO FACP, Duluth
Carina Himes, MD FACP, Rochester
Gururaj J Kolar, MD FACP, Mankato
Sameh Hozayen, MD FACP, Golden Valley
Michael Sundberg, MD FACP, Saint Paul
Make 2021 the year you apply for Fellowship. ACP Fellowship is a high honor and a mark of distinction and professional achievement that is recognized by your peers and your patients.
If you are now a member- become a Fellow by reviewing the web link and find which pathway to Fellowship is appropriate for your career path. Links to the requirements for advancing to Fellowship and to the application are also found on this website. In Minnesota, there are over 300 current members who are eligible for a pathway to becoming a Fellow of the American College of Physicians (FACP). A brief overview video to answer questions about advancing to Fellowship. Watch Now
For Resident/Fellow members, ACP has developed a three-year Guided Fellowship Program which provides a framework toward meeting professional development goals, along with guidance and mentorship, in order to obtain the FACP credential. For more information.
If you would like assistance in finding a Minnesota reference for your FACP application or have questions on the process, please contact our MN-ACP Membership chair Dr. Katie Helgen.
If you have any questions about completing the Fellowship application, feel free to call ACP at 800-523-1546 ext. 2709
---
Join us for Medicine Trivia on March 11th at 6:30pm
Over thirty internists from across Minnesota have participated in the Medicine Trivia events over the past months. Our Medicine Trivia- masters were Dr. Michael Mueller and Dr. Chris Aakre. Teams comprised of internists from different parts of the state met in small zoom breakout groups to identify answers to medicine trivia over a one-hour session. It was great to connect and play trivia with internists relaxing on their patio, and other happy hour friendly locations. Join us for our next event that will feature resident teams from throughout the state along with internists and medical students. Register to receive a login link.
---
Diversifying the Face of Medicine- Mentors needed for Pre-Med Students
Craig Roth, MD, FACP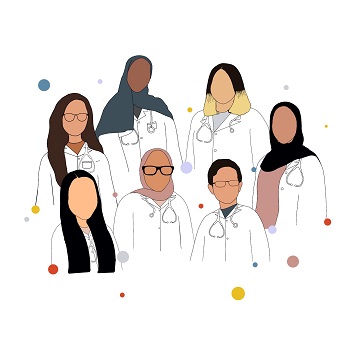 Here is a tangible action that MN-ACP members can take in our own community to build meaningful relationships with minority students and combat structural racism in health care. One of the areas we know is important in creating a more equitable health system is mentoring students in BIPOC communities, with the goal of increasing diversity in our healthcare fields. Patients receive better care when their medical providers reflect their own communities. Knowing that many pre-medical students, especially those from underrepresented backgrounds, may lack access to physician mentors, we aim to address that barrier by building a mentorship program in partnership with the Minority Association of Pre-medical Students (MAPS) at the University of Minnesota and other organizations.
The MAPS-Physician Mentorship Program goal is to develop a meaningful long-term mentorship between pre-med students and physicians. A recent recruitment for physician mentors quickly filled up. You can support this effort with a contribution to: Minority Association of Pre-Medical Students, 126 Coffman Memorial Union, 300 Washington AVE SE, Minneapolis, MN 55455 or Venmo @MAPSumn or follow MAPSumn
The Student National Medical Association is the medical student version of MAPS (Minority Student Association of Premedical Students). This SNMA mentorship program is separate from the MAPS mentorship program, but it has the same goal and mission. The mentees are medical students instead of premed students. The MAPS and SNMA groups work closely together at UMN. If you are interested in serving as a mentor and have yet to sign up, we encourage you to sign up as a mentor using this interest form There are three times more current mentees compared to mentors.
---
Make your voice heard…your comments on ACP Resolutions needed by Feb. 28th
Fourteen (14) resolutions will be heard at the Spring 2021 Virtual Board of Governors (BOG) Meeting. Your comments/support/opposition on any of these resolutions can be submitted via email by Feb. 28, 2021. Resolutions include: 9D1BoC_mcQAvD_BwE
Advocating for Inclusion of High Value Care, Quality Improvement, and Patient Safety in Medical School Curriculum
Defining What Constitutes Proper Use of the Terms "Residency" and "Fellowship" when Referring to Internal Medicine and Subspecialty Training
Supporting the Use of Fentanyl Test Strips as a Measure of Harm Reduction in Opioid Use Disorder
Supporting the Establishment of Safe Consumption Sites as a Harm Reduction Approach for Improving the Health of Individuals Suffering from Substance Use Disorders
Supporting Residents and Fellows Working During Global Emergencies
Updating ACP Policy on Healthcare Rights and Humane Treatment of Incarcerated Persons
Increasing Access to Healthcare for Non-Detained Asylum Seekers Living in the United States
Calling for Increased Research into Period Poverty within the United States and the Repeal of the Tampon Tax
Supporting Mandatory Universal Acceptance of SNAP Benefits for Online Purchases of Groceries and Grocery Delivery
Identifying and Supporting Best Practices for Chapter Advocacy
Studying the Impact of Social Media on Individual and Public Health and Promoting Health through Counseling for Healthier Use of Social Media Platforms
ACP Achieving Carbon Neutrality by 2030
Advocating for Establishment of an ICD-10 Code for Multiple Chronic Conditions
Removing Barriers to Prescribe Buprenorphine for Opioid Use Disorder
Are you interested in preparing a resolution to the ACP? Members must submit resolutions to their Governor and/or chapter council. The deadline for submitting new resolutions to be heard at the fall 2021 Board of Governors meeting is March 26, 2021
---
New Members
Welcome New Minnesota Medical Students to ACP and MN-ACP!
Thirty-eight new medical students have joined ACP and MN-ACP. Welcome to your new training programs in Minneapolis, Rochester and Duluth, MN.
| | | |
| --- | --- | --- |
| Matthew Moberg | Riley Madigan | Alex Kemei |
| Eliza Thompson | Rachel Staebell | Marne Louters |
| Hirotaka Ata | Ainslee Crose | Kristin Chu |
| Tony Larson | Simi Odusanya | Tara Eineichner |
| Michelle Kihara | Kayla Murphy | Vikram Puram |
| Jenna Langer | Hannah Thiry | Paul Strain |
| Jessica Flakne | Ishan Garg | Hannah Cushen |
| Ronald Nance | Shuo Li | Celina Spencer |
| Heidi Wipf | Norman Barrett | Jenny Fournier |
| Benjamin Wils | Rebecca Windschitl | Savannah Seiter |
| Katherine Beck-Esmay | Casey Johnshoy | Keegan McCabe |
| Mazeed Aro-Lambo | Grayson Ashby | Victor Florea |
| Apurv Shekhar | | |
Welcome New Minnesota Resident/Fellows, Affiliates, Transitional Residents and Members!
Forty-one new physicians, and resident/fellows, affiliates, and transitional residents have joined ACP and the MN chapter in the last two months. MN-ACP membership has increased over 2% in January 2021 compared to January 2020. Thank you for your membership and count ACP and MN-ACP as a professional home and resource for you.
| | | |
| --- | --- | --- |
| Maichel Abouelmakarim, MBBCH | Eimad Ahmmad, MBBS | Tori L Bahr, MD |
| Jeffrey A Balke, MD | Luis P Barillas Schwank, MD | Kyle J Baumann |
| Yasser Chebli, MBBS | Fnu Chesta, MBBS | Awani Deshmukh |
| Amanda Effertz, PA | Matthew Eggebrecht | Ahmed Elshaer, MBBS |
| Lacey Gagnon | Siva-Kamal Guntupalli, MBBS | Jessica A Hane, MD |
| Theodore R Hoppe, DO | Ellie T Huynh, MD | Abraham Joseph |
| Kishor Joshi, MBBS | Lehar Khanna, MBBS | Erica M Levine, MD |
| Jens J Lillevold, MD | Rozalina G McCoy, MD | Anne Melzer |
| Staci R Moser, DO | Sakina B Naqvi, MD | Sarah Nelson, MD |
| Trista L Osantoski, MD | Francis Owusu | Shari Phelan |
| Corbin Plooster | Carly Rosenberg, MD | Michael J Schnaus, MD |
| Suganti Shivaram, MBBS | Stephanie Shively | Sidna Tulledge-Scheitel, MD |
| Srinivasa Reddy Vaka, MD | Alvin Varghese, DO | Cynthia L Weisz, MD |
| Vignesh V Williams Palaniappan, MD | Yiyi Yan, MD | |
In Memoriam:
Priscilla Edson Knighton, MD, FACP, Duluth
Members in the News February, 2021
Please send MN-ACP your member news Minnesota.acp@gmail.com
MN-ACP Member profile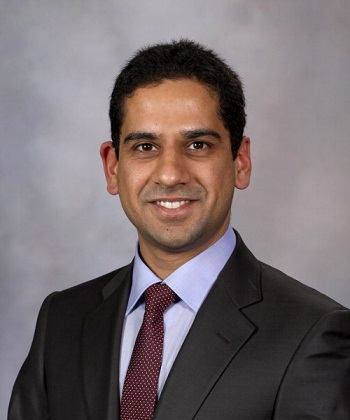 Sagar Dugani, M.D., Ph.D.
Where are you from? I grew up in India and spent most of my life in India and Canada. I have lived in the United States since 2018.
Where did you go to college, medical school, and residency? I completed my MD-PhD education at the University of Toronto, and residency in Internal Medicine at Brigham and Women's Hospital/Harvard Medical School. I served as a Consultant at The World Bank, Washington DC, and worked on health system metrics in low- and middle- income countries. I joined Mayo Clinic, Rochester, in 2018, and currently serve as Research Chair in the Division of Hospital Internal Medicine.
What are a couple of things you enjoy doing in your off-work time? I enjoy travelling, reading, and running (when the weather is nice!!)
What do you enjoy most about being an internist? I enjoy the daily investigative work of an Internist. It is great to work with specialists and provide patients with answers
Do you have a concern (or a few) about our profession? There are troves of medical data and Hospitalists (and other specialists) will have to learn how to integrate large amounts of data, develop analytics, and provide better care to patients, while preserving the human side of medicine and interactions with patients. We need better platforms to share information and collaborate across hospital sites so we can learn from each other!
---
Save the Dates:
Feb. 8-12, 2021- Minnesota Medical Association Advocacy Week at the Capitol Information/Registration MN-ACP is a co-sponsor of these sessions and MN-ACP members can register without charge.
March 11, 2021- Medicine Trivia at 6:30-7:30pm Register
April 29- May 1, 2021- ACP Internal Medicine:2021 virtual medicine meeting Register
Oct. 29-30, 2021- Minnesota Internal Medicine:2021 Scientific Session at the Minneapolis Convention Center
How can we better serve you? Please contact me with questions or thoughts on how the MN-ACP can serve you. David Hilden, MD, MPH, FACP Governor, MN-ACP Minnesota.ACP@gmail.com.