---
---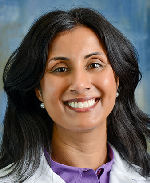 Suja Mathew, MD, FACP, ACP Governor, Illinois Northern
---
Governor Message
Dear Colleagues,
What a fantastic time to be a member of the American College of Physicians! Like many of you, I just had an amazing experience at IM2019. This annual meeting was one that spoke loudly and clearly to both my heart and my soul. It was a meeting during which I was able to connect with many friends from across the globe, learn from colleagues who are experts in their fields, network with individuals in a variety of professional environments, and most importantly rediscover my passion for my profession. I am grateful to ACP leadership for inviting Dr. Vivek Murthy as our opening ceremony guest. He inspired us to remain connected to each other, to support one another as we care for our patients and our community. Like every year, the Convocation was also a highlight. I had the privilege of welcoming 9 of our Northern Illinois members who were inducted into ACP fellowship.
As many of us are making summer plans for time with friends and family, your chapter leadership is continuing to offer a number of local programs and also plan for an outstanding chapter meeting this fall. You will see information about several happenings below. I hope you take the opportunity to come to an upcoming Meet the Governor event, where I look forward to learning more about your interests. Thanks for the privilege of serving you.
Warmly,
Suja Mathew, MD, FACP
---
New Fellows of the American College of Physicians
Congratulations to the new Fellow of the American College of Physicians. The newest Illinois Northern fellows were honored during the Convocation in Philadelphia on April 11, 2019:
Promotion to FACP signifies national recognition of an ACP member's dedication to the internal medicine profession and acknowledges involvement and leadership within your community.
---
ACP Illinois Northern Member, Anwar Jabran Wins ACP/MIT Hackathon at IM 2019!
ACP Illinois Northern is proud to announce Anwar Jabran, ACP ILN Resident Council Member placed 1st at the ACP/MIT Hackathon. Find more information about the Hackathon.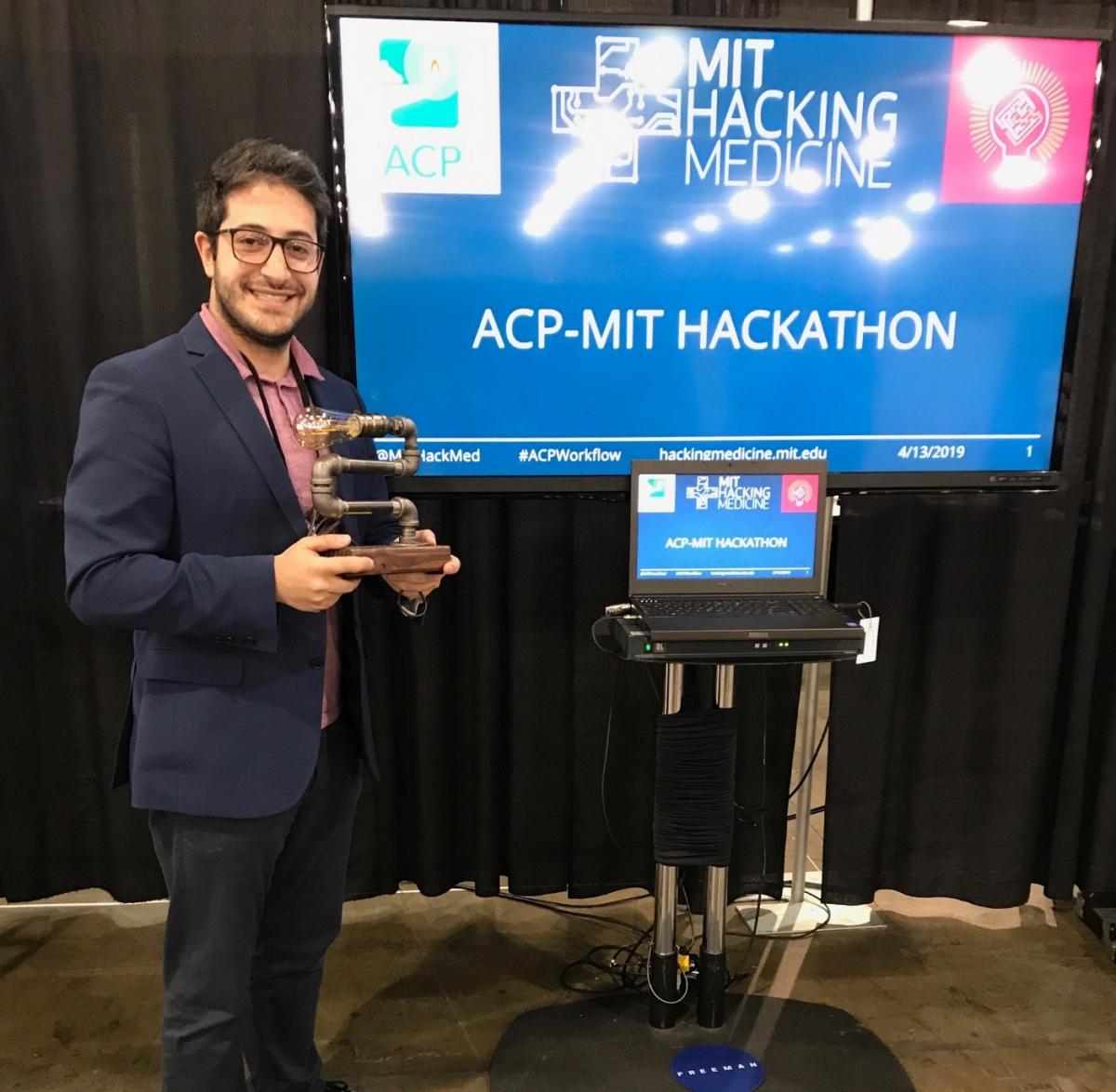 ---
ACP Leadership Day 2019
Illinois had an amazing delegation of members, residents, and students at Leadership Day 2019 in Washington, DC. Thanks to all Illinois Northern delegates, Christiana Shoushtari, Meghna Agarwal, Melanie Ripley, Safeer Shah, Melody Christians, Scott Yen, Nathaniel Meadow, Qusai Alitter, Prachi Jain, and Shilpa Viswanath for advocating for our patients and the practice of medicine!
---
ACP Illinois Northern Chapter wins Chapter Excellence Award
ACP Illinois Northern Chapter received the Chapter Excellence Award during the IM 2019 annual meeting in Philadelphia. The award recognizes ACP chapters that successfully meet the standards for managing a chapter. In order to receive the Chapter Excellence Award, chapters must meet 21 criteria of excellence.
---
ABIM Internal Medicine SEP Module & Meet the Governor
Join us for the 2018* ABIM Internal Medicine SEP Module followed by a reception with the ACP IL Northern Governor on June 5, 2019 at Cook County Hospital. Register here.
*2018 SEP Module is current until the 2019 Modules are released. The 2019 SEP Modules will be offered at the ACP IL Internal Medicine Meeting on Oct. 26, 2019 in Oak Brook.
---
Illinois Internal Medicine 2019
The Illinois Chapter will hold ACP Illinois Internal Medicine 2019 on October 25-26, 2019 at Hilton Hotel in Oak Brook, IL. The registration and brochure will be sent out shortly.
---
Resident and Medical Student Day 2019
Resident and Medical Student Day will be held on October 23rd at the UIC Student Center East. Sponsoring programs UIC, Franciscan, and Advocate Christ are planning an exciting day! If you would like to submit an abstract to the Resident and Student Competition please view the Call for Abstracts.
---
Webinar MKSAP Live Online Study Hall
Join us on Tuesday nights at 8:00 Central! We are continuing to accept attendees. Register Anytime!
Each week our hosts reveal a new "episode" of MKSAP 18, preparing you for boards over the next two years. This is an opportunity to prepare for recertification in a weekly casual, collegial, online setting. It's free for ACP members*, but you must own MKSAP 18.
More information and registration.
---
Advocates for Internal Medicine Network
Do you want to advocate for your patients and for your profession? Join the Advocates for Internal Medicine Network. To learn more, visit here.
The ACP Washington Office provides advocacy support and services to ACP members on a multitude of issues. Learn more about the programs and resources available to you at ACP Advocacy and AIMn.
---
Save-the-Date
Every Tuesday at 8:00 PM Central Time: Webinar MKSAP Live Online Study Hall
October 23, 2019: ACP ILN Resident & Student Day at UIC Chicago, IL
October 25-26, 2019: ACP Illinois Annual Scientific meeting at Hilton Hotel in Oak Brook, IL
April 23-25, 2020: Internal Medicine Meeting 2020 in Los Angeles, CA