You are here
Chapter News
Chapter News
ACP Connecticut Joins Instagram
(September 2022) We have expanded out social media platforms from Twitter and Facebook and have now added Instagram!
Connect with Us!
Twitter: https://twitter.com/ConnecticutACP
Facebook: https://www.facebook.com/groups/ctacp
Instagram: https://www.instagram.com/acpconnecticut/
---
We Request Your Feedback on the Proposed Fall 2022 Board of Governors Resolutions
(August 2022) We would like to request your feedback regarding resolutions that will be considered at the Fall 2022 Board of Governors Meeting. The resolutions have been posted on ACP Online for your review and cover an array of topics such as supporting paid sick leave for U.S. workers, covering insulin pumps under CMS Part B for insulin dependent diabetics, and integrating a health equity framework into methods for developing ACP clinical guidelines.
After considering the intent of each resolution and how it fits with the College's Mission and Goals, please provide your feedback on each resolution and indicate your support or opposition by completing the electronic response form by August 31. Your input will be used as part of testimony on behalf of the chapter.
Thank you for taking time out of your busy schedule to provide comments regarding these resolutions. By providing your feedback on the Board of Governors resolutions, you have helped to shape College policy that impacts the practice of internal medicine. Please visit the chapter's Web site after the Fall 2022 Board of Governors meeting for updates.
Sincerely,
---
Applications Now Open to Apply for the Million Hearts® 2022 Hypertension Control Challenge
(August 2022) The Million Hearts® 2022 initiative is now accepting applications for the Hypertension Control Challenge and encourages ACP members to apply. ACP is a partner in the Million Hearts Campaign, a national initiative that aims to prevent a million heart attacks and strokes by reducing hypertension and implementing evidence-based strategies to improve cardiovascular health.
The Hypertension Control Challenge identifies and spotlights health care professionals, practices, both solo and group, and health care systems that have achieved nationally laudable hypertension control rates. Applicants that have achieved hypertension control rates of at least 80% over a 12 month period are eligible to enter for possible recognition as a Champion. To learn more about the rules and eligibility requirements to become a 2022 Million Hearts ® Hypertension Control Challenge Champion, please visit https://millionhearts.hhs.gov/partners-progress/champions/rules.html. All prospective Champions are required to complete the application form https://hypertension.millionhearts.hhs.gov/.
The submission deadline is September 7, 2022.
---
New Advocacy Resources Available to ACP Members and Chapters
(August 2022) We would like to make you aware of two new advocacy resources available to ACP members and chapters.
Understanding Advocacy and Why We Do It - A Comprehensive Toolkit for Chapters
ACP has created an advocacy best practices toolkit to support engagement in and the efficacy of chapter-level advocacy at the state and federal level. This comprehensive toolkit breaks down the different methods and mediums for advocacy engagement and highlights all the programs and resources offered by ACP to make the most of chapters' advocacy efforts. This toolkit is only accessible to ACP members.
Reproductive Health Toolkit Now Updated
ACP's toolkit for chapters to utilize in navigating issues surrounding abortion rights and related policies in their states following the overturning of Roe v. Wade has been updated. The toolkit now includes sample letters that chapters can use to advocate with state officials and information on recent federal activity.
For questions regarding these toolkits, please submit all requests through this questionnaire to ensure we can track inquiries and respond in the most timely and efficient manner."
Are you a member of the Advocates for Internal Medicine Network (AIMn)? Learn more here.
---
Congratulations New Connecticut Chapter Fellow
Radhika Chaudhary, MBBS FACP
(July 2022) Congratulations to the Connecticut Chapter's newest Fellow. Fellowship in the College is an honor. Being an FACP® is a distinction earned from colleagues who recognize your accomplishments and achievements over and above the practice of medicine. The most important considerations for ACP Fellowship are excellence and contributions made to both medicine and to the broader community in which the internist lives and practices.
---
BOR Action on Spring '22 BOG Resolutions
(June 2022) A summary of Board of Regents (BOR) actions on resolutions debated at the Spring 2022 Board of Governors (BOG) meeting is now available. Resolutions initiated by ACP members and endorsed by a chapter council and the BOG become ACP policy when adopted by the BOR.
If you have an idea you'd like to suggest to ACP, consider submitting a resolution to our chapter.
---
Patrick G. O'Connor, MD, MPH, MACP and Gerald I. Shulman, MD, PhD, MACP Advance to ACP Mastership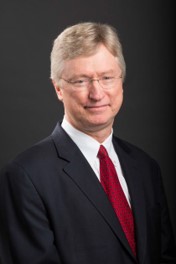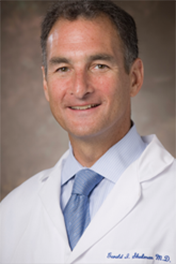 (November 2021) ACP Bylaws state that Masters shall be Fellows who have been selected because of "integrity, positions of honor, impact in practice or in medical research, or other attainments in science or in the art of medicine." Masters must be highly accomplished persons demonstrating impact in practice, leadership, or in medical research.
The first Mastership in the College was presented in 1923 to Dr. James M. Anders, who served the College as President for two terms. He was recognized for extraordinary service to the College and for being one of the most outstanding internists and medical teachers of his day.
CONGRATULATIONS TO Drs. O'Connor and Shulman!