---
---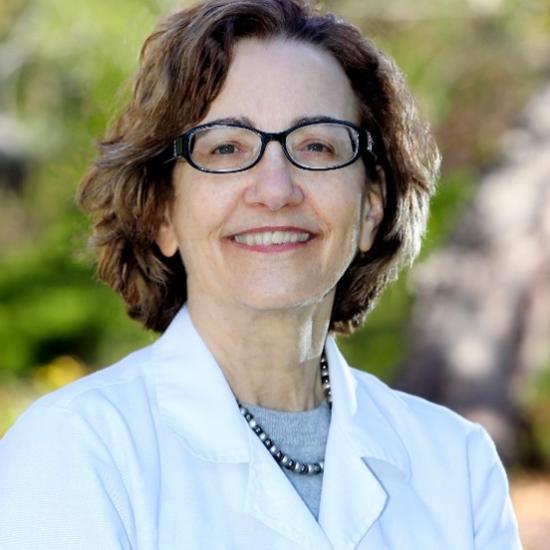 Ruth E. Weissberger, MD, FACP, ACP Governor
---
Governor's Message
Dear CT ACP Colleagues:
It's been a busy spring for our chapter, beginning with the annual ACP Internal Medicine Meeting last month in San Diego. As always, the meeting offered a wealth of scientific sessions along with resident and student abstract competitions, the Doctor's Dilemma final rounds, and many opportunities for connecting and networking. I had the honor of celebrating several new ACP Fellows from Connecticut at the convocation ceremony. The chapter also hosted a Connecticut ACP members reception, and it was great to see colleagues from all career phases, medical students and residents through advanced-career physicians, from across our state. A new event at the meeting this year was an IMG meet and greet reception, co-sponsored by our chapter. It was a great success, and complimented the work we're doing to establish an IMG Council in the CT chapter.
Just this week, members of our Health and Public Policy Committee traveled to Washington, DC to participate in ACP Leadership Day. This annual event is an opportunity to meet with members of Connecticut's congressional delegation to advocate for legislation that will improve the health of our patients. Please see below the specific bills we discussed at our meetings. Our group of advocates included HPPC Co-Chairs Ben Cherry and Anthony Yoder, Marilyn Katz, Eric Schwaber, Katie Norman, and Olivia Brooks. I'm very pleased to note that Dr. Anthony Yoder was honored by ACP with a Special Recognition as Advocate for Internal Medicine, highlighting his work giving testimony in Hartford, writing op-ed pieces, and serving on the CT Health Cabinet, an advisory board to the Office of Health Strategy.
Planning for our in-person annual meeting on October 20th at the Aqua Turf in Southington is underway. Drs. Diana Sewell and Naseema Merchant have lined up a wonderful program, and we've shared some exciting updates below. We'll send out the registration link for abstracts shortly, and look forward to an excellent array of submissions again this year.
I hope you will review this edition of our newsletter and check out many of the ways CTACP is engaged, highlighting the contributions of our colleagues and serving as a voice for our profession.
I am continually proud of how involved many of you are in our organization, both locally and at the national level. All of these efforts are critical to advancing the goals of the profession and serving the needs of our patients. If you are not yet involved in CT ACP but would like to be, please don't hesitate to reach out to our Executive Directors, Lisa Winkler and Tricia Dinneen Priebe, at lisa@grassrootsct.com
Sincerely,
Ruth
---
Advocacy
We participated in ACP's annual Leadership Day on May 24, meeting with the CT congressional delegation to advocate for legislation that will improve the health of our patients. This year we discussed bills that relate to 4 areas of concern: 1) reforming unfair step therapy ("fail first") policies to improve patient care and reduce administrative burden; 2) addressing the impending national physician shortage by increasing the number of Medicare-funded residency positions; 3) reducing the debt burden on residents by allowing them to defer interest on medical school loans while in residency; and 4) increasing access for patients by reforming Medicare and Medicaid reimbursement.
The Chapter's Health and Public Policy Committee, under the leadership of Drs. Ben Cherry and Anthony Yoder, has been tagged to serve on the steering committee of the CT Coalition for Climate Action. The steering committee includes, among others, Save the Sound, Sierra Club, Environment CT, CT League of Conservation Voters, CT Law Foundation, and the Nature Conservancy. Connecticut is not on track to meet its obligations to reduce greenhouse gas emissions. This group was organized to strengthen the state's climate law, the Global Warming Solutions Act, to reflect the urgency of the climate crisis, ensure accountability, and put Connecticut back on the path to fulfilling its commitments. To learn more about the coalition, visit the website at www.climateactionct.org.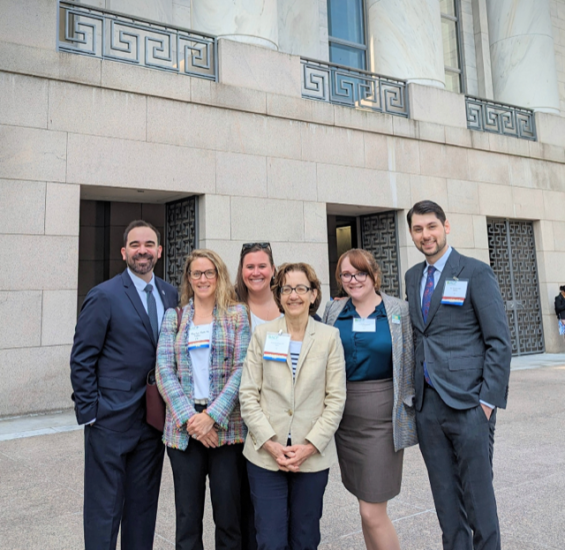 ---
Annual Meeting Update
The CT ACP Annual Scientific Meeting 2023 will be held in person this year on Oct. 20th at the Aqua Turf Club in Southington. We're excited to announce that the keynote will be a conversation between ACP national president, Dr. Omar Atiq, and CT State Senator Saud Anwar, pulmonologist and chair of the Public Health Committee of the Connecticut General Assembly, on civic engagement, advocacy, and leadership by physicians.
Additional sessions will include:
Clinical Updates in GI
Obesity: Disease or Symptom, An Evidence Based Approach
Refugee Health for Internists & Hospitalists
A Point of Care Ultrasound Course
And more….
As always, we'll need volunteers to serve as judges for the resident and medical student abstract competition. Please contact Dr. Shaheena Shan if you are interested at shaheena.shan@hhchealth.org
---
International Medical Graduates
CT ACP has hosted three focus groups of IMGs at different career stages, identifying priorities and issues to inform the development of an IMG Council in the chapter. We've had productive conversations and noted a great deal of enthusiasm for establishing the council.
CTACP also helped to spearhead an IMG Meet & Greet at the ACP meeting in San Diego. We joined several other chapters in cohosting a well-attended and successful event. We look forward to more opportunities to engage our IMG members and support their involvement in ACP both in Connecticut and at the national level.
---
ACP Meeting Wrap-Up
We've shared some pictures from the ACP meeting in San Diego, below. Please join me in congratulating CTACP members who advanced to fellowship at the meeting, including Dr. Yuliya Riat, Dr. Medhat Ghaly, and Dr. Zhenxiang Liu.
I hope you will also join me in congratulating our Doctors' Dilemma Team from Bridgeport Hospital Internal Medicine. They played a great game and represented our state well in the competition. The team from Bridgeport Hospital included Sefah Sarpong, Fabricio Webber, Arya Perumangote, and Karthik Muralidharan.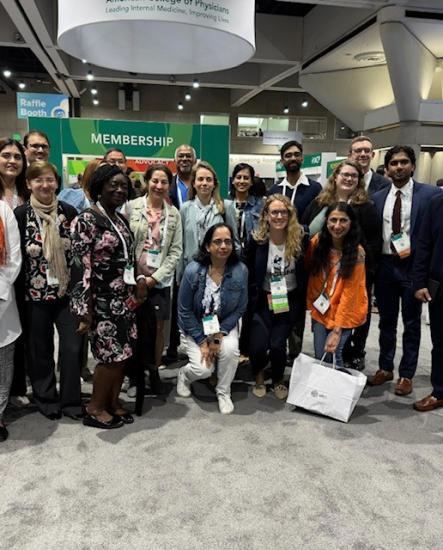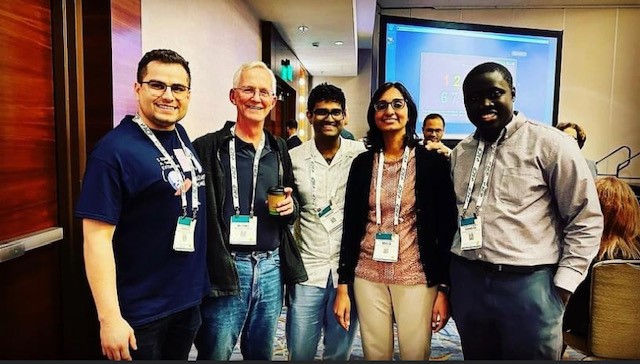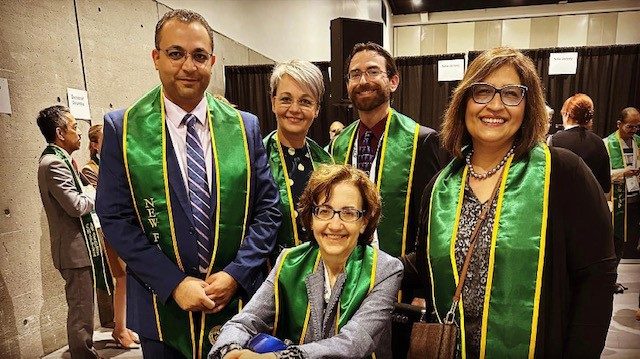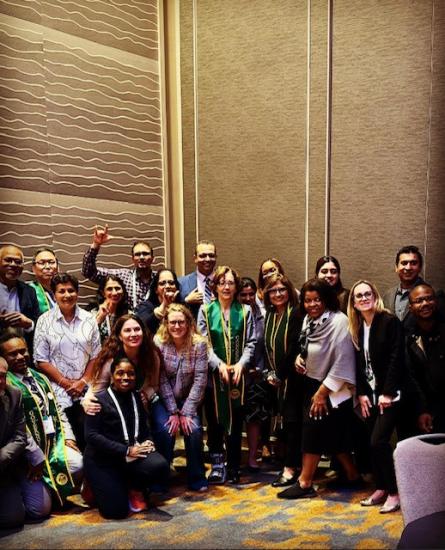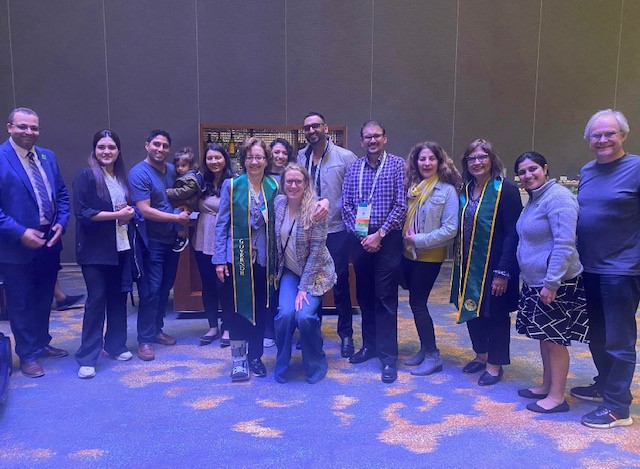 ---
Awards
I am delighted to announce the 2023 Internal Medicine Resident Award recipients. This $500 award honors medical students with outstanding academic achievement and community service who are going on to internal medicine residency in Connecticut. The 2023 awardees are:
Kunal Potnis, M.D.-Yale University School of Medicine
Laura Ibanez, M.D.-Frank H. Netter School of Medicine, Quinnipiac University
Jeremy Doucette, M.D.-University of Connecticut School of Medicine
---
I Raise The Rates
I Raise the Rates is a national ACP program to increase adult vaccination rates. Our chapter participated in the program this year, hosting a virtual Grand Rounds, "How to Increase Vaccination Rates Without Alienating Patients." A link to the program will be shared with CT ACP members shortly.
As part of the program, ACP also provides educational information on vaccines and new resources from public health partners, educational opportunities, and a selection of media articles related to immunization. For more information, please check out the recent newsletter here.