You are here
Governor's Welcome
Governor's Welcome
Governor's Welcome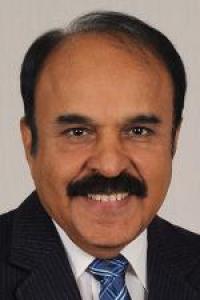 Welcome to the website for the India Chapter of the American College of Physicians (ACP).
The American College of Physicians (ACP) is a diverse community of internal medicine specialists and subspecialists united by a commitment to excellence. Internists apply scientific knowledge and clinical expertise to the diagnosis, treatment, and compassionate care of adults across the spectrum from health to complex illness. With 163,000 members in countries across the globe, ACP is the largest medical-specialty society in the world. Over 14,000 members reside outside of the U.S.
ACP came to India in 2012 and the Indian Chapter was established in January 2015. Today it is one of the fastest growing international Chapters. As on date we have 596 members – 2 Masters; 176 Fellows; 258 full members; 15 Resident/Fellows-in-training; 13 Physician Affiliate members and 132 Medical Student members. Since membership is free for medical students studying in medical colleges approved by the World Directory of Medical Schools (refer http://www.faimer.org/resources/world-directory.html) I request ACP members in India who engage with medical students to encourage them to register as members today.
ACP is known for excellence in our educational offerings. Members access free and discounted tools that help you stay up to date whether you're teaching or expanding your knowledge base for your practice.
ACP and Annals of Internal Medicine are using social media more than ever to communicate and share information relevant to internal medicine. ACP's online Special Interest Groups offer physicians an opportunity to share experiences, questions and solve with their peers. Do download the apps from the App Store.
It is our endeavour to more than double our membership in India in this financial dues year. This will not be possible without the support of each member. Refer a Colleague and earn significant discounts on your membership dues and a chance to win a grand prize to IM2019. For more details visit https://www.acponline.org/membership/recruit/.
As you are aware the Chapter is hosting the 2nd ACP India Chapter Congress – Medicine 2017 in association with Max Healthcare from 12-13 August, 2017 in New Delhi. Details of the venue, registration and scientific program are posted on the Congress website http://acpchapterindia2017.com/. We expect more than 500 physicians from across India. Register before 31 May, 2017 to avail the early bird rates.
Suggestions regards increasing the visibility and outreach of the Chapter are welcome. You can write to me at governoracpindia@gmail.com.
We hope that you will visit this site frequently and enjoy its contents.
Sincerely,
B.A. Muruganathan, MD, FACP
Governor, ACP India Chapter