Coaching Resources for Well-being Champions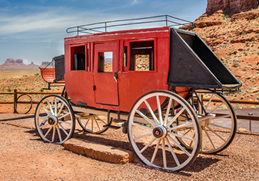 The Institute of Coaching at McLean, Affiliate of Harvard Medical School—among other institutions that promote evidenced-based approaches in coaching—recognizes and promotes the value, efficacy, and impact of coaching to facilitate progress toward change and transformation goals for individuals, groups, and organizations.
In her article, Dr. Kerri Palamara reminds our Champion community that the Well-being Champion training equipped us with coaching skills including listening to understand, reflecting on what you heard, and asking powerful questions. In this issue of I.M. Thriving, we include coaching resources and networking opportunities to support you in your Well-being Champion activities.
We look forward to hearing from you! Please e-mail acpwellbeing@acponline.org with your thoughts and suggestions for newsletter topics and features.
Check out the links below for resources you can use for yourself and others:
Please join us on Twitter at #dontworryalone, #physicianwellbeing. Post in your ACP Champion forum and/or WBC Slack and reach out to us any time at acpwellbeing@acponline.org.
Sincerely,
Your ACP Well-being Team
---
Please log your Well-being Champion activities in your new and improved Well-being Champion Activities Tracker!