In a packed room filled with people who had traveled from all over New York State, the Senate health committee meeting began in the Albany capitol building. As a fourth-year medical student and an intern at the New York Chapter of the American College of Physicians, it was my first time attending a meeting there. Bills for discussion included a consent requirement for pelvic examinations conducted under anesthesia in addition to a host of other issues. I introduced myself to the person standing next to me and quickly found that he was there as a supporter of the antivaccination movement. After telling him my role and the reason for my being there, I sensed the warmth he had previously displayed dissipate and focused my attention toward the proceedings.
Antivaccination advocates—liberals, conservatives, and Orthodox Jewish members of the community—were waiting to speak to senators, but an announcement at the start of the meeting sent a collective groan through the crowd. The bill eliminating nonmedical exemptions in New York State would not be on the agenda. Other issues were discussed and voted on, and, as the meeting concluded, a crowd gathered to speak to co-sponsors of the bill. I heard claims from these constituents that measles had been beneficial for the children of those who had chosen to not have their children vaccinated, that getting sick was a coming-of-age rite, and that they were afraid that the vaccine ingredients were not in keeping with their religious beliefs. Others claimed that vaccines were ineffective. The message that came across to me as a budding medical professional was all too clear: Misinformation had spread and was rampant.
Recent outbreaks in Rockland County, Orange County, and New York City have contributed to the largest measles outbreak in New York State since the eradication of this disease in 2000. New York State law currently requires all children to receive immunizations for poliomyelitis, mumps, measles, diphtheria, rubella, Haemophilus influenza B, and varicella. The law in New York provides an exemption from the immunization requirements if a physician certifies that the immunization may be detrimental to the child's health or based on religious objections.
A few weeks later, on a call with the Centers for Disease Control and Prevention, there was discussion about curtailing the measles outbreak that was on verge of ballooning to epidemic proportions. A discussion with an infectious disease physician about Orthodox Jews, a population disproportionately affected by the crisis, revealed the true nature of the issue. Serving in his capacity as a rabbi, he had learned in talks with hundreds of Jewish physicians and religious leaders that antivaccination information was being spread by a small segment of the Orthodox Jewish population. Pamphlets with misinformation were circulating in communities that were isolated. The problem was not one unique to an Orthodox Jewish population. Misinformation that was being spread through both online social media and physical brochures contributed to the same problem for groups of varying religious affiliations and cultural backgrounds: People were not allowing vaccine administration for their children.
Based on the call, decisive action would need to be taken by city and state officials, and medical societies would be the driving force for the efforts. What was the best method to prevent the spread of such misinformation? One proposal was to work with members within these communities to promote the spread of accurate information and community initiatives to encourage vaccinations during large gatherings due to cultural or religious reasons. I was involved in posting information on our website in Yiddish that could be distributed to medical providers and rabbis. This effort would provide accurate medical information that would be culturally relevant to the people directly affected by the measles crisis. Other key points highlighted how communication with members of medical organizations regarding the issue could spread further awareness and spawn decisive action on education, vaccination efforts, and legislation.
Vaccinations can reduce the severity of illness and decrease the likelihood of spread to other people. Ensuring that enough of the population is immune to a contagious disease through vaccination is important to protect those who are not medically eligible for certain vaccines, such as infants, premature babies, people with allergies to vaccine ingredients, pregnant women, and immunocompromised persons. Studies have shown the impact of a state's nonmedical vaccination exemption policy and the profound effect it can have on the health of communities. Lax state exemptions have been shown to increase the risk for an outbreak of a contagious disease. A report performed by the American Academy of Pediatrics also found that the magnitude of outbreaks decreases by 50% when these nonmedical vaccination exemption policies are strengthened. Such research shows the potential public health consequences of legislation and the marked impact that physicians can have on health through the legislative process.
After the conclusion of my internship, I attended the New York Chapter of the American College of Physicians Lobby Day in Albany, where 10 physicians and the staff of the New York Chapter spoke to members of the New York Assembly and Senate. There were several legislative priorities, but the most pressing and immediate issue was nonmedical exemptions for vaccinations. In our meeting with the senators and members of the assembly, several questions came to light about vaccinations. Constituents had called their representatives and voiced concerns about vaccine safety and efficacy; these legislators' offices were also inundated with angry phone calls about this issue.
As the day progressed, I felt as though we were making headway. We reiterated the message for the day that vaccines are safe, effective, and proven. The same message was relayed to representatives who expressed hesitancy to support the bill, as well as to those who already expressed their support. At noon, a press conference was conducted by New York Senator Hoylman and Assemblyperson Dinowitz. At this meeting, the representatives from upward of 20 medical societies were all in favor of supporting the elimination of nonmedical exemptions for vaccination.
The significance of this event where so many players from different facets of medicine had united on a single issue did not go unnoticed. Representatives from the Medical Society of the State of New York, the New York Chapter of the American College of Physicians, and the American Academy of Pediatrics and the state representatives themselves spoke on the issue. A neonatologist from the American Academy of Pediatrics spoke about how the neonates he cares for on a daily basis rely almost entirely on herd immunity as their protection against infection.
To add to all the medical expertise, patient advocacy groups also spoke. One particular patient advocate was a registered nurse whose daughter had been diagnosed with bacterial meningitis and died right before her high school prom. Her daughter had received the vaccination for bacterial meningitis. However, the vaccine for Haemophilus influenza B had not yet been developed at the time of her daughter's diagnosis. As a mother and a nurse, she had given her daughter the best shot at life by protecting her through vaccinations. Unfortunately, her daughter had been born 2 years too early. She was unable to receive protection against Haemophilus influenza B and died of meningitis as a result. This mother used her daughter's story to spread information that could potentially save the lives of other children.
Clinical trials, data-driven practice guidelines, and evidence-based medicine guide clinical practice and are the cornerstone of modern medicine. However, in the public sphere, what matters is perception of issues and stories. Patient stories can give birth to legislation, affect clinical practice, and have a profound impact on public health.
Several times throughout the course of my internship, I learned how certain issues in medicine were addressed through bills in the legislature simply because a constituent brought them to their legislator's attention. In the face of an extremely vocal minority that is in constant contact with its legislators, decisions about public health and vaccinations can be swayed by uninformed questions and phone calls that can raise doubt in legislators' minds. Physicians have a responsibility to advocate not only for their patients but also for public health to ensure that disease and the subsequent suffering that it causes can be prevented. In our meetings with legislators, we were able to provide them with facts and evidence-based medicine and answer questions they had. Establishing and maintaining such relationships can enable physicians to continue to advocate for public health. I believe that such advocacy by physicians can continue to improve the health of this nation.
References
Andre FE, Booy R, Bock HL, et al. Vaccination greatly reduces disease, disability, death and inequity worldwide. Bull World Health Organ. 2008;86:140-6. [PMID: 18297169]
Whittington MD, Kempe A, Dempsey A, et al. Impact of nonmedical vaccine exemption policies on the health and economic burden of measles. Acad Pediatr. 2017;17:571-6. [PMID: 28286295] doi:10.1016/j.acap.2017.03.001
Zucker H, Ruppert P, Blog D. Measles review for providers: responding to New York State's largest outbreak since measles elimination. 28 November 2018. Accessed at www.health.ny.gov/publications/2170/docs/2018-11_presentation_for_providers.pdf on April 15,2019.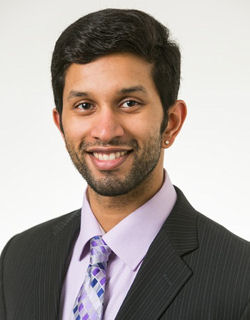 Rasan Cherala, MD
Brown University
Internal Medicine Program, PGY2
Back to the October 2020 issue of ACP IMpact