As one academic year ends, another exciting one begins. The 2020–2021 academic year was full of unprecedented twists and turns for trainees at all levels, who had to adapt to virtual coursework, clerkships, and residency interviews because of the ongoing COVID-19 pandemic. The ACP Council of Student Members (CSM) encountered its own challenges unique to a pandemic year; however, these challenges were met with creative solutions, and we managed to stay productive.
As an introduction (or reintroduction) to the CSM, we are a group of 12 medical students from across the country who are passionate about internal medicine and ACP Medical Student Members. Our group consists of a chair, vice chair, and 10 at-large members. Our charge is to respond to requests from the ACP Board of Regents, committees, and staff for review of programs, products, and services that impact medical students and medicine at large. We specifically advise the ACP Board of Regents and Board of Governors on:
Promoting internal medicine as a career
Increasing the value of ACP membership to medical students
Strengthening chapter- and medical school–level activities (particularly through the Internal Medicine Interest Group Sponsorship Program)
Aligning Council activities with the College's Strategic Plan
Highlights from the CSM's work over the past year include hosting webinars addressing the residency application process during the pandemic for U.S. medical students and international medical graduates, proposing ACP policy addressing medical student mental health, and drafting position papers for the College on such important matters as disparities and discrimination in education as well as many CSM Spotlights in ACP IMpact covering topics from medical student resilience during COVID-19 to lessons learned while applying to residency. Most recently, the CSM participated in ACP's Virtual Leadership Day and worked with ACP staff and the Council of Resident and Fellow Members to host the College's first-ever Medical Student and Resident/Fellow Member–focused meeting: Future I.M. Experience.
Building on the CSM's successes and momentum built over the past year, we look forward to continuing to serve ACP and the Medical Student Members we represent over the next year. This year, the CSM is under the strong leadership of: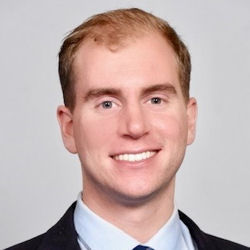 Chair of the Council of Student Members and Ex Officio Member of the ACP Board of Regents
Renato is an MD-PhD candidate in the immunology graduate program at the University of Texas Medical Scientist Training Program at Houston, a dual-degree program of The University of Texas McGovern Medical School and MD Anderson Cancer Center UTHealth Graduate School of Biomedical Sciences. He studies the effects of tumor metabolism on the immune microenvironment and immunotherapy resistance in mouse models of melanoma brain metastasis. He is originally from Barrington, RI, and he received a bachelor of science degree in biology and chemistry minor with significant coursework in classics from Davidson College in 2015. Before medical school, Renato was a Clinical Research Assistant at Levine Cancer Institute in Charlotte, NC. Renato has served as the President of his medical school's Internal Medicine Interest Group, a member of the ACP Education Committee, the Vice Chair of the ACP CSM, and an ex officio member of the ACP Board of Governors. Renato's professional interests include medical oncology, immuno-oncology, health and science policy, and science communication. His personal interests include running, indoor cycling, traveling, and playing with his dog "Bae."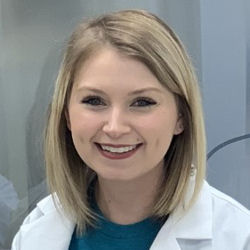 Amanda L. Collar
Vice Chair of the Council of Student Members and Ex Officio Member of the ACP Board of Governors
Amanda is an MD-PhD candidate at the University of New Mexico School of Medicine. She is currently working on her dissertation research, which focuses on engineering an efficacious prophylactic vaccine for urogenital Chlamydia trachomatis infection using a virus-like particle vaccine platform (supported by an NIH F30 predoctoral fellowship). Before entering the dual-degree program, Amanda completed her bachelor of science degree in biology and minor in government at New Mexico State University, followed by a 2-year postbaccalaureate at the National Institute of Allergy and Infectious Diseases (NIH) in Bethesda, Maryland. Amanda has served as a member of the ACP Diversity, Equity and Inclusion Committee and on the ACP Advocacy Curriculum Workgroup. Amanda is also currently serving as the Health and Public Policy Chair for the New Mexico ACP. Her professional interests include infectious diseases, immunology, health policy and advocacy, women's health, scientific communication, and justice, equity, diversity, and inclusion (JEDI). Amanda's personal interests include traveling, reading fiction and autobiographies, and indoor cycling.
Back to the June 2021 issue of ACP IMpact