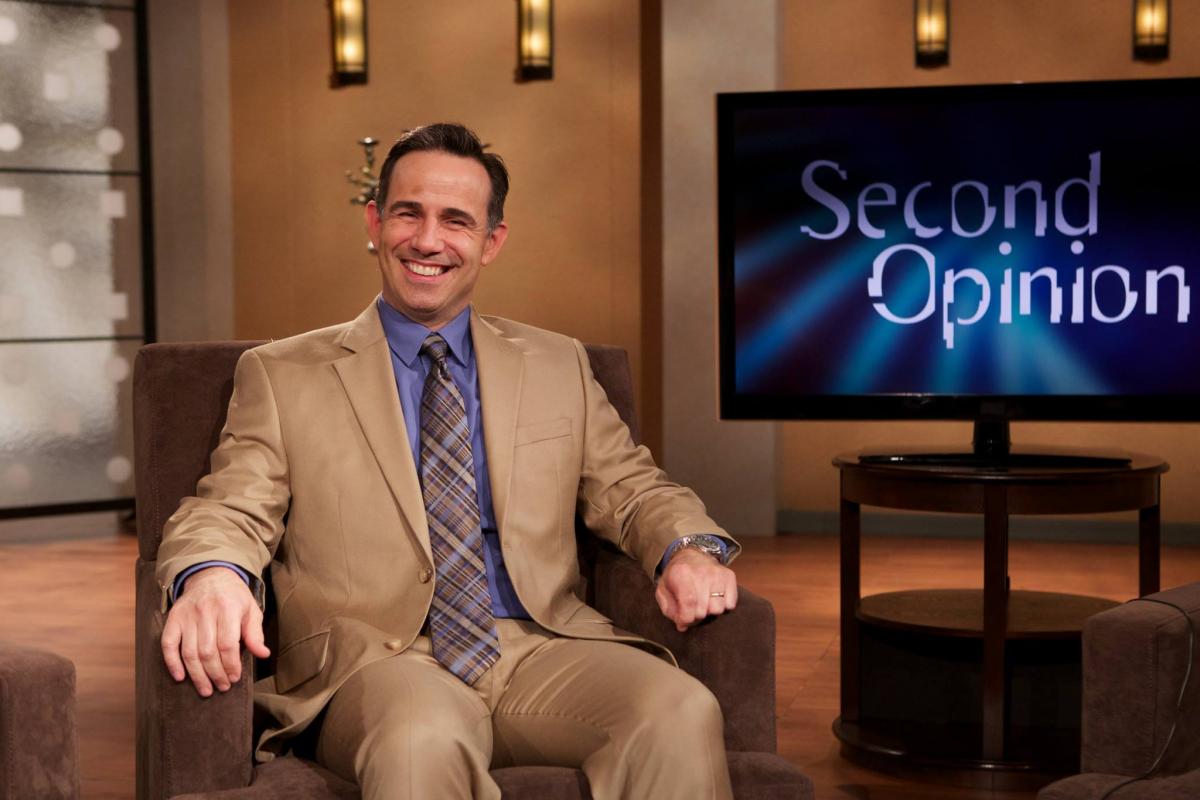 Louis J. Papa, MD, FACP
— OCCUPATION —
Professor of Clinical Medicine, University of Rochester (NY) Medical Center

— MEDICAL SCHOOL —
State University of New York at Stony Brook School of Medicine

— RESIDENCY —
Strong Memorial Hospital, Rochester, NY

Dr. Louis J. Papa is one of those familiar people. You're sure you've seen him somewhere, but you just can't quite place him. Maybe in yoga class? And then it dawns on you.
"I've been on TV for 16 years now, on a PBS program that's produced in Rochester called 'Second Opinion.' It's a panel-based approach to discussing a patient on-air and we talk about their issues and health concerns in a broader sense to try and educate the public," says Dr. Papa, a professor of clinical medicine at the University of Rochester (NY) Medical Center.
The show's chief medical advisor knew Dr. Papa from their work advising an insurance company. "He knew I didn't have a problem giving my opinion in the meetings and told me he thought I'd be good on the show," he says with a laugh.
All of the people I came in contact with during internal medicine rotations were wonderful teachers. They were really interested in the science of medicine and trying to figure out problems and they were very concerned about their patients.
But before Dr. Papa agreed to appear, he wanted to make sure internal medicine got its due on the show. "I told the producer I would only do it if they made sure that primary care is not sitting in the background, like some referral service, and they put primary care on an equal level with specialists. And that's what they've been doing all these years." He has appeared on more than 100 episodes of the show, which is available all over the country as well as PBS International.
"They bring on specialists from all over the country. They typically have two primary care doctors on the show who they rotate. There are familiar faces who play an advocacy role and a directive role, just like primary care does, and provide that from season to season," he says. The show, recorded in front of a studio audience, recently had former Olympic diver Greg Louganis on to discuss HIV. "It was a very positive show about all the breakthroughs that have been made in HIV over the decades," says Dr. Papa.
A career that almost wasn't
Dr. Papa's career in internal medicine almost never happened. At first, he thought he'd be a heart surgeon. And he was very close to becoming an oncology researcher. But it was his internal medicine rotations in medical school that convinced him to become an internist.
"All of the people I came in contact with during internal medicine rotations were wonderful teachers. They were really interested in the science of medicine and trying to figure out problems and they were very concerned about their patients. From my personal point of view, it was the most scientific out of all the specialties that I did," he recalls.
Dr. Papa was chief resident at St. Mary's Hospital in Rochester just prior to starting his oncology fellowship. "Dr. Brendan Reilly was the chief of medicine at St. Mary's. He really turned me on to primary care. He showed me how primary care is not the referral business and that the care of the patients over the long-term was the way to go." By then, Dr. Papa was sold on internal medicine. "It was difficult to make a change like that. But I don't even look back now," he says.
He grew up in North Babylon, NY, on Long Island, the fifth of seven children. There were no doctors in the family, so it was his natural curiosity that nudged him toward medicine. "I really loved science. When I was in high school, I was taking biology and I decided I wanted to be a doctor," he says.
ACP's value for all
Dr. Papa got involved with ACP when he was a medical student. He says the chair of medicine at Nassau County Medical Center, Dr. Shah, talked to the medical students about the importance of making sure that physicians have a voice in patient care and in the direction of health care. "He advised us back then as medical students that you should join ACP if you're going into internal medicine. And I've been a member ever since."
He values ACP's scientific approach. "ACP is probably the most honest medical association. Very often ACP will make recommendations or statements that seem completely counterintuitive to what you think an advocacy organization would do. They're always looking for the best evidence-based way to approach medical problems and public health issues."
Dr. Papa says ACP has something for everyone, no matter where they are in their medical career. "The meetings and education tools that they have early on are very meaningful to evolving new doctors. And as you get older, the advocacy, so you can continue to practice the way you want to practice, is extremely valuable."
Internal medicine has always been the foundation of good medical care. It's like the foundation of a house. You don't really see it, but if it's not there, it falls down.
He stays extremely busy when not working with patients and medical students. Dr. Papa is on the board of the local Blue Cross-Blue Shield insurer. He also chairs a $250 million foundation that provides grants for the underprivileged and underserved areas to try to improve health status and health care. He is vice chair of the New York State Board of Medicine and soon will become the director of professional licensing and credentialing for the University of Rochester.
A black belt and yoga, too
And he makes time for karate and teaching yoga. "I'm a certified yoga instructor and have been for 10 years. And I'm a third-degree black belt in karate. One actually led to the other. I had been taking martial arts for about 15 or 20 years and I was at the gym and one of my buddies was saying he had just taken a Pilates class and said it was really hard. I thought, 'how hard could it be?' Just shows what I know," he says.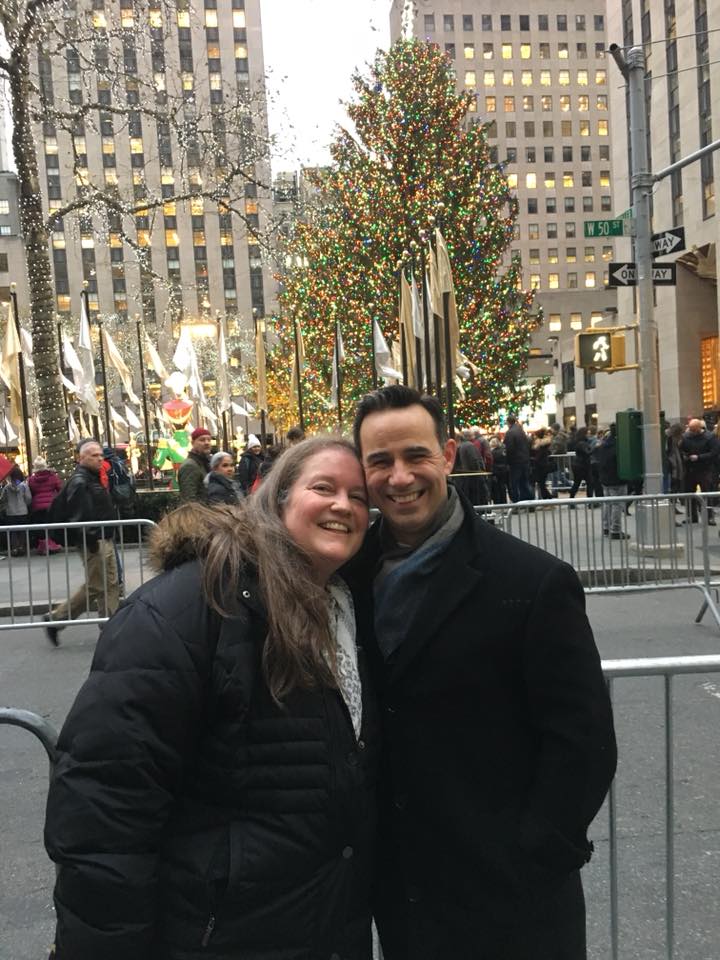 "I took a yoga class, because I figured yoga and Pilates were the same thing. And it was incredibly difficult. But I thought it was a nice addition to my exercise regimen and I added yoga classes to my other exercise routines to help with my flexibility." He said the instructor told him about a seminar on becoming a yoga instructor that would give him a better understanding of the discipline. He completed all of the certifications and has been teaching ever since.
Dr. Papa and his wife of 30 years, Susan, moved to Rochester from Long Island immediately after their honeymoon so he could start his residency. "I love my community. Rochester is a wonderful medical community that's very supportive." They have three children–twin sons who are 27 and both pursuing PhDs and a daughter, 23, who is with AmeriCorps helping the uninsured and underinsured and immigrants.
For Dr. Papa, one of the most important things about ACP is the way the College supports his ability to practice medicine. "Internal medicine has always been the foundation of good medical care. It's like the foundation of a house. You don't really see it, but if it's not there, it falls down. You have to be attuned to chronic care and ongoing relationships with patients. Internal medicine is uniquely designed for that."
Back to the June 2019 issue of ACP IMpact
More I.M. Internal Medicine Profiles