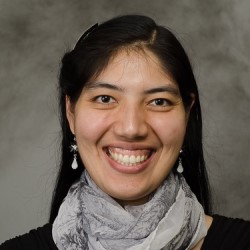 Rita Kaur Kuwahara, MD, MIH
— OCCUPATION —
United States Senate Congressional Health Policy Fellow and Primary Care Internal Medicine Physician

— MEDICAL SCHOOL —
University of North Carolina at Chapel Hill School of Medicine
What is your current position?
I am the 2022-2023 Asian Pacific American Institute for Congressional Studies Congressional Health Policy/STEM Fellow placed in the U.S. Senate.
Where did you attend medical school?
I attended the University of North Carolina at Chapel Hill School of Medicine. During that time, I served as the 2016 ACP National Medical Student Health Policy Intern in Washington, DC.
Why did you choose to become a physician?
I became a physician to address the health needs of my patients and community and to work to end our nation's health inequities.
What field of internal medicine did you select and why?
Primary care internal medicine and health policy—I selected this field so that I can form partnerships with my patients to collaboratively listen to and address my patients' health needs, empower my patients, and work to end systemic health inequities by developing policies that better address my patients' and community's health and social needs at a local and national level. I also firmly believe that representation matters and chose to pursue policy and advocacy to ensure my community has a seat at the table and diverse voices are heard each time important decisions are made.
Please describe a typical day in your practice.
As a Congressional Fellow in the U.S. Senate, this year I am using my expertise as a primary care internal medicine physician to work on health care legislation and address national health policy issues on Capitol Hill.
What are some of your special interests professionally?
Access to affordable medicines and health care, health equity, social determinants of health, Asian American and Native Hawaiian/Pacific Islander American health, building a pathway for future leaders.
What are your interests and hobbies outside of medicine?
Traveling, theatre, civic engagement, writing.
What advice would you like to share with medical students or what do you wish someone would have told you while you were in medical school?
Always do what you love, never forget to be yourself, and always speak up for what's right.
Which talent would you most like to have?
The ability to simultaneously be in multiple places.
If you could change one thing about yourself, what would it be?
The ability to effortlessly pick up new languages.
What is your most treasured possession?
My passport, which allows me to see family and explore the world.
What is your motto?
Embrace simplicity and enjoy the journey.
Back to the April 2023 issue of ACP IMpact
More I.M. Internal Medicine Profiles