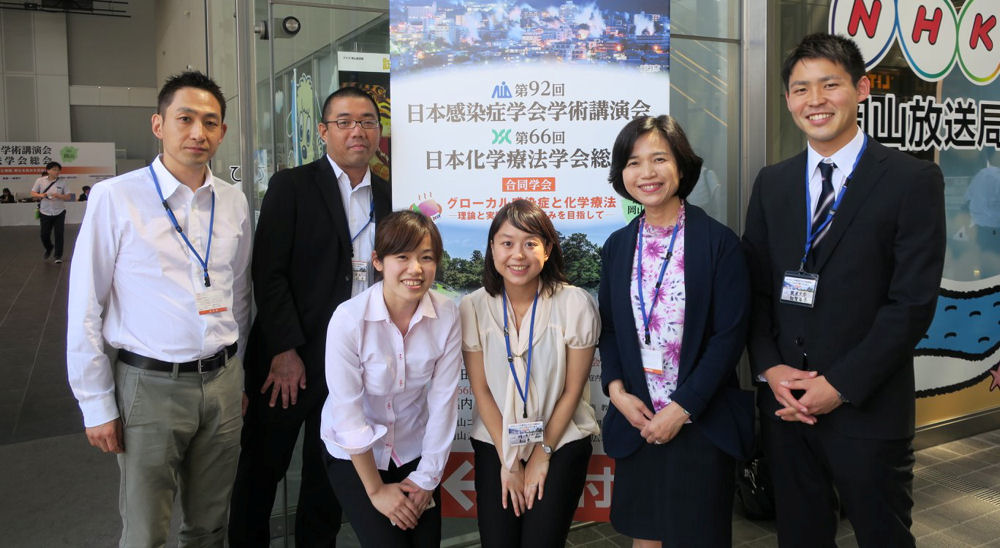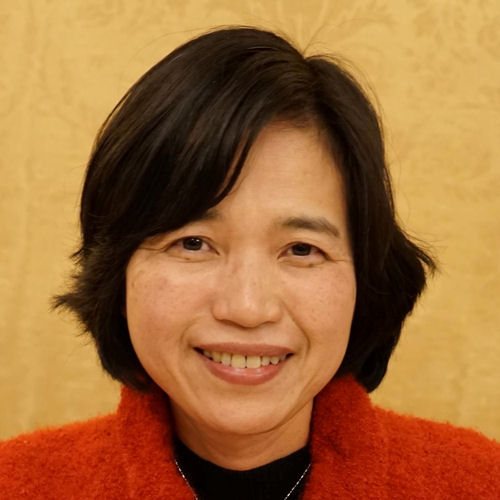 Harumi Gomi, MD, FACP, FIDSA, AFAMEE
— OCCUPATION —
Professor, Office of Medical Education and Center for Infectious Diseases, International University of Health and Welfare, School of Medicine, Narita, Japan

— MEDICAL SCHOOL —
Okayama University Medical School, Okayama, Japan

— RESIDENCY —
Okayama Red Cross Hospital, Okayama, Japan, and Beth Israel Medical Center, New York, NY

Although she was born, raised, and attended medical school in Japan, Dr. Harumi Gomi dreamed of doing her medical residency in the United States. She studied and worked in Dartmouth, NH, New York City, Baltimore, Houston, and Springfield, IL, before returning to Japan to teach medical students a different way of examining patients.
What inspired you to become a physician?
My interest began when I was 4 or 5 years old and I watched a TV program showing surgeries. It was truly exciting to me, and I started to dream about becoming medical doctor. My major turning point came in high school, when I met Yuko Ishizaki, who was medical student at the time and just a bit older than me. She explained how much she was enjoying medical school and she completely convinced me to pursue a career in medicine. We've been very good friends in the 35 years since then. She's a professor of pediatrics in Osaka and we still meet occasionally and talk about our personal and professional lives.
Why did you choose internal medicine?
I really wanted to learn history-taking and physical examinations much more systematically than being provided in a Japanese training environment in the early 1990s. I was very interested in examining a person as a whole as a physician, and I was not very interested in any specific organs, or in surgical procedures. That's why I chose Internal Medicine for my specialty.
When I was a medical student at Okayama University Medical School, my dream was to train as a resident in the United States. This desire came from my international experiences to learn English when I was a medical student. I took an intensive English course at Dartmouth College, New Hampshire, over the summer break. Then I visited Oxford, United Kingdom for learning British English the next summer. Through these experiences I started to have a very clear and concrete career goal to work in global settings. Given all of the experiences and thoughts, I decided to go to the United States for my career.
How was your experience in the United States?
Training and working in the United States was a major event and major turning point in my life.
It truly enriched my life overwhelmingly. I met many different people with different backgrounds which would not have been possible if I had stayed in Japan. I still have good collaboration and network with my mentors in infectious diseases, and my former colleagues at Division of Infectious Diseases, Department of Medicine at Southern Illinois University in Springfield.
I was really surprised about how big and diverse the United States is. Everyone there has a great chance to succeed regardless of age, sex, or background. There are so many good choices in the U.S. in terms of education or training for younger people. It's a very supportive learning and training environment.
I try to demonstrate the beauty of clinical reasoning and applying evidence-based medicine as a physician.
Who is your role model?
Dr. Kiyoshi Kurokawa, MACP, has been my ultimate role model and greatest mentor. We met after I returned to Japan when he was dean of Tokai University medical school. He advises me at major medical conferences and seminars. He is the founding governor of ACP Japan Chapter.
In 2011, he served as a chair for the Fukushima Nuclear Accident Investigation Commission by the National Diet of Japan.
How did you get involved with ACP?
I joined as a member after I completed my residency in 1998. Since then I have been a member, and became a fellow (FACP) in 2009. Since ACP's Japan Chapter was founded, I have been actively participating in the annual meeting every year. From 2007 to 2011, I served as a committee member, Women's Committee, ACP Japan Chapter. From 2011 to 2014, I served as Vice Chair, and from 2014 to 2018, as Chair, International Exchange Program Committee, ACP Japan Chapter. Currently I serve as one of the Trustees of the ACP Japan Chapter.
ACP's Japan Chapter plays a very significant role in providing the "core" of general internal medicine education, especially for medical students, residents, or physicians with fewer experiences in Japan where organ-based subspecialties have overwhelmingly prevailed historically.
Through my membership in ACP, I have been able to provide educational opportunities for the core of internal medicine among medical students, residents, and physicians who are interested.
By learning updated information through ACP, I am proud to provide internationally accepted medical care.
Can you identify a particularly challenging and ultimately rewarding moment in your career, whether during education or as a physician?
... internists best serve patients by listening actively.
After I returned to Japan in 2005, I made significant efforts to teach history-taking and physical examinations for my students, residents and fellows. History-taking and physical examinations should be most underscored in medicine. In Japan, however, these fundamental skills have not been taught in medical school historically. Instead, too much attention has been paid to multiple blood tests and imaging studies. I have been trying to convey a message that "history" can give you a diagnosis in up to approximately 80 percent of cases. I try to demonstrate the beauty of clinical reasoning and applying evidence-based medicine as a physician.
After all of these efforts, when my students, residents, or fellows perform excellent history and physical examinations, it's very rewarding.
What advice would you give a medical student who is interested in internal medicine?
Internal medicine is the core of medical care. It is truly rewarding to know pathophysiology through history taking and physical examinations, i.e. low technology. Even after artificial intelligence has been introduced to daily clinical practice, internal medicine physicians still play significant roles in humanistic aspects. In my opinion, internists best serve patients by listening actively.
Where do you work?
I'm a professor in the Office of Medical Education and Center for Infectious Diseases, International University of Health and Welfare, School of Medicine, Narita, Japan. I am a specialist of infectious diseases and have been working and appointed at both Office of Medical Education and Center for Infectious Diseases since April 2018.This is a brand-new medical school, and the first approved by the Japanese government in almost 40 years.
Our school has intentionally implemented substantial aspects accepting international faculty members and students and providing medical education in English. It has been truly rewarding working in this kind of educational environment to fully utilize what I have learned in the United States as a resident, a fellow, and a faculty member.
In addition, I have been studying medical education at Maastricht University, School of Health Professions Education, the Netherlands. I obtained a Master's degree in 2012, and I'm currently a Ph.D. candidate there.
What's something most of your professional colleagues don't know about you?
I have been learning about wine to become a wine expert. I've visited wineries to learn as much as I can.
What most interests you outside of medicine?
I love traveling and have been all over the world. At present I have visited 50 countries. I still have a lot of places to visit. So far, my favorite county is Bolivia.
My husband has introduced me to the beauty of music. Music is his life. I love smooth jazz best. My favorite artist is Kenny G, the saxophone player. He recently came to Japan and I met him. I also love classical music. My favorite Japanese conductor is Seiji Ozawa. My father loves history and china. I also love world history and collecting china.
Back to the April 2019 issue of ACP IMpact
More I.M. Internal Medicine Profiles