ACP member since 1984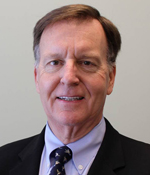 Dr. Howard is in private practice in rheumatology in Scottsdale, Arizona. He is affiliated with three teaching programs in internal medicine in Phoenix. He has been active in the National Arthritis Foundation, serving on national committees and as a trustee from 2003 to 2006. Dr. Howard has been very active in ACP chapter activities in Arizona. He served as governor of the chapter from 2005 to 2009.
On a national level, Dr. Howard was the developer and current director of the ACP arthrocentesis clinical skills seminar and arthrocentesis course and learning center from 1998 until the present. This course is presented annually at ACP national meeting in the Waxman Learning Center. Dr. Howard has published in the medical literature-including as chapter editor in rheumatology textbooks. He has received multiple awards as a best doctor in Arizona and teaching awards from training programs in Phoenix.
Dr. Howard was nominated for the Laureate Award by the Arizona Chapter ACP Awards Committee. He accepted the award at the Annual Scientific Meeting of the ACP Arizona Chapter on November 16 in Tucson, Arizona.