Log into the current session and live poll.
Each day you will receive an email with a unique link from ACP@playbacknow.com.
Sign in each day with the link. Here is the Monday Day 1 Link.
Use your email address to confirm your registration, and you will enter the platform.
To enable the polling function, enter your name and click Join in the right sidebar.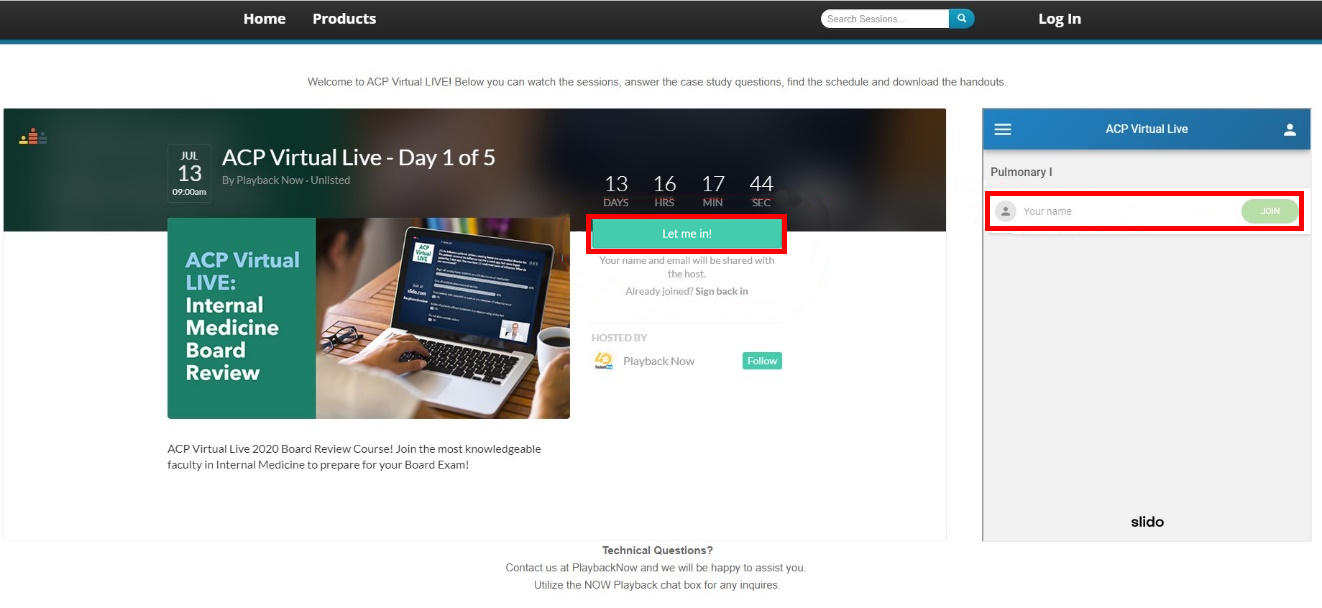 Tips and Reminders
1. The polling is dynamic and will update automatically with each question.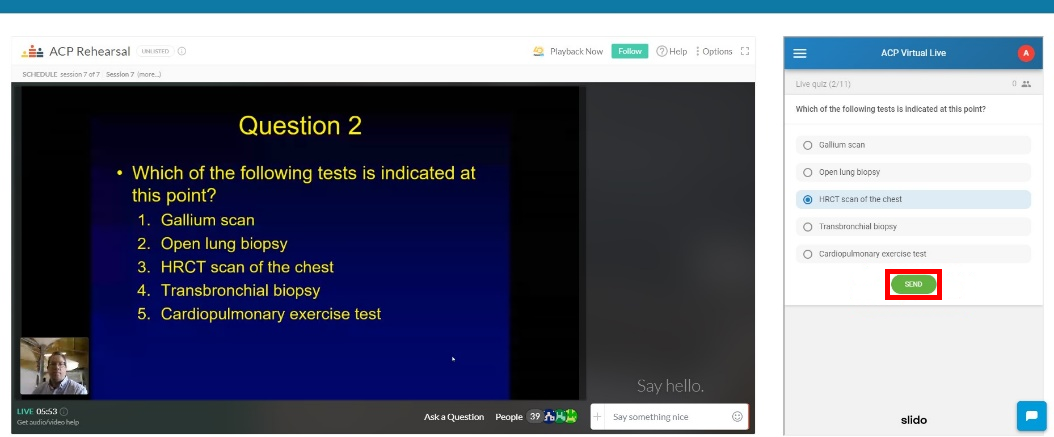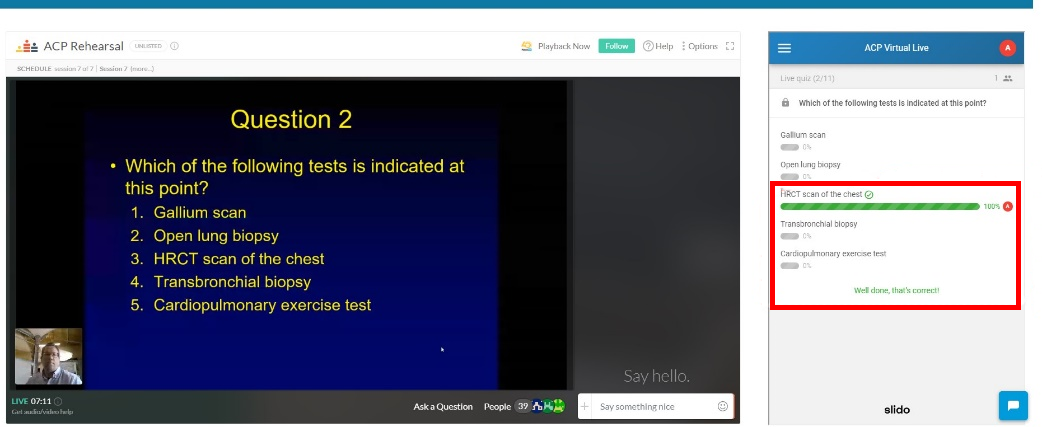 2. When a presentation ends, the chat function will be enabled for the audience and presenter.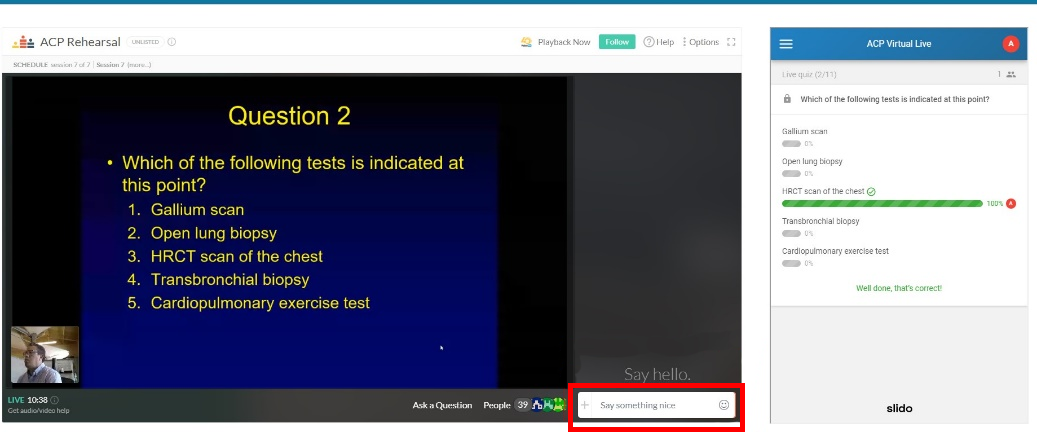 As the next session begins, all audience members will be moved to a new screen for the next session. At any time, a learner can return to a completed session to continue chatting or replay the video. To go back to a session, click the SCHEDULE drop down menu in upper left corner and select a session to revisit.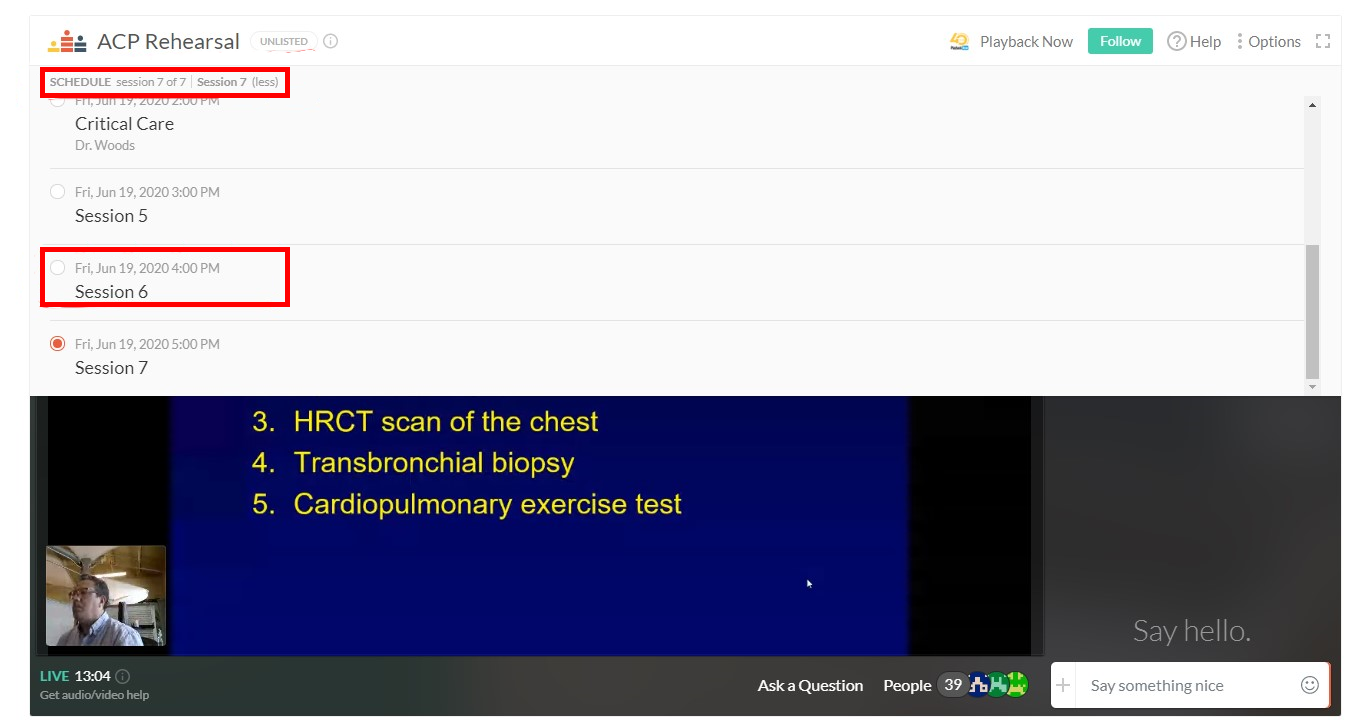 3. Each day of the event will be associated with its own unique page. Scroll down from the presentation screen and you will have the ability to revisit recorded sessions from previous days for up to 7 days after the Course concludes.

Additional questions about ACP Virtual Live?
Contact us and we will be happy to assist you.
Call: 770.447.0616
Email: technical@playbacknow.com