---

The Medical Knowledge Self-Assessment Program® (MKSAP® 19) is an all-inclusive learning system designed to assess your knowledge in internal medicine and its subspecialties, with the most current and critical information you need know as a practicing physician today. MKSAP 19 will begin releasing in August 2021, but you are able to reserve your program now at a discounted prerelease pricing.
Learn more
ACP 2022: The Works Package
For a limited time, gain immediate streaming access to The Works: ACP's most expansive educational recordings package! You'll receive over 230 total hours of high-yield, on-demand educational content in all. Perfect for meeting your end-of-year CME/MOC requirements through self-paced learning!
Learn more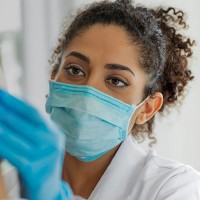 View the ACP Resources for Internal Medicine Physicians Catalog
Access the ACP Resources for Internal Medicine Physicians catalog for one-click access to all of ACP's top-quality products, programs, and services. Browse Now
Publications

Annals publishes clinically relevant articles that promote excellence in medicine and influence patient care. It is among the most widely cited peer-reviewed medical journals in the world.
Learn more
Go to annals.org
Books & Other ACP Publications
Topics in clinical medicine, medical humanities, medical education, professionalism & ethics, practice management, and related subjects.
Shop Books
ACP develops and publishes comprehensive resources for educators of residents and medical students.