---
---

Lt Col Angelique N. Collamer, MC, USAF, FACP, ACP Governor
---
From the Governor
Hello everyone! We certainly have a lot of activity going on in the Chapter and I have many updates to pass on. What a great tri-service meeting we had! It was wonderful to see so many of our chapter members participating, presenting, and receiving well-deserved recognition. A big thank you to our entire planning committee whose commitment and enthusiasm during this past year brought us this wonderful meeting despite the stressors of the ongoing pandemic and a persistently high operational tempo. If you have ideas or suggestions for our next annual meeting, please pass them my way. We are taking volunteers and nominations for next year's planning committee, do consider joining the team—it's a lot of fun! Hopefully we will be able to turn all those virtual high fives into in-person ones in 2022!
I am grateful for all those who stepped up to form our chapter leadership during the past few months. During the chapter business portion of the annual meeting, Dr. Brian Neubauer was elected as chapter Vice President, Dr. John Hunninghake as Treasurer and Dr. Ian Stewart as Secretary. Additionally, Dr. Craig Yugawa is taking the lead on DEI, Dr. Alexandra Smith on Physician Wellness, Dr. Jamie Geringer on Women in Medicine, and Dr. Joseph Yabes and Dr. Lacy Lowry are heading up the Early Career Physicians. Many thanks to Dr. Derek Smith who continues as chair of the Awards committee. Dr. Ellen Im is leading the medical students with Lt Elena Crouch and Lt Mark Brown. Wherever your interests lay, please consider joining one of these committees and connecting with like-minded colleagues in a meaningful way. Additionally, we are still looking for a Chapter historian and IT champion (yes, you can run our Twitter account!).
I hope you enjoyed our new feature, the member spotlight, which was delivered to your in-boxes recently. If you would like to see your mentor, student, trainee, colleague or even you featured, please let me know! I am looking forward to presenting a wide range of our members in all stages of their careers.
I'm happy to announce that our chapter is in receipt of the Silver Level of the 2021 Chapter Excellence Award! Only 13 chapters received the Silver Award this year. The award recognizes chapters that achieve excellence in chapter management and is a testament to the work and dedication of all our members. It's a great time to be involved with our chapter and I hope you will all make the Air Force chapter your professional home.
Do not hesitate to reach out and let me know how our ACP chapter can best support you! I look forward to hearing from you.
Sincerely,
Angie
---
Highlights from the 2021 Tri-Service Annual Meeting
It was great to see everyone at our virtual meeting held 7 to 10 September 2021. We had nearly 600 attendees! If you missed any lectures or would like to review parts of the meeting, the recorded sessions are now available on the meeting hub. Additionally, don't forget to claim your CME and MOC points. We really appreciate the feedback of all who attended and read each post-meeting survey, so do submit feedback so that we can make the conference even better!
Awards
Below are only some of the outstanding accomplishments of our members who were recognized at the meeting.
Col (ret) Stanley Naguwa, MD, FACP and Col (ret) Matthew Carroll, MD, FACP received our chapter's Laureate award for their years of service to the Air Force Medical Service and to our chapter. The Laureate Award is designed to honor those Fellows and Masters of the College who have demonstrated, by their example and conduct, an abiding commitment to excellence in medical care, education, and research, and service to their community, their chapter, and the ACP. Congratulations to both!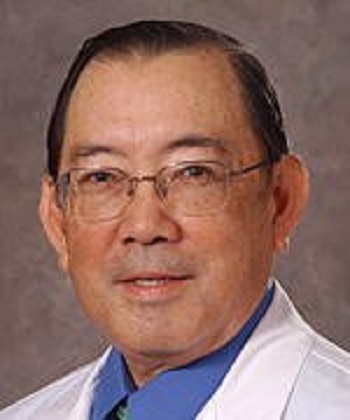 Col (ret) Stanley Naguwa, MD, FACP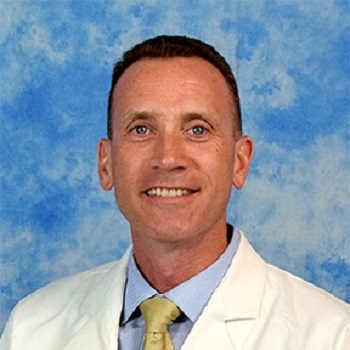 Col (ret) Matthew Carroll, MD, FACP
This year's Major General Archie Hoffman Award for excellence in academic medicine was awarded to Maj Lauren Lee, MD from SAUSHEC. The Lieutenant General (Dr.) Monte Miller Award recognizing an early career physician for contributions to the Air Force Medical Service in clinical investigation was given to Lt Col John Gancayco from SAUSHEC. The Dr. George Crawford Distinguished Medical Educator Award given to Lt Col Kathryn Burtson from WPAFB. Congratulations all, well deserved!
Of the many wonderful plenary sessions at the meeting, two exceptional plenary speakers were recognized by our chapter. This year the Philip G. Kiel award, presented to a senior active duty or recently retired physician to commemorate that individual's leadership in a particular field, was awarded to Dr. Jason Higginson, CAPT, MC, USN for his lecture Unmasking Health Disparities. The Malcolm C. Grow Memorial Lecture award is presented annually to an eminent civilian consultant chosen by the Chapter. This year we were pleased to award Dr. Alexander Kon the award in honor of his lecture A Guide to Shared Decision Making. If you missed these lectures, I highly recommend you check them out online.
The winner of the Arthur Grollman Award, awarded to the outstanding resident research podium presentation, was Maj Philip Cushman from Wright Patterson Medical Center for his podium presentation "Improving Performance on Night Shift: A Study of Sleep Transition Strategies." The winner of the Jay Sanford Award, given for the best research presentation by a fellow, was Capt Ryan Collier from the Infectious Disease fellowship at San Antonio for his presentation "Malaria Chemoprophylaxis Adherence among U.S. Active Duty Service Members during Deployment to Endemic Regions." Impressive work and what a way to highlight our military training programs!
The Tri-Service Meeting hosted a variety of resident, fellow, and ECP competitions and presentations. The winners of the resident events are recognized below:
Resident Clinical Vignette Podium: Capt John-Henry Dean - Double Whammy: Near Simultaneous Development of Coronary Thrombosis and Pulmonary Emboli in a Patient with COVID-19
Resident Quality Improvement Podium: Capt Marc Gutierrez - Novel In-Training Evaluation Report in an Internal Medicine Residency Program: Improving the Quality of the Narrative Assessment
Resident High Value Care Podium: Capt Yonatan Dollin - Outcomes of Heated High Flow Nasal Cannula in Patients with Severe or Life-Threatening COVID-19 at a Military Treatment Facility- A Retrospective Cohort Study
Resident Clinical Vignette Podium: Capt Melissa Rosas - Extracorporeal Blood Purification in COVID-19 with Seraph 100 Microaffinity Blood Filter: A Single-Center Case Series
Resident Research Podium: Capt Gilbert Ancira - Service Members with lymphoma have better outcomes than their civilian counterparts
Doctor's Dilemma 2021
The motivated AF team from SAUSHEC won our residency Doctor's Dilemma competition in an exciting pre-meeting match! We look forward to great things at National ACP!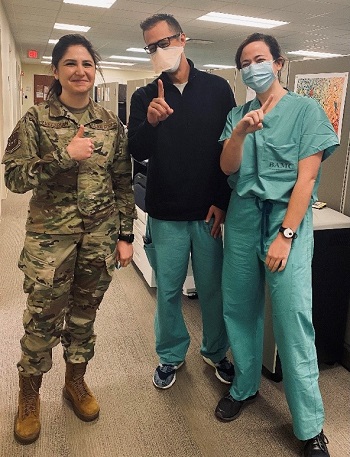 The San Antonio AF Doctor's Dilemma Team
Help Wanted!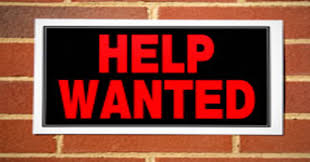 As detailed above, we are looking for a few good internists to serve on our chapter committees as well as next year's annual meeting planning committee. We need you!
If you are interested in any of the below, please reach out!
2022 Scientific Meeting Planning Committee
Council of Resident and Fellow Members
Medical Student Council
Chapter Historian
Awards Committee
DEI Committee
Credentials / Membership Committee
Wellness Committee
IT Champion and Social Media Outreach
---
Your New Governor's Council!
Many congratulations to our new chapter officers! Want to become involved? See these internists!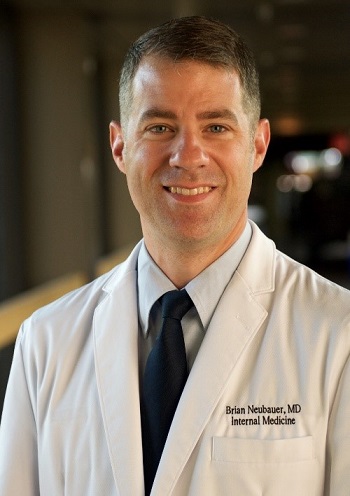 Dr. Brian Neubauer, Vice President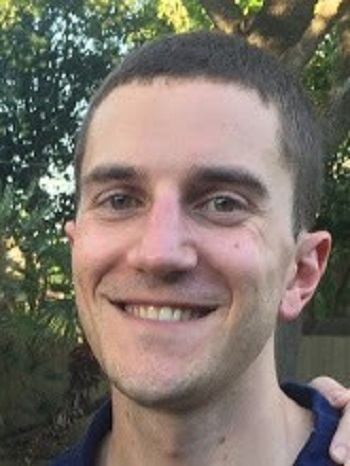 Dr. John Hunninghake, Treasurer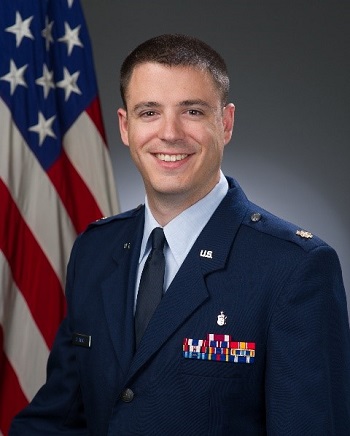 Dr. Ian Stewart, Secretary
---
2021 Chapter Excellence Awards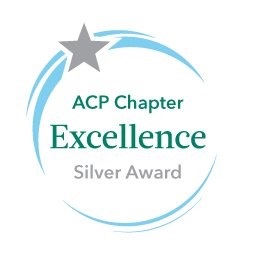 Each year every ACP Chapter is evaluated for their activities and how they support their members. Chapters can be awarded a Bronze, Silver, or Gold Excellence Award based on their ongoing activities and new initiatives. Our chapter again earned the Silver Excellence Award. Only 13 chapters received the Silver Award. Criteria include such activities as undertaking efforts to increase visibility of the ACP, holding competitions for members, providing chapter financial reports to members, having Medical Student and Resident/Fellow members on the Governor's Advisory council, retaining members, giving awards to chapter members. I would like to extend a special thanks to those chapter members who assisted us in all these endeavors!
---
ACP National Councils Seeking New Members for 2022-23 Cycle
The Council of Early Career Physicians (CECP), the Council of Resident/Fellow Members (CRFM), and the Council of Student Members (CSM) are currently seeking candidates to fill vacant seats for 2022-23. Nominations are due by November 1, 2021 and application details are included in the links below.
The councils are responsible for responding to requests for review of programs, products, and services; advising the College regarding ways to increase the value of ACP membership among their constituency group; and strengthening activities and relationships at the ACP chapter and local levels. If you work with an early career physician, resident/fellow, or student member in your chapter, please encourage them to self-nominate for a seat on one of the three councils.
For more information on eligibility and nomination material requirements please see the CECP Call for Nominations, the CRFM Call for Nominations, and the CSM Call for Nominations. If you have any questions, please contact ACP staff at acpgovernance@acponline.org
---
New Chapter Members
Let's extend a warm welcome our newest members:
Our newest Members:
| | | |
| --- | --- | --- |
| Jonathan Baxter | Cody L. Hedrick | Brant Bickford |
| Kyle Blasser | Courtney Clutter | Zachary Eagle |
| Harrison Fleming | Matthew Fralish | Jamie Geringer |
| Matthew Hagen | Michael Haggard | Jaclyn Harris |
| Joel Hughes | Donald Kingsley | Shane Kirkegaard |
| Chungting Kou | Michelle Lee | Evan Manning |
| Ian Matthews | Jeffrey Myers | Paul Pikman |
| Matthew Rodrigues | Jordan Romick | Lauren Sattler |
| Paul Steinhauser | Kristin Stoll | Samuel Theis |
| Melinda Vasser | Matthew Wimmer | Keith Wright |
| Nathan Wroten | Jeremy Johnson | Shalvin Prasad |
| Chase Kruse | Josephus L. Sanjorjo | |
Our newest Resident/Fellow Members:
| | | |
| --- | --- | --- |
| Carlos R Martinez Licha | Ashkon Nehzati | Curtis S Pacheco |
| Kajal D Patel | Kava Afu | John P. Andrew |
| James R Bobco Jr | Miles Campbell | Elaine Corpuz |
| Michael A. Craig | Zachariah Hamidi | Cara Hojnoski |
| Kevin Kriege | Laura J. O'Keefe | Hamish Patel |
| Morgan Pinto | David Shumway | Julia Switzer |
| My Linh Vu | Connor J. Wakefield | Zachary Wills |
| Christine Davis | Nicholas Eisenberg | Erin Lindenmeyer |
| Matthew Ribeiro | Jeanette Rosevear | Matthew Silverman |
| Luke Meyer | Chloe Waters | |
Our newest Medical Student Members:
| | |
| --- | --- |
| Ryan Hotchkiss | Pamela Cueva |
| Theresa McAlister | Eric Minnix |
| John Waldron | Teresa Whetstone |
| Amy Aiken | Adelaide Calhoun |
| Sarah Holevinski | Kaylyn Kato |
| Danielle Krakosky | Grace Larew |
| Devin Moore | Rachel Pray |
| Emma Robertson | Addison White |
| Maxwell Cheng | Sean Eden |
| Megan Pranger | Jessica Smith |
---
Mark Your Calendar!
28-29 October 2021 - Ohio/Air Force ACP Chapter Meeting (Now Virtual)
28-30 April 2022 - ACP Internal Medicine Meeting (Chicago, IL)