You are here
Local Links and Resources
Local Links and Resources
If there are medical sites you find useful to membership or general comments about the Chapter website, please let us know. Send suggestions to the Chapter Support Specialist.
---
ACP Well-being and Professional Fulfillment
Resources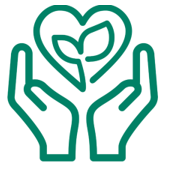 Check out ACP's well-being and professional fulfillment website for individual, community, and organizational well-being resources.
Patients Before Paperwork is an ACP initiative designed to reinvigorate the patient-physician relationship by challenging unnecessary practice.
Crisis and Counseling Support
CME for Well-being
Selected CME activities for well-being are now available on the ACP Well-being and Professional Fulfillment website. Activities include short ten-minute Mini but Mighty Skills for Well-being recordings as well as crisis and long-term well-being management webinars for individuals and communities. For questions about the well-being CME activities, contact acpwellbeing@acponline.org
​