March 15-18, 2023
Athens, Greece
ACP Global Ambassadors: Darilyn V. Moyer, MD, MACP, FRCP, FIDSA, FAMWA, FEFIM, Chief Executive Officer, Executive Vice President, American College of Physicians; Ryan D. Mire, MD, MACP, Immediate Past President, American College of Physicians
Ambassador reflections by Dr. Ryan D. Mire
The European Federation of Internal Medicine (EFIM) held its European Congress of Internal Medicine (ECIM) meeting 2023 meeting in Athens, Greece March 15 – 18, 2023. The meeting theme was "Internal Medicine – a Bridge Between Health and Disease."  This meeting was well-attended with nearly 1,500 attendees representing over 70 countries around the world. I represented the College as the President of ACP and Dr. Darilyn Moyer represented the College as the EVP/CEO. 
One session during the meeting was a joint collaborative didactic presentation with EFIM/ACP on the topic of Evidenced-Based Medicine and COVID-19:  Global Health Lessons. Dr. Moyer presented a very eloquent and insightful presentation on this topic, followed by Dr. Dror Dicker (President of EFIM). I co-moderated the discussion with Dr. Nicola Montano (Immediate-past President of EFIM) following Dr. Moyer's and Dr. Dicker's presentations. The discussion was very engaging from the attendees in the audience. Dr. Moyer also led an open forum discussion with the Young Internists Session that was well-attended to hear her insight regarding the proposed topic of "What is the general role of internal medicine in 2023?"
ACP had member representation during the poster and oral presentation categories. Dr. John Berens (Baylor College of Medicine - Houston) presented an oral presentation and was selected first place during the Joy in Medicine competition. Dr. Alex Maloof (resident in training at Baylor College of Medicine - Houston) also presented during the same Joy in Medicine session. Dr. Umesh Sharma (Mayo Clinic - Arizona) presented a poster during the poster abstract session. Thus, it was with great pleasure to see members from the College represented and engaged at an international conference.
The ECIM 2023 President's dinner was a very nice setting in which the internal medicine society leadership from various countries were able to interact and network with one another over an enjoyable meal and glowing and nighttime view from a rooftop restaurant facing the Acropolis.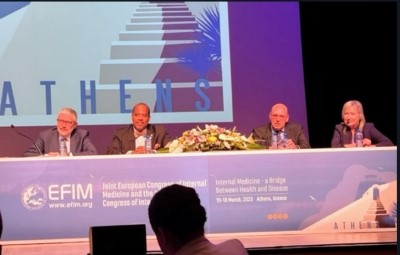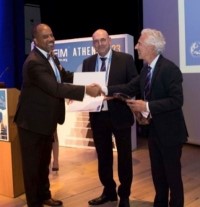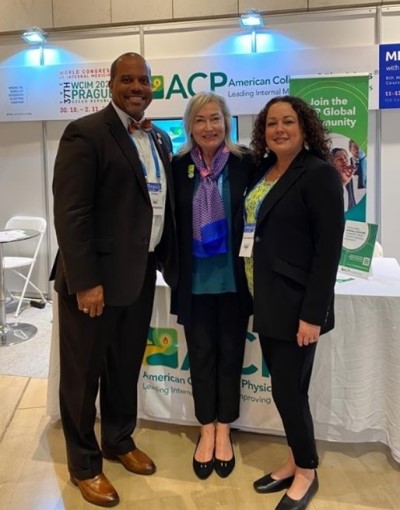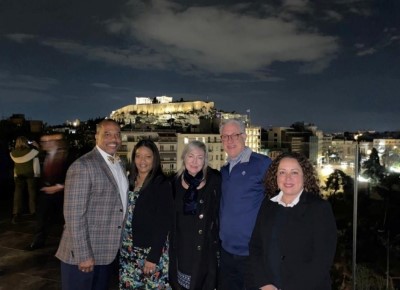 Back to the July 2023 issue of ACP Global