May 11-13, 2023
Krakow, Poland
ACP Global Ambassador reflections by: Robert McLean, MD, MACP, FRCP, President Emeritus, American College of Physicians
Participating as a faculty member at the 8th Annual McMaster International Review Course in Internal Medicine (MIRCIM) May 11-13, 2023 in Krakow, Poland was a wonderful experience. I got to know the main organizers, Drs. Roman Jaeschke and Piotr Gajewski, co-editors of the McMaster Textbook of Internal Medicine. The goal of this conference is to look for true international internal medicine collegiality and teach and provide role-modeling for future leaders with a large focus on young physicians and trainees with a prominent competition for case presentations orally and via poster. The collaboration behind this conference began with a number of individuals from McMaster in Hamilton, Ontario, who focus on evidence-based medicine, and a colleague with similar interests at University in Kraków, Piotr Gajewski, who is also President of the Polish Institute for Evidence Based Medicine and from the Department of Internal Medicine at Jagiellonian University Medical College in Krakow.
At this event, internal medicine societies from around the world are asked to nominate up to five case presentations, which were evaluated by the organizers, and then the top 20 are chosen for oral presentations and another 20 for posters. I was asked to be one of the judges for the oral presentations, which was a tremendous experience.
Some of the attending judges were also faculty, but not all, to ensure that each of the countries is represented on the judge panel. The faculty come from many countries, with a particular emphasis on the diversity of nationality, gender, age. Oral presentations took place on day 1 at the Jagiellonian University Medical College, followed by short talks and a panel on medical education in internal medicine. Countries represented in the oral presentations included Turkey, Pakistan, India, United Kingdom, Ireland, Canada, South Africa, Czech Republic, Spain, Poland, Greece, Italy, Belgium.
The following two days featured scientific sessions focused on different specialty areas. I had the privilege to speak on "Current Management of Acute and Chronic Gout."
Faculty were treated with tremendous hospitality and generosity. Camaraderie that developed among the new and regular attendees was simply unparalleled, and many of the faculty had returned several times.
The Annual McMaster International Review Course in Internal Medicine is a wonderful opportunity to foster engagement with the international internal medicine community, especially with trainees in the global community.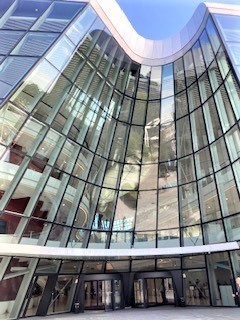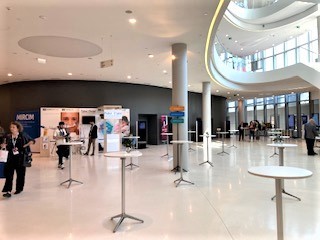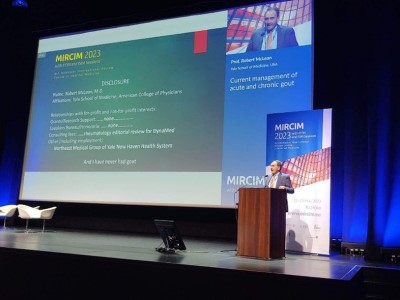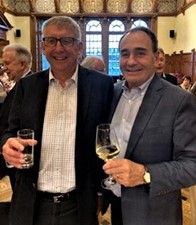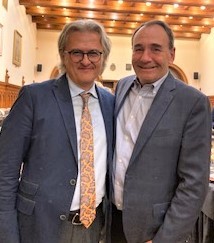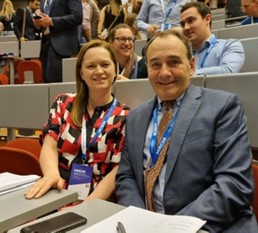 Back to the July 2023 issue of ACP Global