Internal medicine physicians are advocates who help make health care more accessible for all—optimizing collaborative care, improving health care for marginalized populations, delivering affirmative care for the LGBTQ+ community, and so much more.
The impact internal medicine physicians have on patient health is far-reaching and long-lasting. It extends beyond just diagnosing and treating patients. We have longitudinal relationships with our patients throughout their lives and serve as advocates during their health care journey. Our impact on patients and their health care make internal medicine physicians the foundation of clinical care.
We are experts in the adult human body and are trained to diagnose and treat a multitude of diseases, causes, and complex patient needs. We use our understanding and training around  unique patient situations to connect the dots and find the best-fit solutions. We are coordinators of care, and play a central role in patient education and advocacy. Internal medicine physicians are united in a mission to provide care that supports patients' unique needs and allows them to achieve their health care goals.
Optimizing Quality Care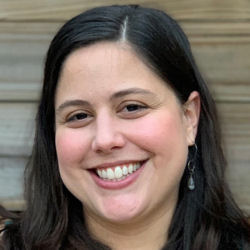 For Michelle Senechalle, MD, CMQ, FACP, an onco-hospitalist at MD Anderson, impacting patient care looks like coordinating care in complex cases and providing comfort to patients during difficult times. Dr. Senechalle's special interests lie in ensuring quality improvement and patient safety: "The engineer in me really enjoys working to improve the outcomes and efficiency of the system that is hospital care. I am also interested in palliative care and improving the care provided end-of-life."
Influencing Care for Marginalized Populations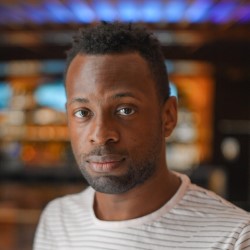 Cardiology fellow Joshua Beverly, MD chose to become an internal medicine physician because he was attracted to the possibility of being able to make meaningful changes in the lives of the most marginalized populations, including underserved urban minority populations. Within the subspecialty of cardiology, he is interested in preventative cardiology's ability to stop or slow down the development of cardiovascular disease as well as a special interest in interventional cardiology. 
Providing Affirmative Care to the LGBTQ+ Community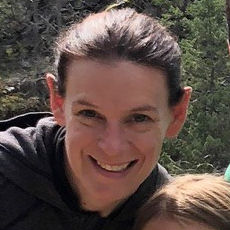 Internal medicine physician Stephanie Fosback, MD, FACP is focused on forging a symbiotic relationship between physician and patient. She was drawn to internal medicine because she wanted to make a difference in underserved areas of health care, and she lives out that goal by filling care gaps in Pullman, Washington where she's practiced inpatient and outpatient medicine for over 12 years. She provides gender-affirming care to patients who use hormone therapy and has a passion for LGBTQ, cardiac, and pulmonary care. "I have also joined with a psychologist and more recently an ANRP who specializes in psychiatry to provide collaborative care for those who need it." 
Providing quality care for patients, improving care for marginalized populations, and providing affirming care to the LGBTQ community are just a few examples of how internal medicine physicians are impacting the lives of patients every day. Our experience treating and diagnosing medical conditions, coordinating care with other health care professionals, educating patients, and focusing on preventative care has a far-reaching effect that extends beyond patient care and includes influencing and shaping health care systems and health policies. We advocate, educate, and navigate the complexities of the health care system to provide the best care that meets our patients' individual and unique needs throughout their lifetime.