You are here
Laboratory Proficiency Testing Program
Laboratory Proficiency Testing Program
Already a Current US Enrollee?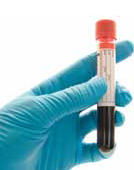 Improving Quality Patient Care Through Accurate Diagnostic Testing
The mission of Medical Laboratory Evaluation (MLE) is to administer a service-oriented laboratory proficiency testing program that provides the technical and educational tools necessary to assess, monitor and improve the quality of laboratory testing.
---
For over 40 years, MLE, a service of the American College of Physicians, has provided reliable, user-friendly laboratory proficiency testing (PT) services at a substantial cost savings for those labs that perform diagnostic testing where blood and bodily fluids are drawn. Our clients include a wide array of public and private clinical laboratories in over 15 countries.
MLE is approved by CMS, COLA, TJC, US state agencies and International regulatory bodies.
Why Choose MLE for Laboratory Proficiency Testing?
Cost-effective "add-ons"
Only 3 shipments per year
Discount offers and Price Matching Option

ACP Membership Discount: MLE waives the annual administration fee to any organization that has an ACP member on staff.
Discounts for Multiple Facilities and Consultant Affiliation
Discounts for U.S. Federal Agencies Worldwide

Off-Schedule Proficiency Testing: Available to every laboratory, regardless of MLE enrollment status
Online Capabilities

Online result reporting
Evaluation reports: Access reports from the last 5 years
Participant Summaries: Print the entire summary or only the pages you need
FREE continuing education courses
Contact Us
Customer Service: 800-338-2746, ext. 4510 or 202-261-4510
Customer Service e-mail: mle@aab-mle.org