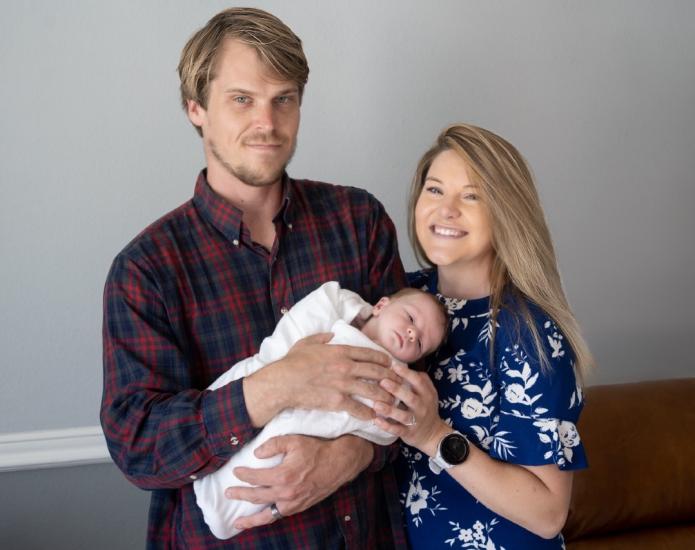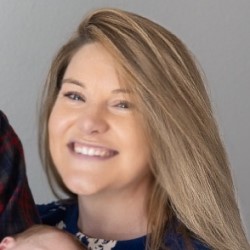 Tara Shrout Allen, MD, MSc
— OCCUPATION —
T32 Fellow in Cardiovascular Epidemiology at the University of California, San Diego (UCSD)

— MEDICAL SCHOOL —
University of Kentucky College of Medicine

— RESIDENCY —
Internal Medicine, Boston Medical Center
What is your current position?
I am a second-year T32 Fellow in Cardiovascular Epidemiology at the University of California, San Diego (UCSD).
Where did you attend medical school and post grad training?
After my undergraduate studies at Vanderbilt University, I returned to my home state of Kentucky to complete my medical training at the University of Kentucky College of Medicine. I then completed my internal medicine residency training at Boston Medical Center in Massachusetts.
Why did you choose to become a physician?
I love the blend of human physiology, working directly with different types of people, and applying evidence-based research to improve clinical care. As a physician, I am always learning.
What field of internal medicine did you select and why?
My heart has always been set on cardiovascular medicine. The connective physiology is intellectually stimulating and the practice of cardiology not only has several objective tools for assessment—such as the ECG, ECHO, and CAC score—but also a holistic approach that allows me to know and care for my patients more comprehensively.
Please describe a typical day in your practice.
As a T32 Fellow, my current role has protected research time. Although I still make time for 2 half-days of clinic per week at the VA Medical Center, a typical day for me currently consists of making an updated action item list, organizing data sets, running statistics, writing abstracts and manuscripts, reading updated literature, and meeting with colleagues from across the country with whom I collaborate. I have taken formal virtual courses through UC San Diego, such as "Predictive Modeling in R" and "Spanish for Healthcare Providers," to continue to develop skills that advance my career and help me care for patients.
What are some of your special interests professionally?
Preventive cardiology and nutritional epidemiology.
What are your interests and hobbies outside of medicine?
Outside of medicine, I am an avid runner and hiker. I have completed several marathons, trail races, and team-relay events. It is refreshing to share my love of the outdoors and feel my heart pumping.
What advice would you like to share with medical students or what do you wish someone would have told you while you were in medical school?
One of the most useful skills is adaptability. Be comfortable with change and take advantage of opportunities as they emerge.
Which living person do you most admire?
Michelle Obama—for her fortitude, intelligence, empathy, focus on healthy lifestyles, and arm strength. If I had to pick someone I personally know, though, I would say Dr. Alison Bailey, an outstanding cardiologist I had the privilege of learning from during medical school, who continues to inspire me today with her advocacy for patients and leadership in the American College of Cardiology and American Society of Preventive Cardiology.
What do you consider your greatest achievement?
I think my greatest achievement is serving as a physician–scientist. I love working with patients and improving evidence-based care. I'm a first-generation college student and physician, from a smaller town in Kentucky—what I've learned along the way has led me to this path and I am grateful for each day.
What is your most treasured possession?
I have a box of cards I've collected over the years from birthdays, Christmases, and special events. Some of the cards are from family members who have now passed away and other cards are from patients and friends. These words and memories are priceless.
What is your motto(s)?
Be the change and always learn.
Back to the September 2022 issue of ACP IMpact
More I.M. Internal Medicine Profiles