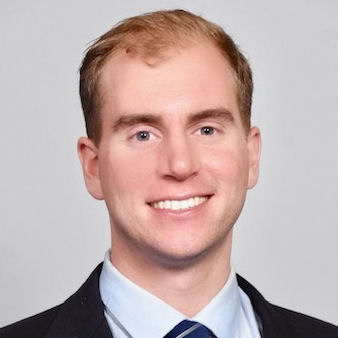 Renato Guerrieri
Vice Chair, ACP Council of Student Members

— MEDICAL SCHOOL —
MD-PhD student at McGovern Medical School at UTHealth

— GRADUATING CLASS —
2024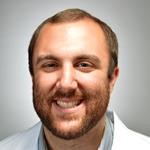 Dylan Koundakjian
ACP Council of Student Members

— MEDICAL SCHOOL —
Larner College of Medicine at The University of Vermont

— GRADUATING CLASS —
2021

Although the interview is the most anxiety-provoking aspect of the residency application process, it's the most important. For the school, it's a way to gauge whether you'd be a good fit for their residency program. For you, it's a way to get to know a program's strengths, weaknesses, and culture.
Because of the COVID-19 pandemic, virtual visits and interviews were adopted by many residency programs; and for most, that format is here to stay.
For medical students looking for guidance on how to approach virtual residency interviews, here are some general principles:
Be yourself! The purpose of the interview is not to prove how great you are but to discover why a particular program is the best fit for you and demonstrate how you are the best fit for it! Don't let the virtual setting distract you from this. Use it as an opportunity to show the program who you are and feel out whether it's a good program for you—not for the idealized version of a medical student you might be trying to emulate. In the limited time you have to meet with a residency program virtually, you want to make sure you convey who you are as both a physician and an individual with every opportunity you get.
Have fun! Remember that the process is supposed to be fun! However, it won't be fun if you don't buy in to the process. If you keep that in mind, you just might have an easier time letting programs get to know you.
Trust the process! Program directors have experience picking the applicants who will best fit their program. It's normal to develop some anxiety around a new interview process, but give yourself one less thing to worry about and trust the residency programs and their process. Remember that programs and directors are also stakeholders in this process—they want this process to work out the best it can for themselves and their future residents! Furthermore, virtual interviews are an adjustment for them, too, and they really appreciate your flexibility and accommodation in working out the kinks.
Now that you've heard our pep talk for virtual residency interviews, here are some practical tips for the real thing.
Preparation
Remember usual interview skills and etiquette but make them virtual—come engaged and ready to present yourself! Without a physical person in front of you, it can be easier to get distracted or not display some of the behavioral cues showing that you are engaged in conversation. Come into your interview ready to focus on all of the virtual sessions. This mental reminder alone can help you shine through your webcam and put your best virtual foot forward when meeting someone new over the computer.
If the program took time to put together documents or videos or even freshen up their social media presence in order to help you learn about it, view them beforehand! These materials will not only help inform your decision about where to rank this program later on but also help you generate questions you can ask your interviewers.
Attend virtual meet and greets if offered! This will help you get a sense for who you'll be talking to on interview day and offers another opportunity for you to get to know the program.
Get a good night's sleep and attend to personal hygiene—especially your face, hair, and teeth!
Setup
Wear full dress attire as if you were interviewing in person (that means pants!). This will help you get in the zone and stay in the right headspace for your interview day.
Your interview area should be clean, quiet, free from interruptions (such as pets, children, and roommates), and near an outlet. It should also have optimal wi-fi connectivity for video calling. Furthermore, you'll also want to make sure the lighting is set up so that your face is well lit and not fading into a bright background while also not creating any distracting glares on your computer screen. This may sound simple but can be harder to achieve than you think. We recommend doing a practice virtual interview session with your fellow classmates going through this process to make sure you look and sound your best for interview day.
Along these lines, test your camera, microphone, and internet connection regularly. You may want to relocate to your school or library on interview day if you have an inconsistent internet connection at home.
Use the space around your virtual interview setup for Post-it Notes and reminders that you can gently refer to throughout the day. Don't overdo it, as this may turn your notes into a distraction. However, if you're being forced to adapt to doing virtual residency interviews, you might as well take advantage of having some notes to guide you.
We recommend that you avoid virtual backgrounds (unless you have a greenscreen). Virtual backgrounds can be a fun form of self-expression, hide clutter, or both. However, this technology is not error-free; it may not perfectly hide a messy bedroom or may even cut out parts of your body on the display. In the end, you want the focus of your interview to be on you and your residency program, not a virtual background.
On the Call
Look directly into the camera when speaking, not at the screen. Eye contact is an important tool for conveying that you are interested in the discussion and engaged with your interviewer. In its place, virtual eye contact with your webcam is the next best thing. Perhaps you can even tape a smiley face next to your webcam so you can make eye contact with that when you are speaking! It takes some practice, since you're naturally drawn to make eye contact with the interviewer on the screen. However, this simple adjustment directing eye contact to your webcam when you speak can go a long way.
Smile! It is easy to develop a flat facial expression when you're staring at a screen all day, but you don't want to convey to any interviewers that you aren't interested in what they have to say. Break out of a flat facial expression by smiling when appropriate. Also, avoid looking nervous—be confident! You already have a lot going for you if you were invited to this interview.
Always stay on camera; don't get up or lean out of frame unless absolutely necessary. With that, also remember that you're always on camera. For anyone who needs to hear this, avoid unflattering or distracting behaviors, such as playing with your hair, itching, biting your nails, or picking your nose.
Conversation cues can be challenging in a virtual interview. Give brief pauses before beginning to speak to avoid interrupting your interviewer.
Don't multitask on your computer! Technology can make it difficult to stay engaged with your virtual interviews (this includes e-mail, Facebook, Twitter, and Reddit). Use this interview as an opportunity to close those browser tabs that you left open and were never going to read. Disable those e-mail and social media notifications! On that note, keep your phone away from you and make sure it's on silent. You wouldn't be checking your phone during an in-person interview, so avoid that during the virtual interview, as well.
Have a water bottle near you. Hydration is always important, but drinks can also be very useful for thoughtful pauses during a virtual interview. You don't have to immediately know your response to an interviewer's question, and you can avoid awkward long pauses by taking a sip or two of water before responding to buy you some time.
You have already put an incredible amount of work into your training to get ready for this moment—remember to be proud of that! If anything, remember to be yourself, have fun, and trust the process. If so, you'll be ready to put your best foot forward toward your next step in your medical training.
Back to the November 2020 issue of ACP IMpact