My Kind of Medicine: Real Lives of Practicing Internists: Barbara Joan McGuire MD, FACP

Dr. Barbara McGuire's life threatening experience contracting typhoid fever solidified her decision to become a physician. After graduating from Stanford University, Dr. McGuire decided to spend a year volunteering at the Stella Maris Nursing School in Zacapu, Michoacan, Mexico teaching nursing courses. This gave her the dual opportunity to practice her Spanish skills and to make a difference. While volunteering, she contracted a serious case of typhoid fever and was lucky to receive care from Canadian missionaries working in the remote area. It was this experience and the care she received while being sick that made me her want to become a physician in order to help others.
Having an interest in science since she was a child, her first formal exposure practicing medicine was during her undergraduate studies where she completed an externship for the Stanford University Human Biology department at a heart disease prevention program. She was responsible for leading treatment groups and loved learning the science behind the impact of cholesterol on coronary heart disease, when little research had been done previously on the subject. She enjoyed the role of therapist and being able to make a difference in the day to day lives of the patients she interacted with.
After volunteering at the Stella Maris Nursing School, Dr. McGuire attended the University Of New Mexico School Of Medicine. She decided on internal medicine during her clinical rotations in her third year and viewed internal medicine as the "cornerstone of medicine". She was drawn to the diversity of the field and the opportunities that a career in internal medicine would offer. "The internal medicine residents that I met in medical school were the sharpest, most well-versed people that I knew. I really admired their breadth of knowledge and their ability to manage a different variety of illnesses in adults."
A Trail Blazer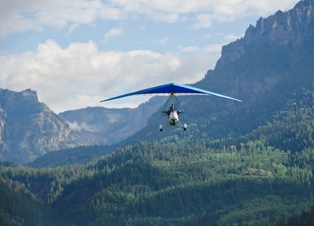 Dr. McGuire has always forged her own path. She was one of 17 female students in her medical school class out of 75 students and was the only woman resident in the her internal medicine residency program at Exempla St. Joseph Hospital in Denver, Colorado. One of the most influential people during medical school was her mentor and director of the residency program, Dr. Robert Gibbons. He encouraged her to get involved with ACP, and through her involvement with ACP she has had the opportunity to serve as Governor of the ACP New Mexico Chapter.
Although she admits being the only woman in the residency program was lonely at times, she is pleased to see how the number of female internists practicing today has grown dramatically. She values her ACP network with other female internists and always attends the women's networking luncheon at ACP's annual meeting. "I think it's important for female medical students and residents to interact with women who have been in their shoes and have faced significant challenges in their lives and who have managed to have successful careers in internal medicine."
A Diverse Career Path
Dr. McGuire credits her foundation in internal medicine for allowing her to have such a diverse career path. After her residency, she returned to New Mexico to fulfill her scholarship commitment to the National Health Services Corps, where she worked as a physician for the Indian Health Service, the federal health program for American Indians. She then worked in the small practice setting for seven years before starting a hospitalist group, Hospital Care Specialists, P.C, when hospital medicine was first gaining popularity. She has worked in a variety of practice and administrative settings. Dr. McGuire served as Chief Medical Officer at St. Joseph Health Care System in Albuquerque and was in charge of a medical and paramedical staff of 500 health professionals. She served as Regional Medical Director of Addus Healthcare Inc.'s NM Corrections division overseeing health, dental, and psychiatric care for 6500 inmates in eight NM facilities. She has continued to pursue her interest in obesity and heart disease by serving as a key medical investigator in several pharmaceutical trials on opiate abuse and obesity.
Currently, Dr. McGuire is balancing working part-time in a small practice and teaching at the University of St. Francis Physician Assistant program as Lead Medical Director and a member of the faculty. She sees a small group of patients through an internal medicine practice, New Heart Cardiac Rehabilitation and reads bone density scans at New Mexico Oncology Hematology Consultants as a certified Clinical Bone Densitometrist. After Dr. McGuire was diagnosed with breast cancer and severe rheumatoid arthritis, she began to focus on her own health. Her choice of internal medicine has allowed her the flexibility do so and has also allowed her to pursue her passion for photography and water color.
An Artist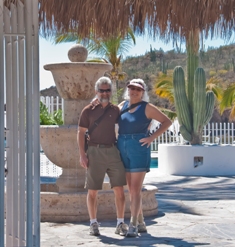 Dr. McGuire attributes her artistic talent to her mother, an amateur oil painter. Her mother returned to painting after raising her and her four siblings, and the two attend art history lectures and art conferences together. Dr. McGuire is equally passionate about watercolor painting as she is about digital photography. In her husband's spare time, he flies an ultralight plane (which she describes as a hang glider with a go-cart like engine), and she accompanies him to take aerial photographs of the New Mexican landscape. The two have started a business, Apex Visual Art, and sell their work online. Dr. McGuire is a member of the Enchanted Lens Camera Club in Albuquerque and her photos have won awards and prestige within the club. She has exhibited her work at ACP's annual meeting as well. When Dr. McGuire is not working on her watercolor painting and photography, she and her husband enjoy traveling and have traveled to the Galapagos, Antarctica, and other exotic locations across the globe.
Back to January 2012 Issue of IMpact